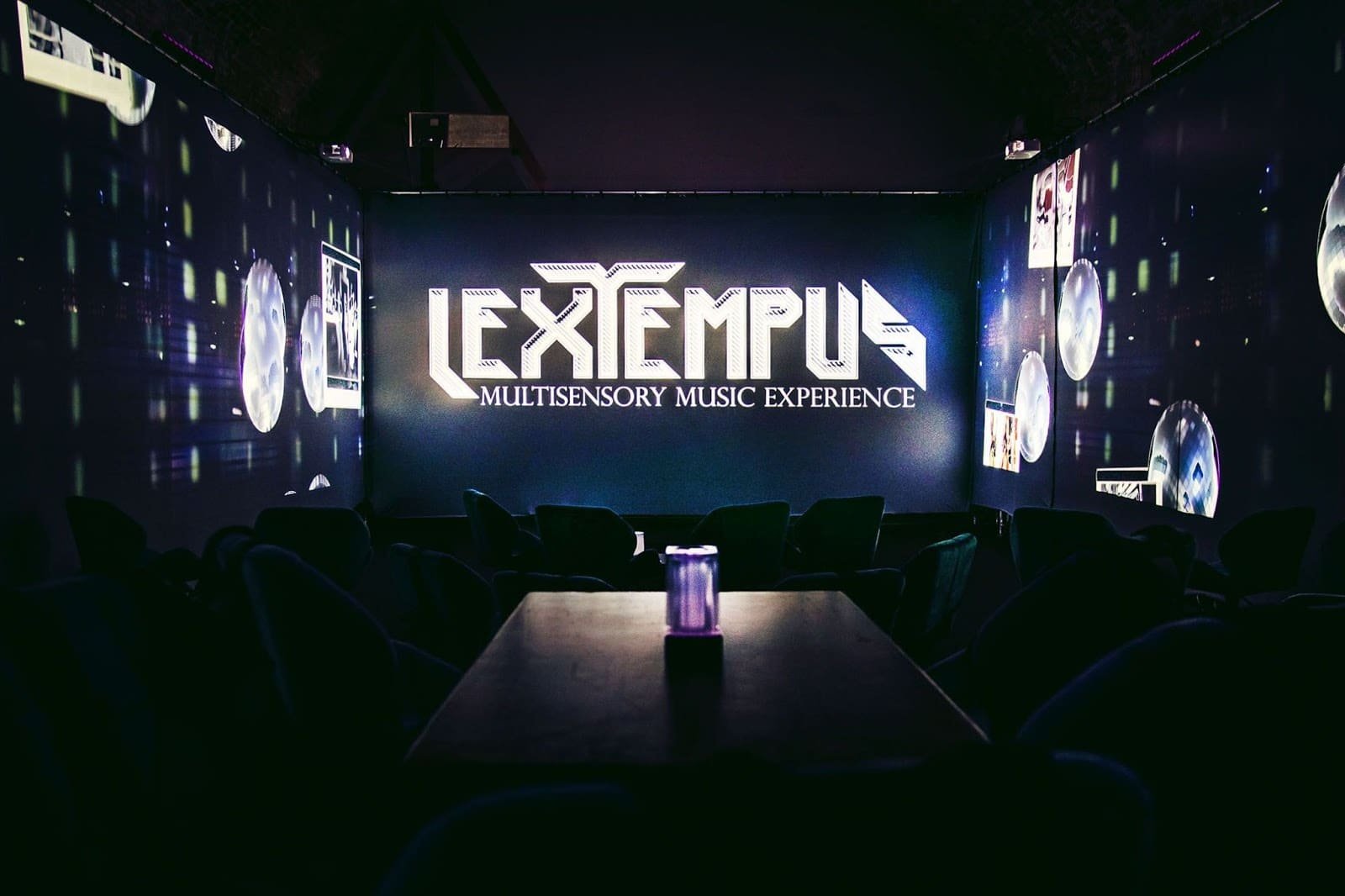 Welcome to Aures
Aures London is an immersive experience like no other. This life-changing experience is just a stone's throw away from Waterloo Station.
This venue is hidden away in and around graffiti tunnel which is fitting, as Aures emits exclusivity, creativity and a certain allure of mystery and excitement. It is an exclusive spot for those that are arts inclined, and it could also be seen as a holy place for music lovers and art enthusiasts.
It achieves this status by using technology and immersive experiences to create unforgettable events. Essentially they power immersive events, performances, exhibitions and research for creative brands and organisations.
We are excited to announce that this summer, Aures is hosting an immersive experience with a wide range of legendary artists in a way that you have never experienced before. They will be presenting a multisensory experience that has been developed in house by Aures London.
The Aures Journey
The event will see you transported via an observatory to three different locations spanning three different decades in one night. Throughout these experiences, you will be centre stage the entire time which means that you will experience sounds as you have never before.
For this event, Aures London had to change into a venue like no other, this is why for the duration of this event, Aures London's immersive tech venue will be transformed into LexTempus a digital time machine for this awesome immersive experience.
So for 90 minutes forget about the outside world, covid-19, and the stress of the 21 century and allow yourselves to be transported back to smokey Chicago in the Golden Age of Jazz in 1955 – 1965.
There you'll find Miles Davis, Duke Ellington, John Coltrane, Ella Fitzgerald and Nina Simone in the packed out Blue Note Club, and when you've finished all your drinks, you'll be transported across state lines to New York Cities Madison Square Garden 1965 to 1975.
For those who are unfamiliar with what was going down in the music world at that time, you had the rise of the soul kings such as Isaac Hayes, The Temptations, Curtis Mayfield, Marvin Gaye and James Brown. To think that you can fit all these royals in one room is astounding, and quite frankly, exciting.
Our journey doesn't stop there though. Our final destination takes us to the fabled disco era of San Francisco from 1975 to 1985.
Experience an open-air concert on the Golden Gate Bridge Park with a glittering line-up that features The Emotions, Chic, Sister Sledge, Donna Summer and Diana Ross.
Delve Deeper than just Sound
This experience is truly one of a kind and allows you to confront music in a way that most will have not before. This is done through the use of immersive, high-fidelity Pioneer Pro Speakers, which allows you to feel every key of the piano, every pick of the guitar string and blow of the sax.
All this is intensified by breath-taking visuals which are displayed on hi-resolution floor to ceiling 270-degree screens, that compliment the music with stunning graphics that have been curated by visual innovators, Observatory purely to compliment the music and hopefully catapult you to these iconic cities to experience these legendary artists.
This would be all for nothing if not accompanied by a great subwoofer. The point is not just to hear the sounds, but to feel the sounds too, and trust us, you will. This is made possible by the use of groundbreaking SubPac haptic technology, all the while a myriad of bespoke aromas perfumes the atmosphere, creating a unique and immersive experience.
Music With a Glass
sic a lot of the time is best experienced with a glass in hand, and that is why Aures has carefully curated an extensive cocktail list, which has an exhaustive choice of drinks that pay respects to the decades they were conceived in.
​Sip on Bourbon, Rye and Rum Punches and sit back and soak up the music and visual surroundings.
"With gigs and travel being disrupted for so long now, this is an exciting chance to escape the everyday and be transported away on a unique journey."
– Robyn Collins, Aures London Co-Founder
"Listening to music in this multisensory format enables you to fully experience it in more depth. It puts you in the front row and as you experience all the elements of each song, you'll see why the artists we've chosen are so iconic. It's the ultimate experience for music lovers."
– Sam Davis, Aures London Co-Founder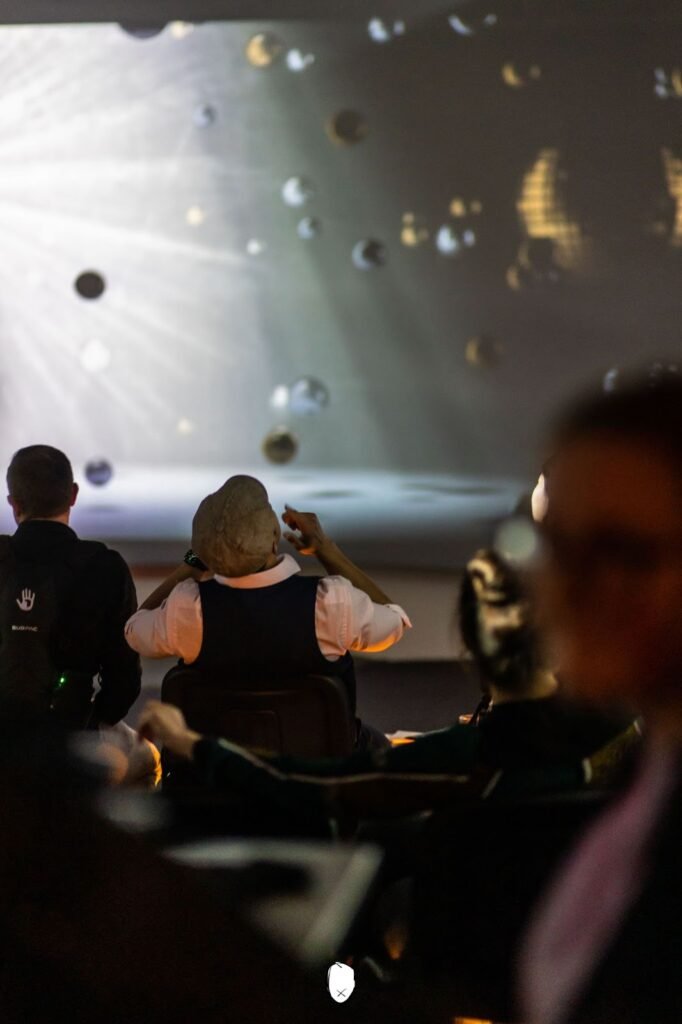 Experience Aures Safely
Aures London's LexTempus is located on Leake Street, underneath Waterloo Station and has a capacity of 50 'per flight'. Once guests are strapped in and ready to take off, the pilot will politely ask for all phones and electronics to be turned off and sit back and enjoy some delicious cocktails and snacks served by our captivating crew led by Captain Krystal Pila and enjoy a mesmerising evening.
We commend Aures London for always striving to be at the forefront of music experience innovation since its inception in 2018. As with most venues over the last year and a half, they have had their doors closed to the public, but we are happy to announce that they are back welcoming guests back into the event space.
Now that guests are coming back to an indoor space, they want to make sure everyone can enjoy it safely and consciously, and so this is why Aura London use a pioneering air purification mist that is an effective, non-toxic cleaning product made from electrolysed water that combats the spread of airborne microbes for a Covid-safe environment for all visitors.
Collaboration between Aures London and Observatory has allowed LexTempus to become something more than just a multisensory experience, they have created something truly remarkable, a once in a lifetime adventure through sound that is hard to miss out on.
For the past three years, Aures has been boasting the best speakers and acoustics in Europe, and to complement this Observatory specialises in animated visual content to bring these immersive setups to life. Working together to make a timeless show, LexTempus Multisensory Music Experience is the inaugural event from IMAJON – a series of immersive sound and visual events produced by Aures London.