Wine and Dine at these Theatrical Immersive Dining Experiences in London!
Read our list of 6 great spots to have an unforgettable, immersive dining experience in London!
Whether you're there for the acting, stunning themes and scenes, or delicious food, everyone can have a great time at these theatrical and immersive dining experiences. Or if you're entirely new to the world of immersive dining, take this as a sign to spice up your selection of restaurants around London. So without further ado, here are 6 fresh, immersive dining spots with killer performances around your neck of the woods.
Murder Express – Pedley Street Station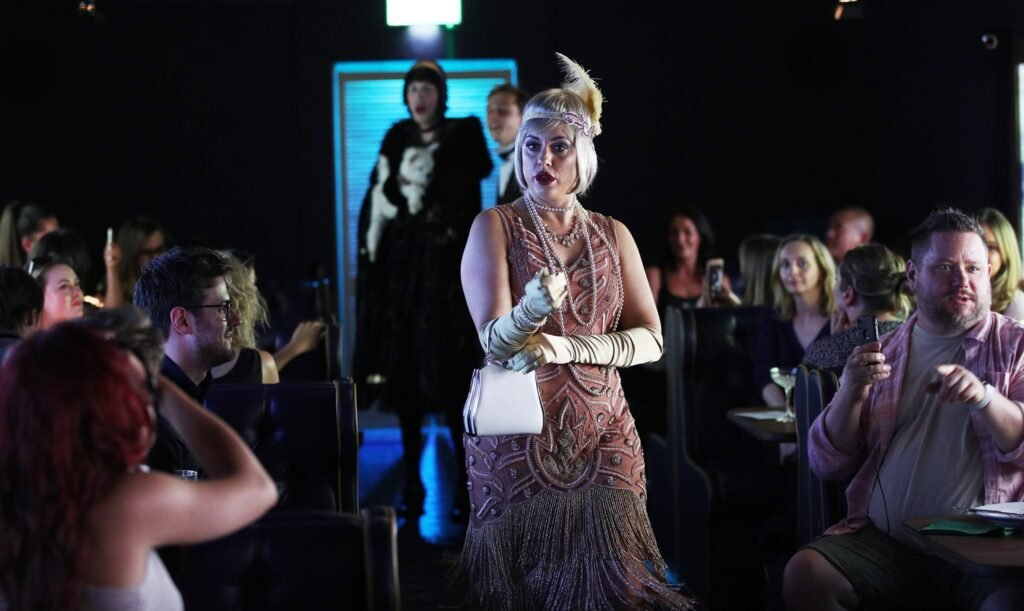 Everyone loves a good murder mystery story. The Murder Express is an immersive theatre dining experience, set on board a train by Bethnal Green's Pedley Street Station. Serving classic dishes with a modern twist, and thrilling entertainment to keep you on your toes it's no surprise Murder Express has received such positive reviews since its beginning in 2018.
In Murder Express' newest production 'Jewel of the Empire', set in the booming 1930s, you can definitely expect great performances from a host of new characters, a brand new bespoke menu, and a fun, interactive experience. Remember everyone's a suspect, even you!
Alcotraz – Prison Cocktail Bar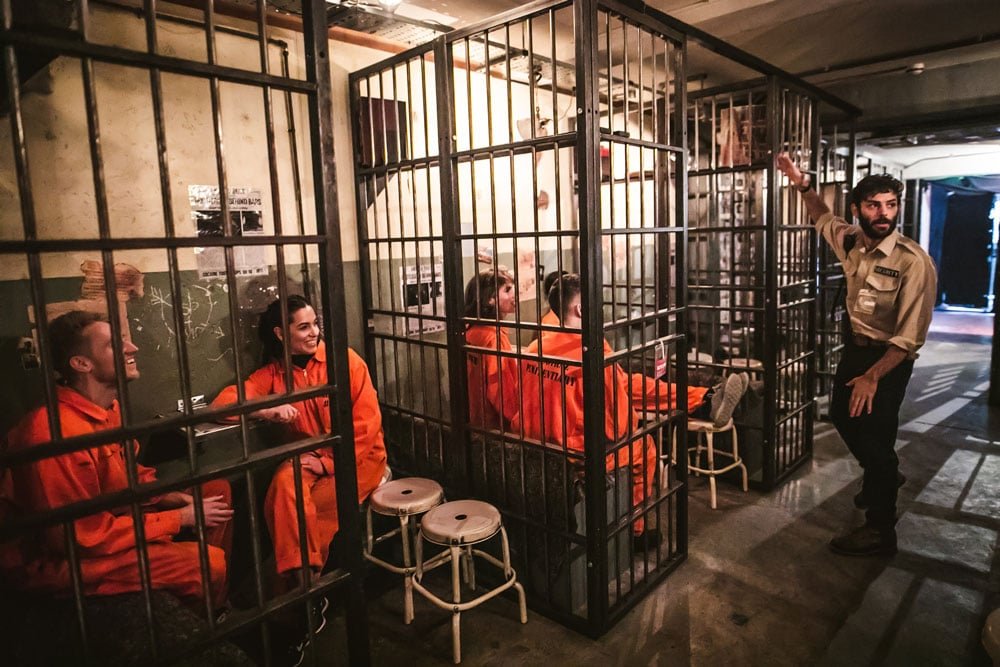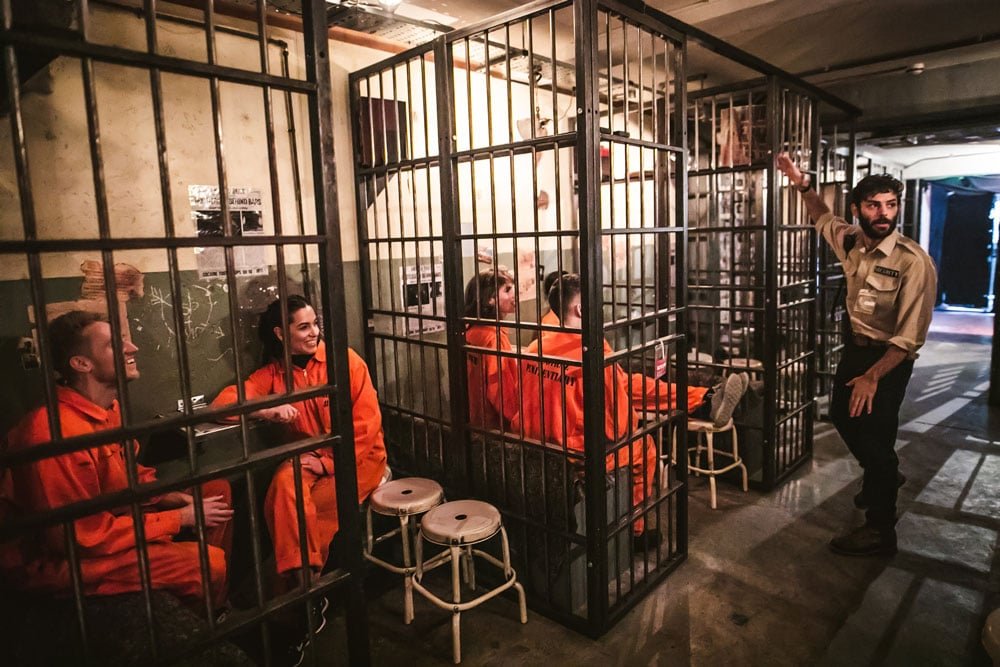 Tucked away behind London's famous Brick Lane lies Cell Block Two One Two, a secret speakeasy prison-themed cocktail bar where you can smuggle in liquor if you make it past the warden! Once convicted, inmates are taken into an exciting world of mischief as they're instructed by a notorious bootlegging gang on the inside to smuggle in liquor to make delicious, bespoke cocktails.
Although you won't find a set menu (it is prison after all), the serving mixologists will deliver a range of tailored cocktails every night based on the liquor you bring and your tastes. Definitely an unforgettable experience, Alcotraz Cell Block Two One Two is one of the most unique cocktail bars in London! So are you up for the challenge?
Monarch Theatre – Park Row
Dine in style at Park Row's Monarch Theatre where dishes will take you on a culinary and visual journey with the help of floor-to-ceiling screens and 360-degree projection mapping. Subtly paying homage to some of the DC universe's most iconic villains, this truly one-of-a-kind gastronomic show, serves you carefully crafted staging and immersive courses that play with the senses. The experience is abundantly rich in storytelling, of characters good, evil, and the blurred lines in between. A fantastic spot to take your loved one or host a very special get-together.
The Guacho Film Club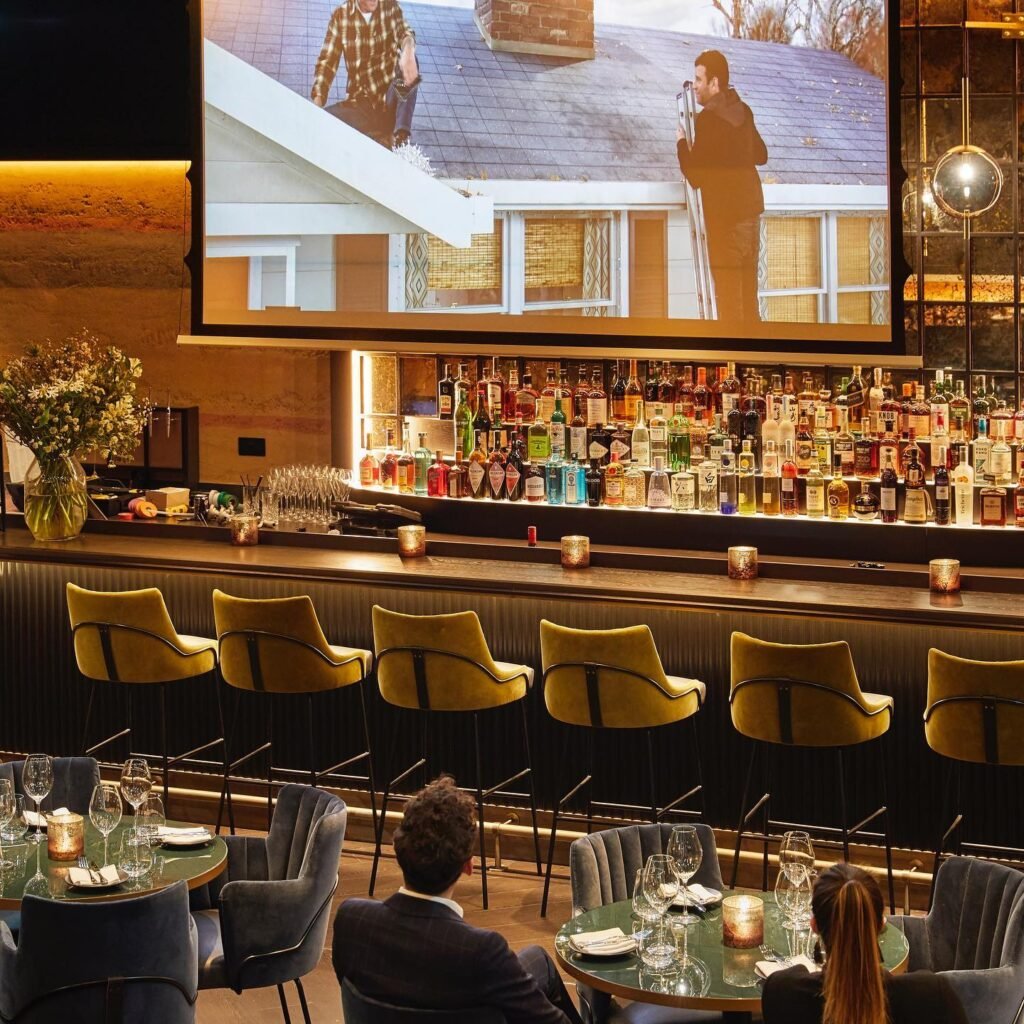 Unlike any other, the Guacho Film Club is a series of immersive culinary cinema events where you get to eat and drink everything you see on the silver screen! Situated on Charlotte Street, this restaurant serves you a movie and a meal with class. At Guacho's Fil Club, you'll get a pick of dishes and cocktails inspired by the movie's most memorable and edible moments.
This unique eat-along experience showcases an eclectic mix of titles, from major cult classics (including Breakfast at Tiffany's, Goodfellas, Pulp Fiction, and more) to award-winning new releases. So expect popcorn upon arrival, a private VIP screening of the film, and a menu inspired by the movie.
The Vaults
Set in a maze of unused railway arches under Waterloo station, The Vaults is London's home for immersive theatre and alternative arts. Shining the light on unsung voices, especially in the LGBTQ+ community, this quirky creative space is a breeding ground for innovative immersive theatre-makers and talent of all art forms. The result gives you spectacular and outlandish performances you'll never forget!
So I know what you're thinking… Where does food come into the equation? Not too far from The Vaults is the Vaulty Towers, their 100% vegan restaurant where you can have a delicious meal post-show. Serving all the great comfort foods (Burgers, mac'n'cheese, & wings), not to mention a wide-range and fairly-priced drinks menu, you're sure to have a good time with The Vaults.
HIJINGO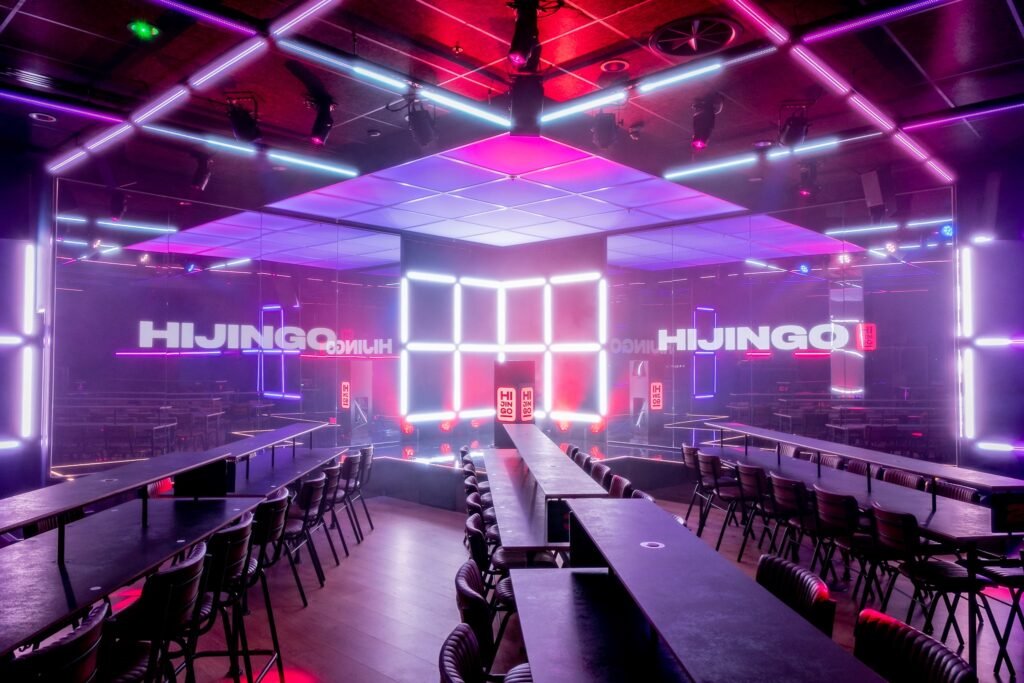 Located in the heart of East London's Shoreditch area lies Hijingo, a multi-sensory bingo experience, that combines live entertainment with stadium-grade lighting, groundbreaking sonic effects, and mindblowing motion graphics.
Enter the Hijingo Bingo experience through their Lucky Cat Bar where you can enjoy a wide selection of draught beers, bottled beers, wines and cocktails, and a banging snack menu! So come down to East London's new favourite hotspot, and if you're lucky, you might just win some epic prizes including a European holiday for two!
So which experience are you booking first?