The Best Indoor Food Markets and Halls in London
When the weather in London is unreliable then we always recommend visiting an indoor food hall!
Wether it is summer and the sun is too hot or if it is raining cats and dogs outside during the winter then these indoor food markets and halls are always a safe bet filled with a variety of delicious food stalls.
Arcade Food Hall
103-105 New Oxford Street London WC1A 1DB
There are nine open kitchens as well as a restaurant on the mezzanine that serve cuisine from throughout the globe, including Middle Eastern shawarma and regional Thai curries. The drinks at their stand-alone bar are made using ingredients from the fresh market to match the flavour profiles of the restaurants, and a jam-packed events calendar sets the mood from day to night.
https://www.arcadefoodhall.com
Seven Dials Market
Seven Dials Market, 35 Earlham Street, London, United Kingdom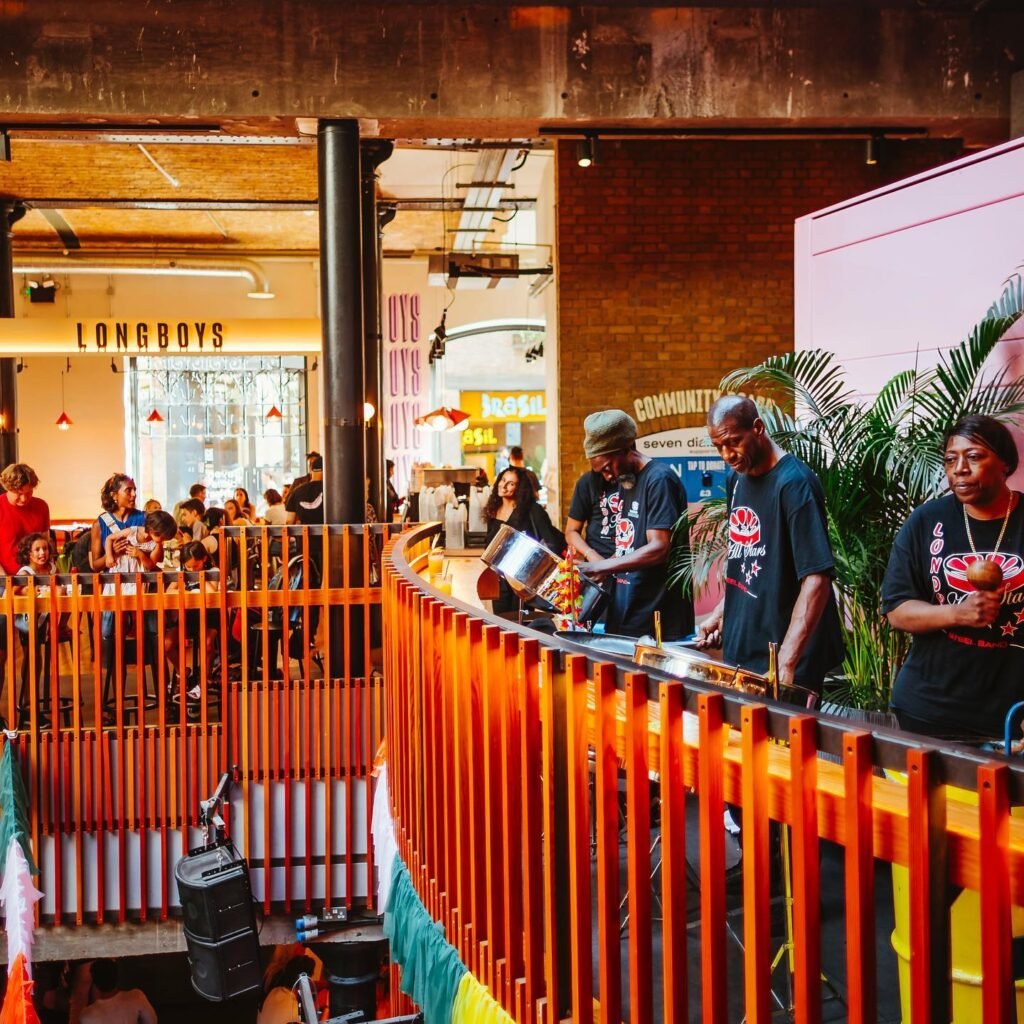 KERB has developed this market. The most exciting street food vendors in London are members of KERB. They think that the food sold on our streets ought to be amazing, diversified, and so delicious that the flavour will slap you in the face, and that the skilled vendors who sell it should be given the best opportunity to cultivate what they love, grow their companies, and eventually flourish from the ground up.
Their first launch indoors, Seven Dials Market, offers a fantastic opportunity to continue moving this project ahead by uniting the community and culture under one roof, providing independence with a secure home in the centre of beautiful city, and showcasing how delicious London is!
Eataly
135 Bishopsgate London, United Kingdom EC2M 3YD London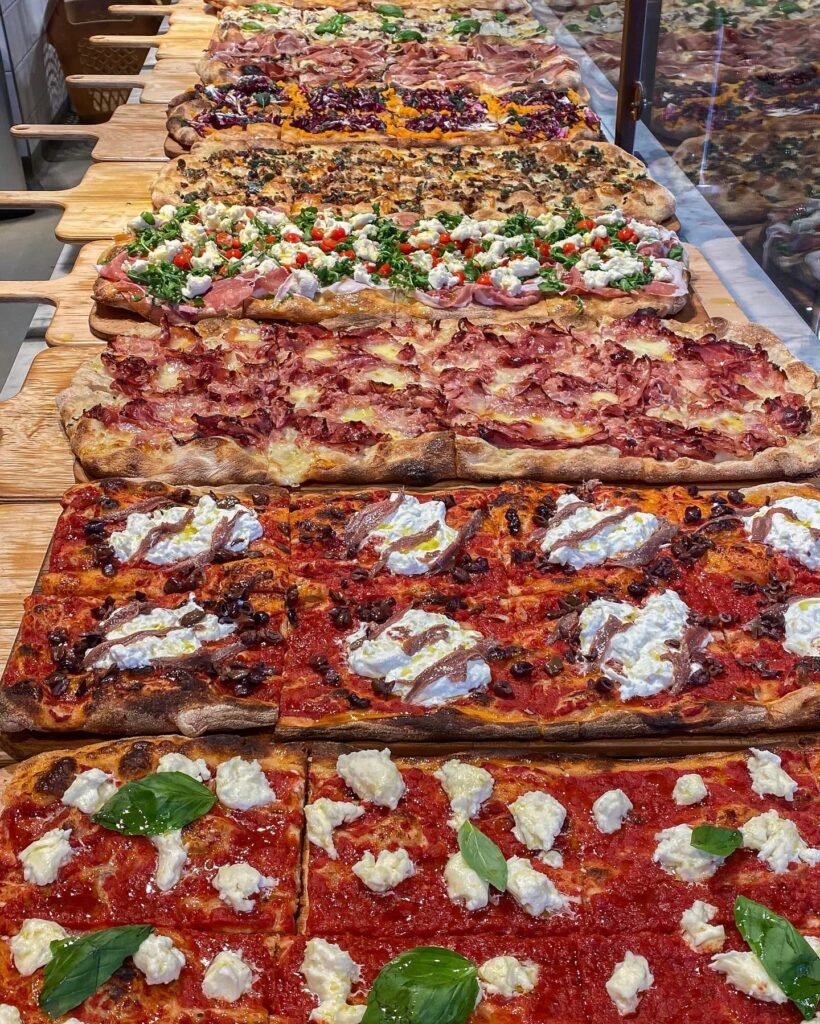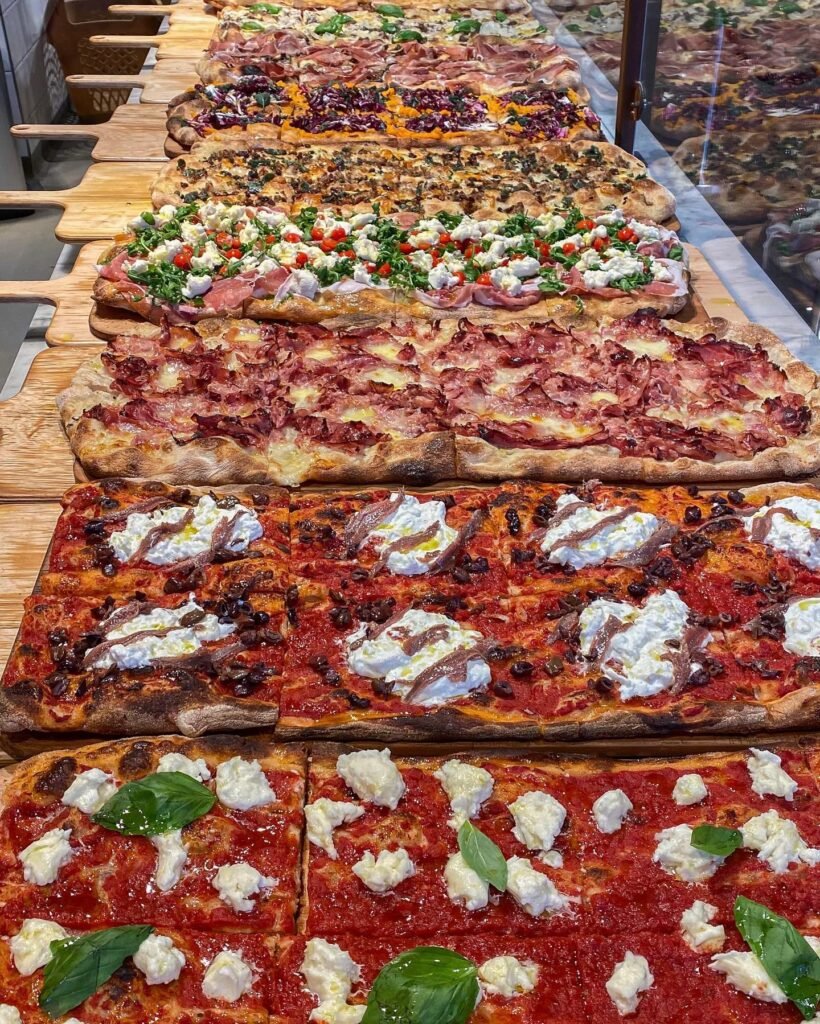 Explore the market, café, cooking school, bars, and restaurants at London's largest Italian culinary destination.
The concept behind Eataly, which opened its doors in 2007, was conceived by Oscar Farinetti. He wanted to establish a location where people could eat, shop, and learn all under one roof, while also celebrating Italian biodiversity.
Never before has Italy been so close. Visit the market to get a wide array of local and Italian goods that are ideal for taking home, along with regional ingredients. So get motivated and add a dash of Italian quality to your pantry.
Bang Bang Foodhall
399 Edgware Rd, London NW9 0FH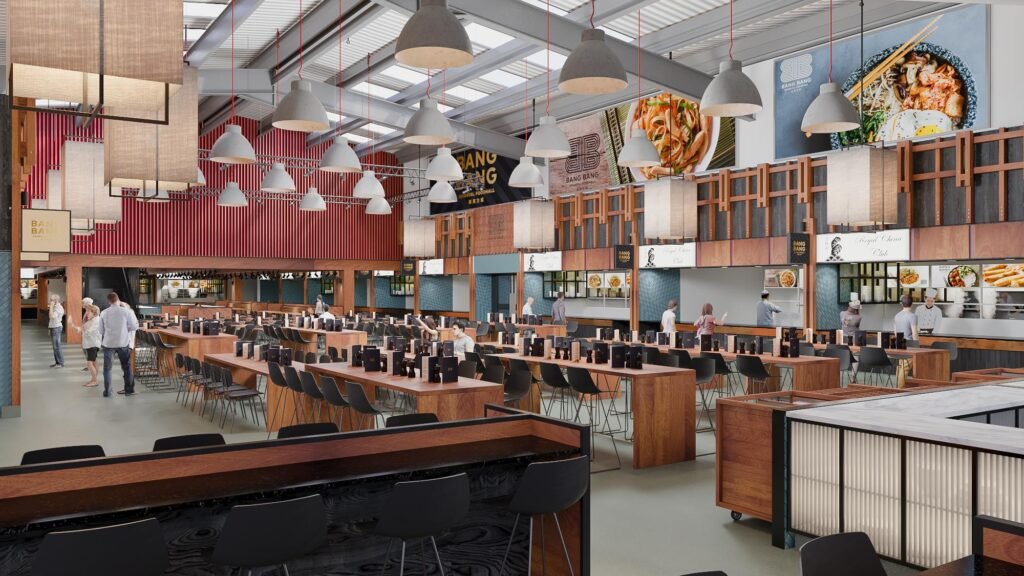 The largest and newest Asian food hall in London is called the Bang Bang Oriental Foodhall.
With 450 seats, it actually has the largest selection of specialised Asian eateries in the entire UK.
Whether you choose to try your favourite Asian dish or something new, the option is yours.
Whatever you're craving lunch, dinner, or dessert you can find it here, and it is going to be delicious.
https://www.bangbangoriental.com
Boxpark Shoreditch
2-10 Bethnal Green Rd, Hackney, London E1 6GY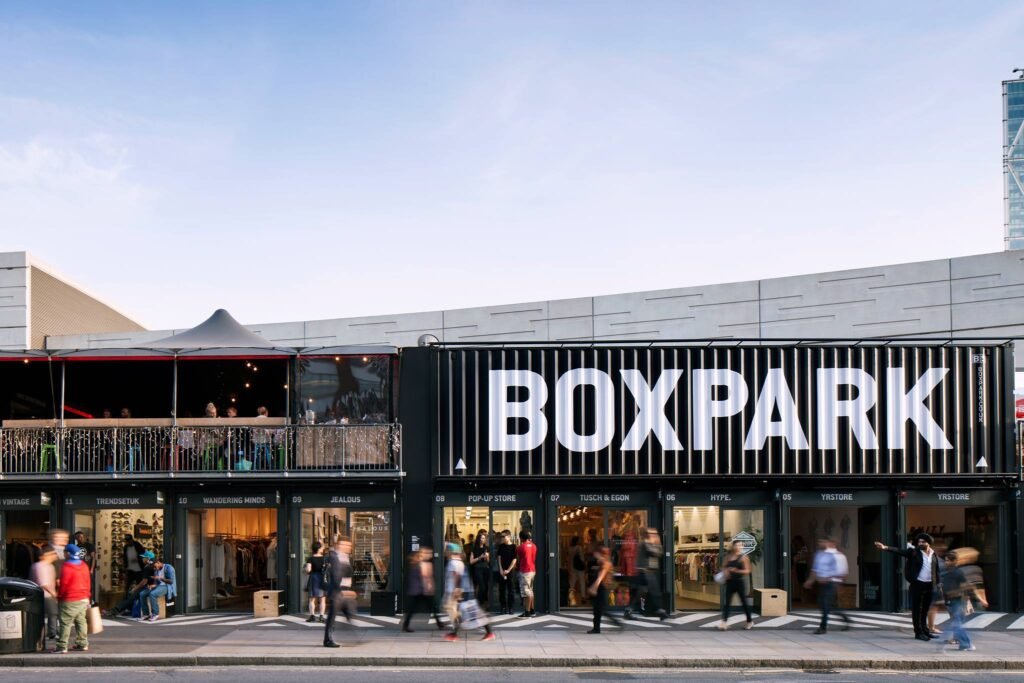 In Shoreditch, BOXPARK opened the first pop-up mall in history in 2011, and it has since established itself as a mainstay of the East London scene. Modern street food markets and pop-up shopping malls have been seamlessly merged by the retail revolution created from shipping containers.
BOXPARK offers you a range of both well-known and indie brands to buy at along with the ease of stopping for a bite to eat thanks to its innovative approach to shopping and dining. The prestigious location, which is in the centre of London's Shoreditch, is home to a variety of carefully chosen firms that specialise in fashion, the arts, cuisine, and beverages.