London's Best Picnic Spots
Grab your wicker basket, checkered blanket and some fresh fruit, we're going picnicking!
With this month's heatwave, we think it's definitely picnic season so have decided to list some of our favourite picnic spots in London!
1. Primrose Hill
Primrose Hill Rd, London NW1 4NR
I mean we always have to start with the obvious…
At the top of this grassy hill, Primrose Hill has a unique character and offers breathtaking views of all of London.
Due to the hill being close to Camden you could stop in Camden market and grab your picnic from there, why not enjoy some street food whilst admiring the view?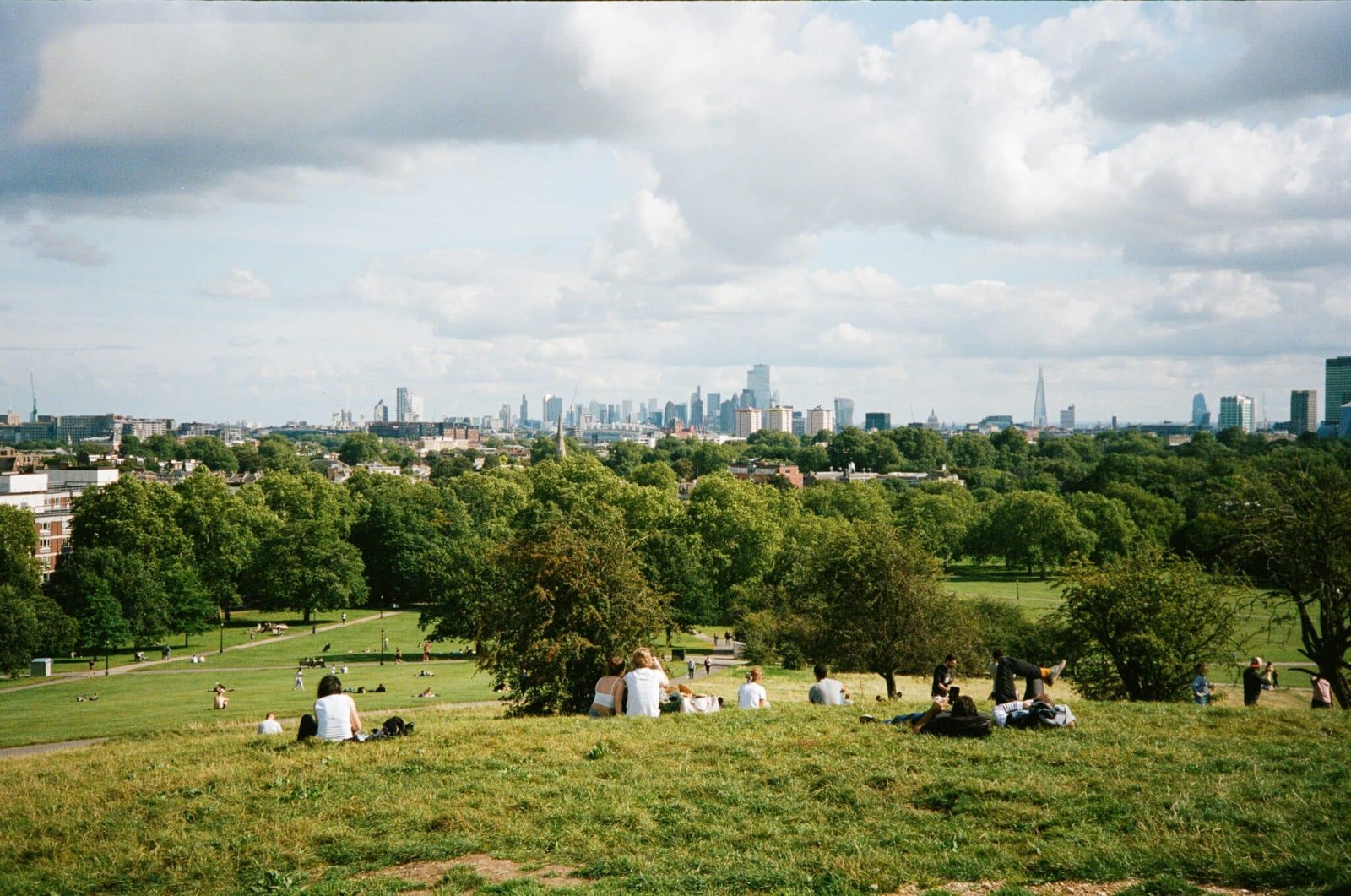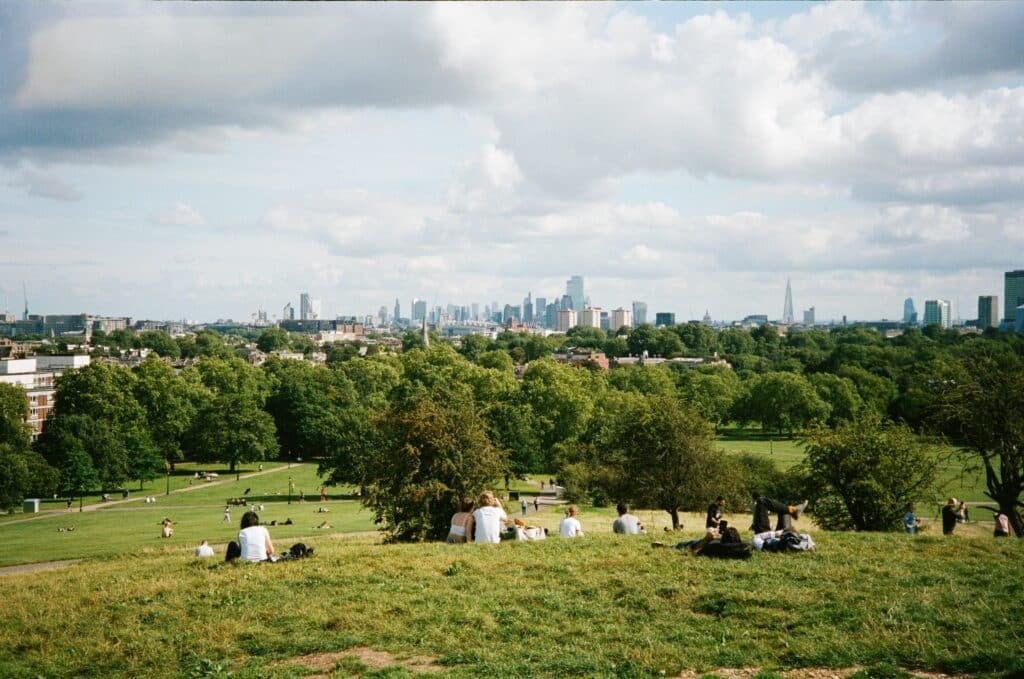 Primrose Hill is also rich in history. It is where three Catholic labourers named Robert Green, Henry Berry, and Lawrence Hill were executed at the top of the hill in 1679 after being judged guilty of the crime but later declared innocent.
2. Alexandra Park and Palace
Alexandra Palace Way, London N22 7AY
This Park serves as North London's essential green lung thanks to the trees and greenery. It offers a place where individuals may unwind or exercise with better air quality. There are few sites that provide a greater view than Alexandra Park, and research has shown that a glimpse of greenery may relieve stress in only three minutes. Communities that are happier have happier citizens. So therefore we recommend this park as one of the most perfect picnic spots.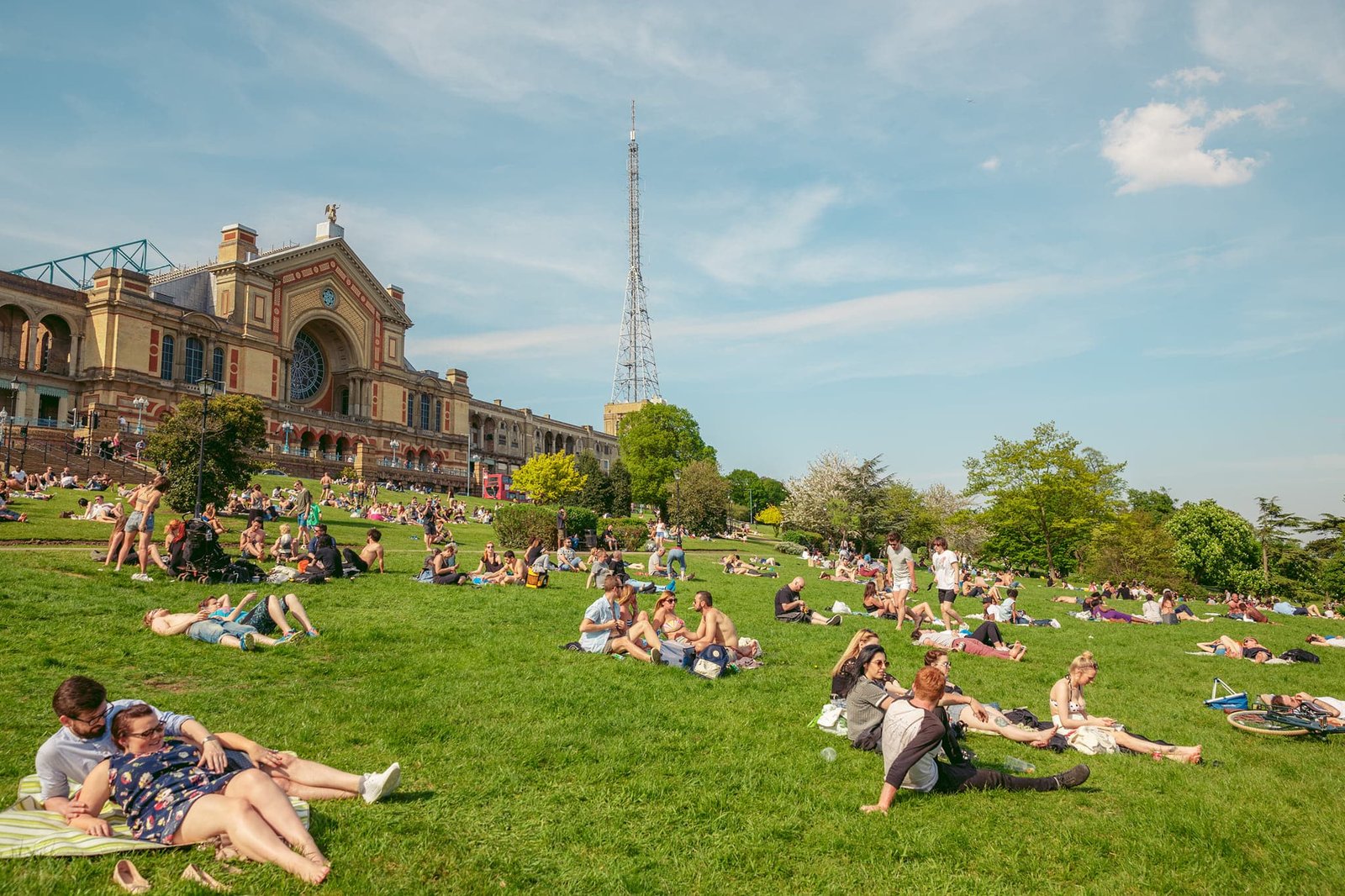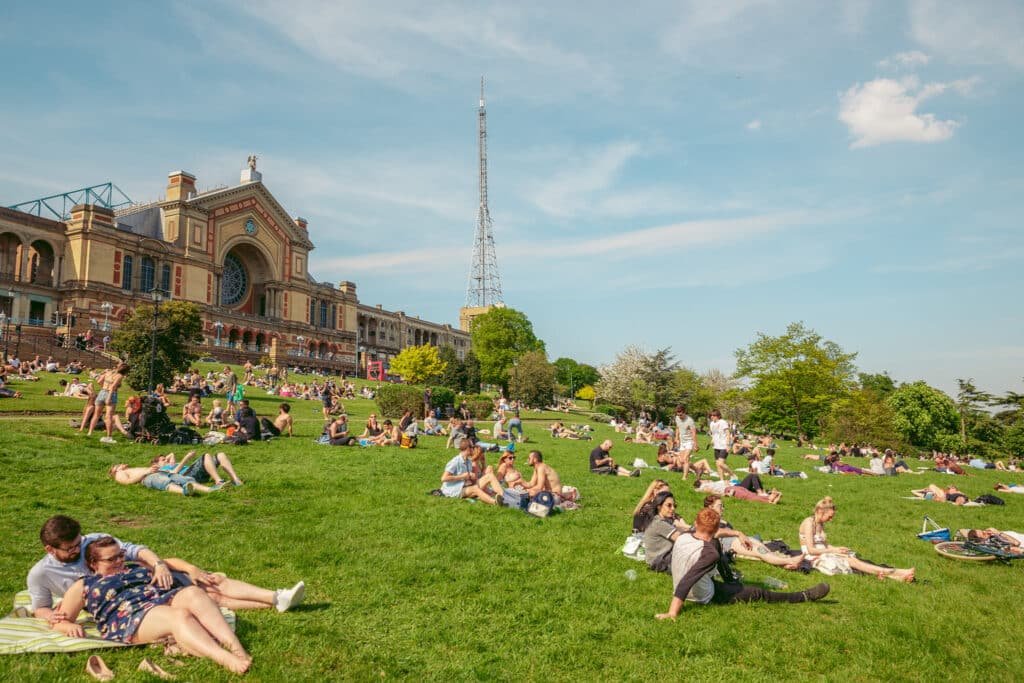 With happy people, bright scenery and great events every now and then! The Park has featured a diverse range of entertainment, including a Victorian roller coaster, a perched village upon the boating lake, a Venetian Fete, and water fireworks.
https://www.alexandrapalace.com/
3. Jubilee Gardens
Belvedere Rd, London SE1 7PG
A beautiful park with trees, meadows, and an encased adventure playground for kids up to age 11, Jubilee Gardens is located on London's South Bank.
You can view the London Eye from here and the Southbank. With plenty of food and drink stalls up and down the Southbank, you can even turn up to your picnic empty-handed and look for food and drink there!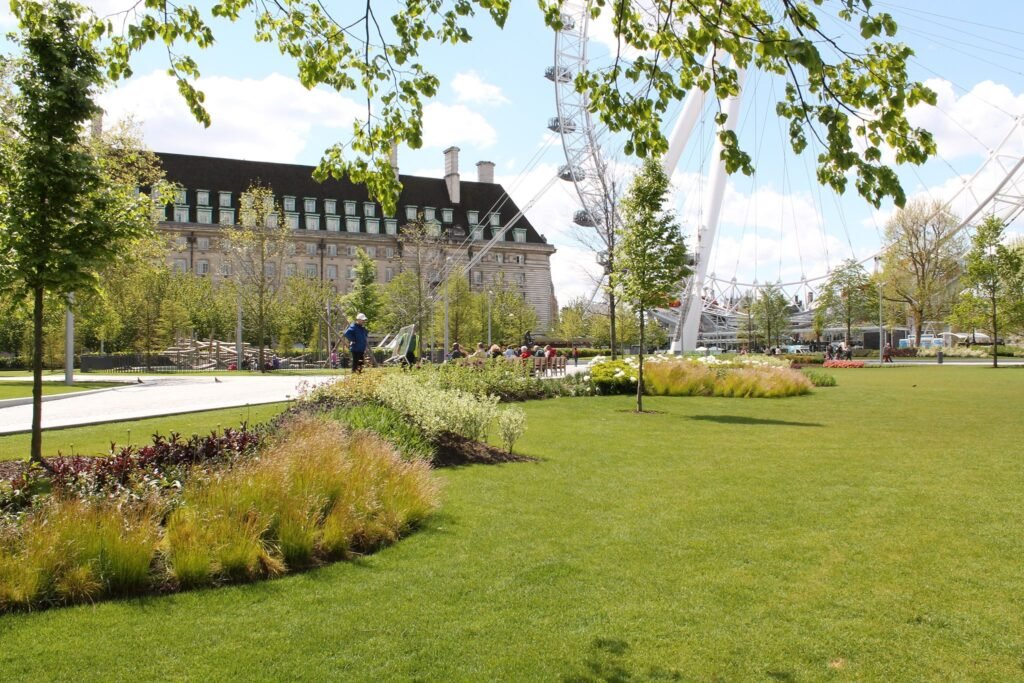 https://jubileegardens.org.uk/
4. Hampstead Heath
You'd never guess that Hampstead Heath, an untamed park with woodland and meadows, is located fewer than four miles away from the city centre in north London's Zone Two. It covers 800 acres and offers some of the city's most breathtaking views. This is the park where Constable spent his later year's painting and where C.S. Lewis was inspired to create The Chronicles of Narnia. For more than 200 years, Londoners of all backgrounds have come here to get away from the city.
You can unwind with your friends and enjoy your delicious picnic treats away from all the hustle and bustle!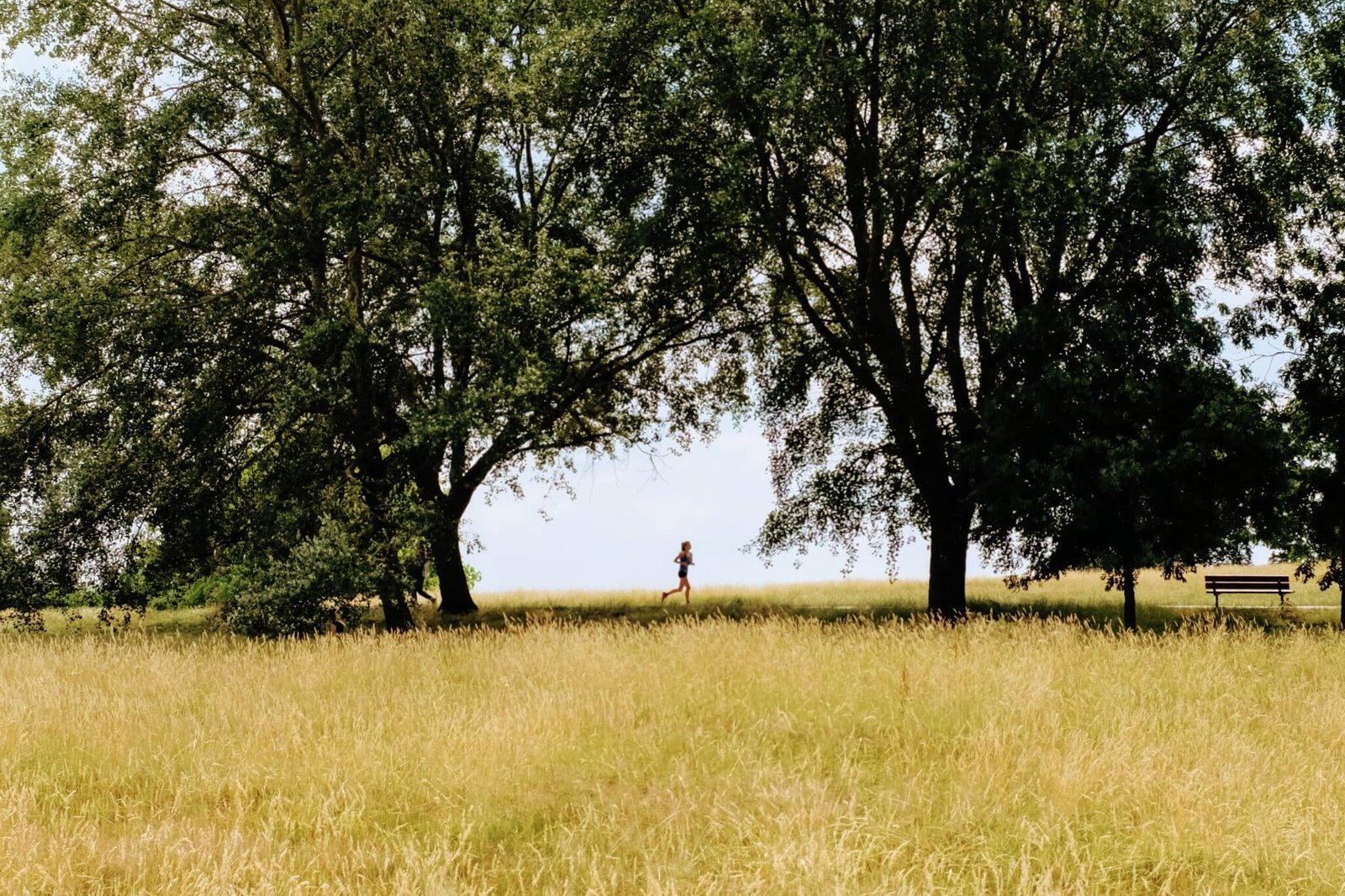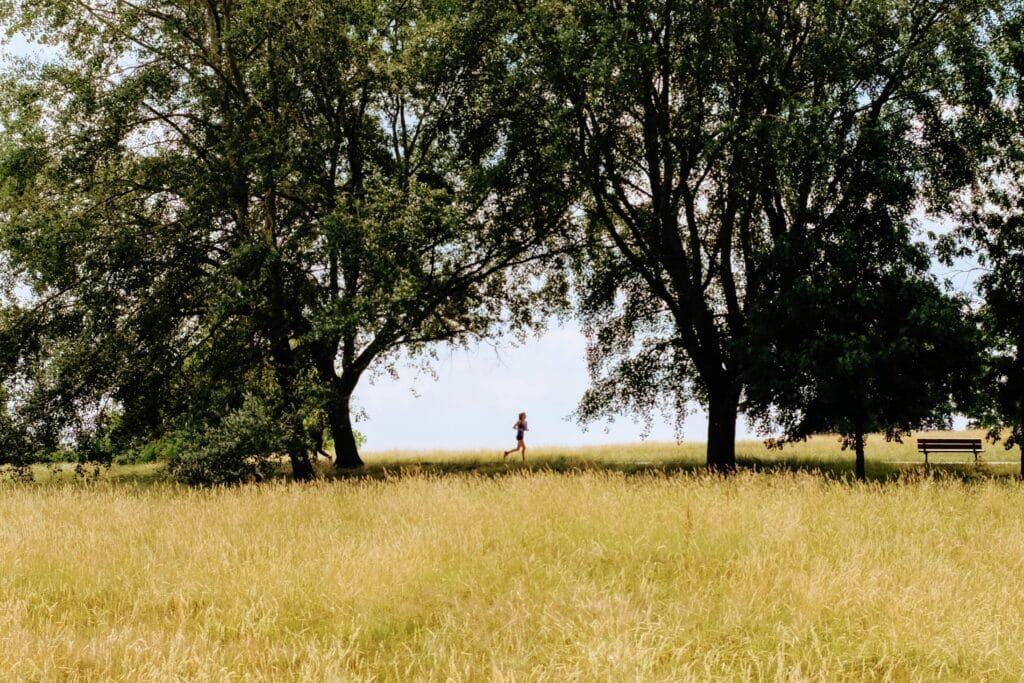 https://www.hampsteadheath.net/
5. Holland Park
Ilchester Pl, London W8 6LU
With a 54-acre size, Holland Park is the Royal Borough of Kensington and Chelsea's biggest park. There are tennis, football, golf, cricket, and netball courts in the park.
With plenty to do in the park and many spots to pick where you lay out your picnic, you'll be sure to have a perfect, entertaining picnic. The park is not only beautiful but it also offers many activities to pick from with courts for different sports.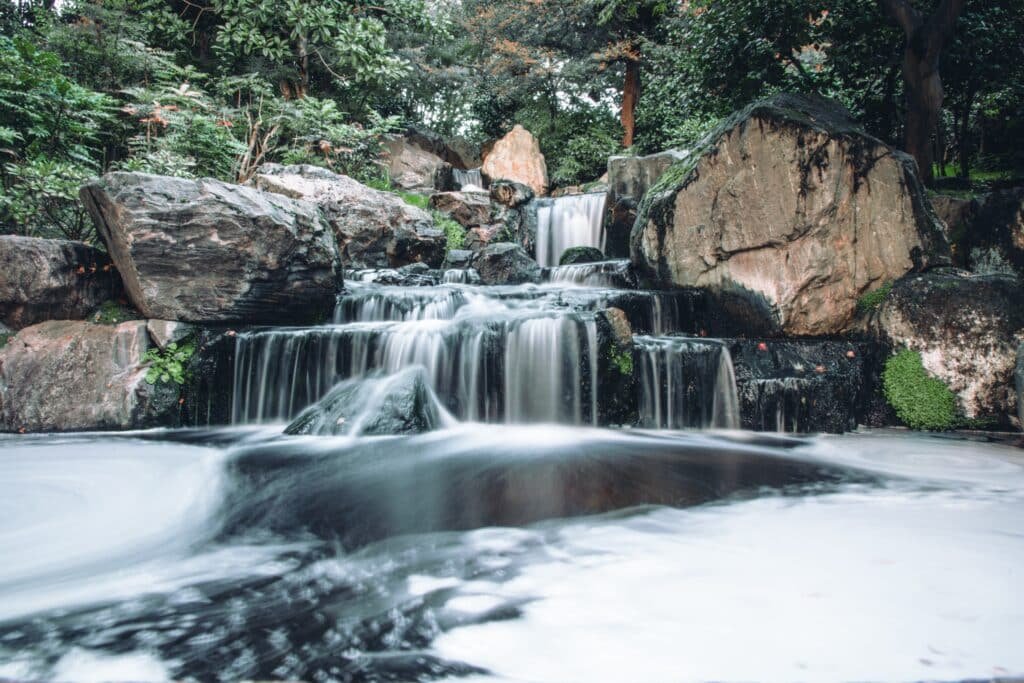 In Holland Park they feature also the lovely Kyoto Garden. The Kyoto Chamber of Commerce donated this Japanese garden in 1991.
Where will you choose to take your picnic basket?