London's Best Halloween Parties
Join us as we unveil the best Halloween parties in the city that will make your skin crawl with delight.
Halloween, the bewitching season that sends shivers down your spine, is a time for embracing your inner ghoul and reveling in the macabre. London, a city steeped in history and mystery, knows how to throw a spine-tingling Halloween bash like no other. With its rich cultural diversity and love for the bizarre, the British capital offers a plethora of hauntingly good Halloween parties to suit every taste. Whether you're a fan of costume contests, eerie cocktails, or dancing the night away, London's got you covered.
1. Halloween at the Natural History Museum
31 Oct 2023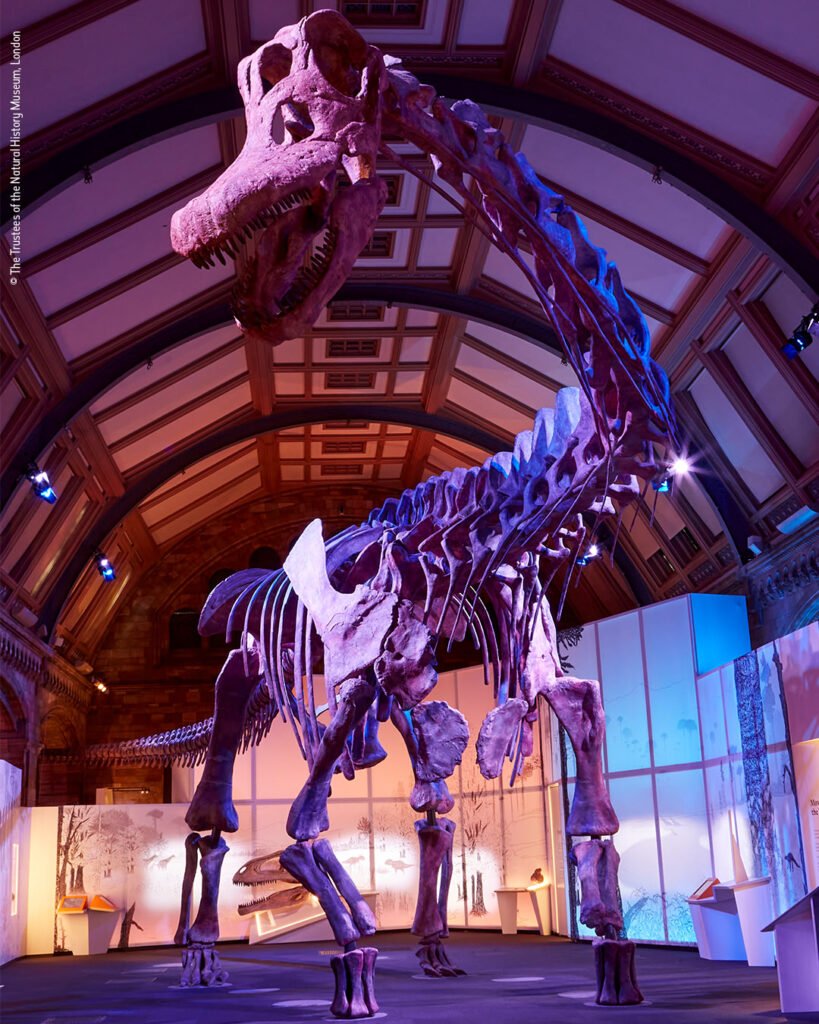 Halloween, the season of spooks, thrills, and chills, takes on a unique and educational twist when celebrated at the Natural History Museum in London. The Natural History Museum transforms into a haven for all things eerie and extraordinary during its annual Halloween event. As the sun sets and the shadows lengthen, the grand halls and exhibits come alive with a supernatural charm that is both thrilling and educational. Visitors of all ages are invited to embark on a journey that takes them from the mysterious depths of the ocean to the darkest corners of the prehistoric past.
Visitors can explore the museum's galleries away from daytime crowds, allowing them to acquaint themselves with the more enigmatic denizens of the natural world. Attending in their finest fancy dress attire, guests have the opportunity to partake in their silent disco, observe an array of curious and extraordinary creatures, and even consider joining one of their tours – if you dare.
The Tank Room Tour, a fascinating behind-the-scenes experience, offers an insight into their spirit collection. This collection features jars upon jars containing specimens preserved in alcohol from various corners of the globe. Notably, it includes a rather substantial giant squid, dispelling any notions of ghouls and ghosts.
For those feeling particularly courageous, the Spooky Tour is a must. This tour introduces participants to some of the museum's most peculiar specimens, ensuring an unforgettable encounter with the world's most bizarre wonders.
2. London Month of the Dead Halloween Ball
28 Oct 2023
Step into the Dream within a Dream, a Halloween homage to the undisputed Master of the Macabre, Edgar Allan Poe. Ascend the grand staircase of the Century Club, all 100 steps of it, and you'll find yourself on an adventure spanning four floors and Soho's most expansive rooftop terrace, all dedicated to a celebration of killers, lunatics, restless spirits, and vengeful souls, as well as tragic obsessions and untimely burials.
On each floor, secrets as chilling as a raven's cry await, inviting you to immerse yourself in the haunting narratives of Poe brought to life. Navigate the intricate, labyrinthine hallways where eerie characters and scenes plucked from his iconic tales lurk in the shadows. Let suspense be your companion as you traverse rooms that conjure the very atmosphere of Poe's most foreboding works, effectively materialising his vivid imagination and the Gothic essence that defined his storytelling.
3. Soho Halloween Cabaret at Phoenix Arts Club
27 Oct-1 Nov 2023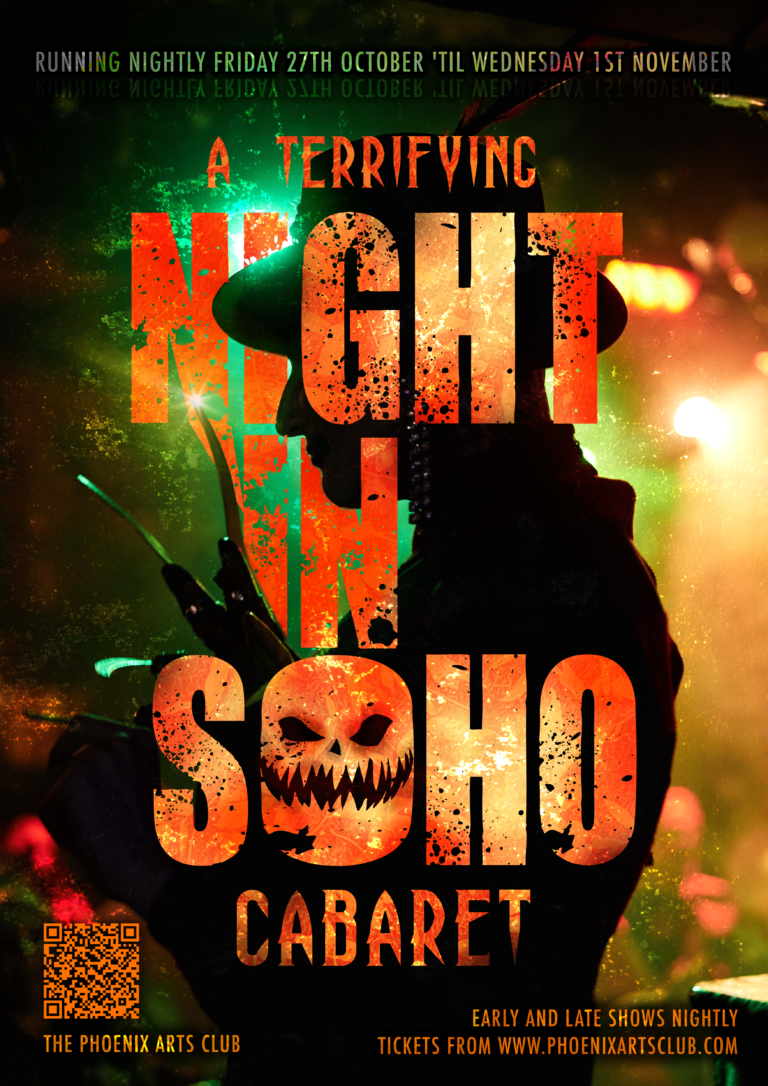 Halloween in London's vibrant Soho district takes on a uniquely enchanting and thrilling flavour when celebrated at the Phoenix Arts Club's Halloween Cabaret. This annual event is a captivating fusion of cabaret, spooky storytelling, and ghoulish glamour.
The Soho Halloween Cabaret at the Phoenix Arts Club boasts a lineup of remarkably talented performers, each contributing their unique flair to the evening's entertainment. From sultry burlesque acts to mesmerising magicians and enchanting singers, the cabaret showcases a delightful medley of talents that cater to a variety of tastes. These performers often incorporate Halloween themes into their acts, providing an eerie and captivating atmosphere.
For those who appreciate the literary aspects of Halloween, the event typically features storytelling sessions inspired by classic ghost stories and macabre literature. Ghostly tales and spooky narratives are shared with a touch of theatrical flair, setting the stage for an evening filled with spine-tingling storytelling.