Jeff Wayne's The War of The Worlds: The Immersive Experience
Jeff Wayne's The War of the Worlds: The Immersive Experience blends immersive theatre, virtual reality, augmented reality, holograms, and cutting-edge technology, all set to Jeff Wayne's legendary music, to immerse spectators in the 1898 Martian invasion.
Journey through 24 astonishing interactive scenarios in a breath-taking 1 hour 50 minute experience in The City of London, with a limit of 12 people per performance.
The War of the Worlds: The Immersive Experience includes:
Visit the Royal Observatory at Horsell Common.
Escape London by boat after breaking into a vacant Victorian mansion.
See the first cylinder to land on Mars.
Martian soldiers are attacking Parliament and Big Ben.
Slide down a Martian Handling Machine's claw and more.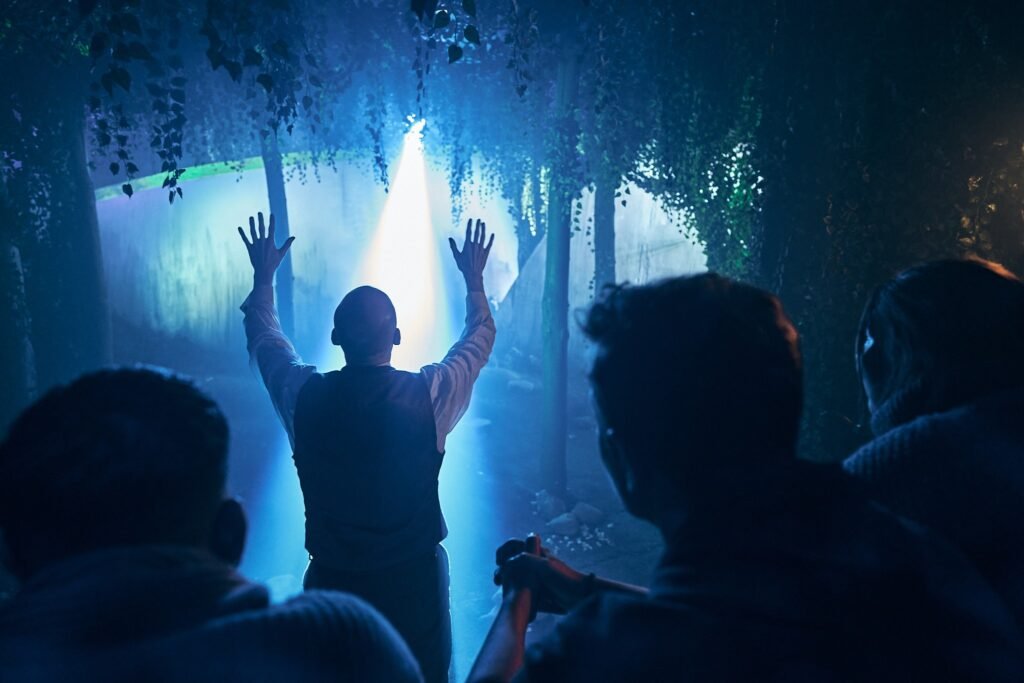 Live actors guide you through the story of the war of the worlds…
Live actors and intricate settings provide the illusion that you are a part of the action.
You'll encounter 17 characters performed by 12 live actors and a combination of holograms, projections, and virtual reality.
Interact with the live cast and get up close and personal with some of your favourite characters from the novel.
Carrie Hope Fletcher, Tom Brittney, Anna-Marie Wayne, and David Burnett are among the digital cast members.
All set to Jeff Wayne's iconic score
Enter one of the best-selling records of all time: Jeff Wayne's musical version of The War of the Worlds.
You'll hear 9 songs from the iconic 1978 double album brought to life, including classic hits "The Eve of the War" and "Forever Autumn".
Jeff Wayne created brand new sound design and music for this unique event and was an integral part of the production. Every element is approved by him!