Spooktacular Events This Halloween
As the leaves turn golden and the nights grow longer, London awakens with eerie excitement to celebrate Halloween.
The city embraces its rich history and supernatural allure, offering an array of spine-tingling events that promise thrills and chills for all ages. Whether you're a fan of ghostly tales, costume parties, or family-friendly fun, London has something special in store for you this October.
Halloween at Hampton Court Palace
21st-29th October 2023
Experience Hampton Court's infamously haunted palace this Halloween in 2023, during the spookiest time of the year. Throughout this October half term, the palace undergoes a mystical transformation, with the aid of enchanting spells, featuring atmospheric projections and eerie sound effects.
As you cautiously navigate the dimly lit winding corridors and courtyards, the chilling presence of their notorious ghosts lurking around every corner will send shivers down your spine. Some may be closer than you anticipate, but it's advisable to maintain your distance, as these spectral entities are best left in the past.
With witches and alchemists taking control of certain parts of the palace, there's even more magic to be found. Visit the Gallery of the Damned to witness portraits coming to life in an eerie spectacle, or make a stop at the Council Chamber for a spine-tingling séance. Whose voice will resonate from beyond the grave?
As you venture beyond the Haunted Garden, keep an eye out for intricately carved pumpkins. After your explorations, settle in to enjoy some spooky stories, and then unwind with a Halloween-themed treat from the café.
Rocky Horror Halloween brunch at Drake & Morgan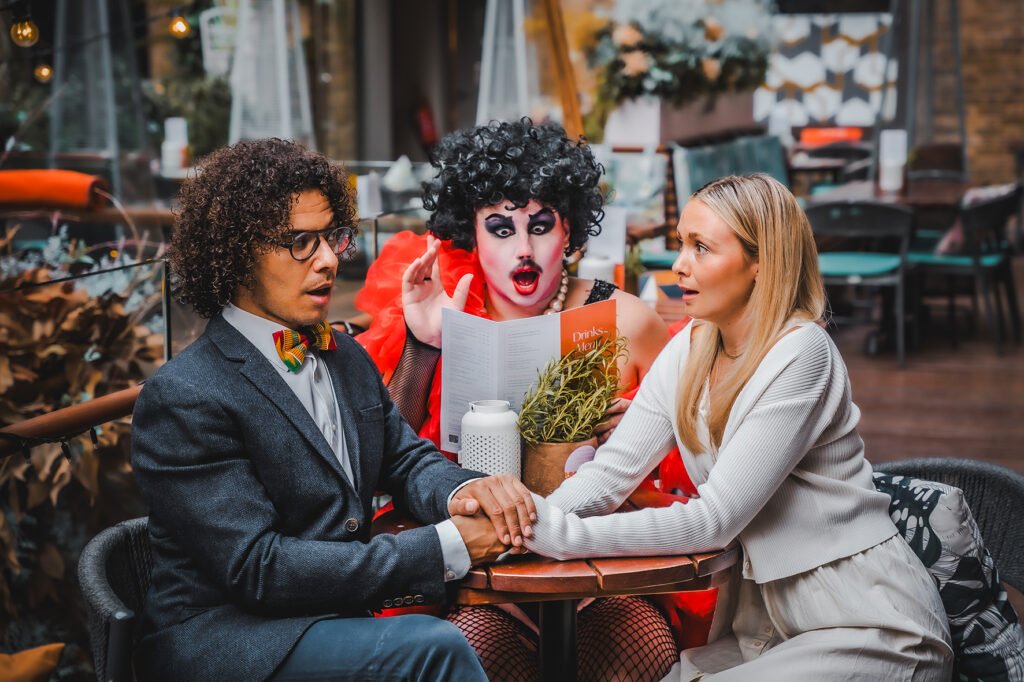 21st & 28th October, 4th November
Attention all you fabulous folks out there — get ready for the most flamboyant event on the Halloween calendar! Devonshire Terrace, hosted by Drake & Morgan, is undergoing a magical transformation into London's very own rendition of the Frankenstein Place to pay tribute to The Rocky Horror Picture Show.
Join them this Halloween season for a thrilling brunch featuring beloved Halloween classics and a special Rocky Horror-themed show with live performances by Dr. Frank 'n' Furter, Brad, Janet, and the entire ensemble.
Dress up and be part of the excitement as they recreate scenes from the cult movie musical, The Rocky Horror Picture Show, taking you on an unforgettable journey filled with anticipation.
Anticipate all your cherished Rocky Horror tunes, including The Time Warp, Damn It Janet, Sweet Transvestite, Science Fiction, Touch-a-Touch-a-Touch Me, and many more. Don't miss out on this immersive extravaganza that promises plenty of audience participation and entertainment.

Spooky Season: Half Term Fun!
23rd – 26th October
As autumn's cool embrace settles over London, Hyde Park transforms into a magical realm of wonder and enchantment, inviting families and visitors of all ages to celebrate the spooky season during the half-term break. With a wide array of activities, from eerie adventures to delightful treats, Hyde Park promises a bewitching experience that will leave everyone enchanted.
Hyde Park's woodlands take on a mystical aura during the spooky season. Take a leisurely stroll along the Enchanted Woodland Walks and discover hidden surprises amidst the rustling leaves and twisted branches. Look out for curious creatures, fairy-tale characters, and charming pumpkin displays that bring the forest to life with a touch of enchantment.
For young and creative minds, Hyde Park offers a variety of Halloween-themed craft workshops. Let your little ones unleash their artistic talents as they create spooky masks, paint eerie pumpkins, and craft their own magical wands. These hands-on activities provide a chance for children to express their creativity while immersing themselves in the Halloween spirit.
Cowcross Yards Pumpkin Patch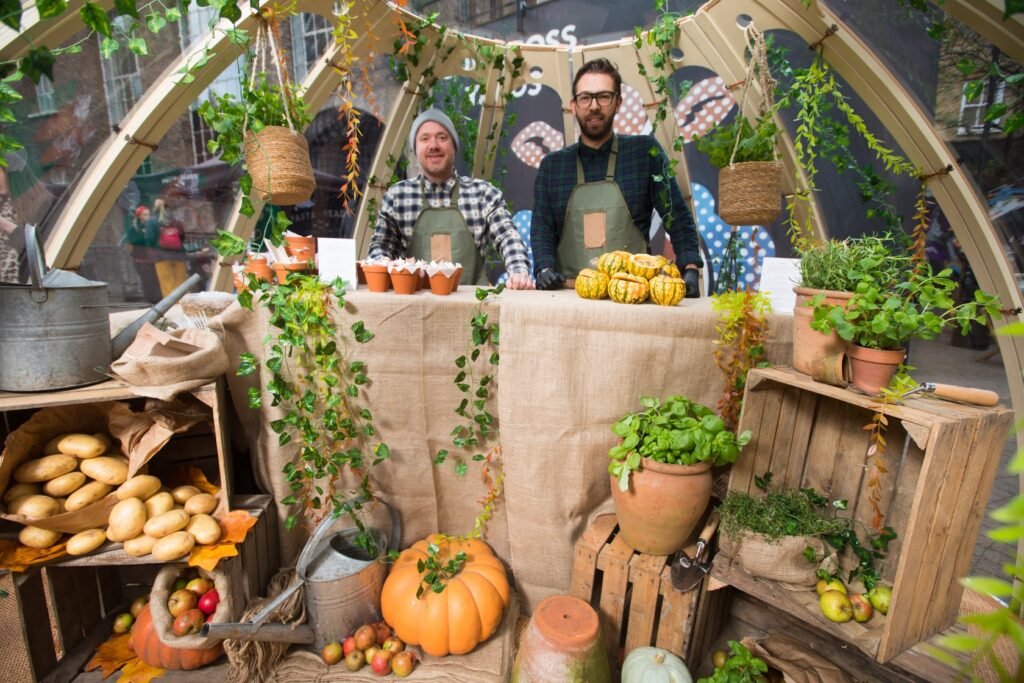 From October 25th
Amid the bustling streets of London's vibrant city center, there exists a hidden gem of autumnal enchantment known as Cowcross Yards Pumpkin Patch. You'll find a cornucopia of vibrant pumpkins and gourds, offering a whimsical escape from the city's hustle and bustle. Step into a world of fall splendor and discover the joys of the season at this charming pumpkin patch.
Cowcross Yards Pumpkin Patch is a celebration of all things autumn, and it welcomes visitors of all ages. As you enter this quaint urban haven, you'll be greeted by rows upon rows of pumpkins in every shape, size, and color imaginable. From traditional orange pumpkins to unique heirloom varieties, there's something to inspire every decorator, chef, and pumpkin enthusiast.
This pumpkin patch isn't just about pumpkins; it's a place for families to create lasting memories. Children can enjoy a range of fun activities, including pumpkin painting, face painting, and hay bale mazes. The patch is designed to be a delightful playground for kids, where their imaginations can run wild amidst the vibrant colors of autumn.