Introducing… His Majesty's Theatre!
It's not very often we have enough news about just one of LW theatre's to write to you about but this time we do!
Last week Her Majesty's Theatre, home to Andrew Lloyd Webber's legendary Phantom of the Opera for the last 37 years, changed its name to His Majesty's Theatre to mark the coronation of King Charles III. Although, after 70 years as Her Majesty's Theatre it may take some time to get used to, this continues a tradition that has been followed for the past 300 years!
Keeping with tradition though, not much else has changed… our stunning Theatre is still the same gorgeous and opulent self. Our staff are still fabulous. And The Phantom of the Opera is still "the best West End show of all time" (January 2020 survey published on The Independent website). So, as the great Bard himself once said, "What's in a name?"!
Watch the Installation
What's in a name?
Read about the history of His Majesty's Theatre, and the tradition of changing its name.
From Her, to His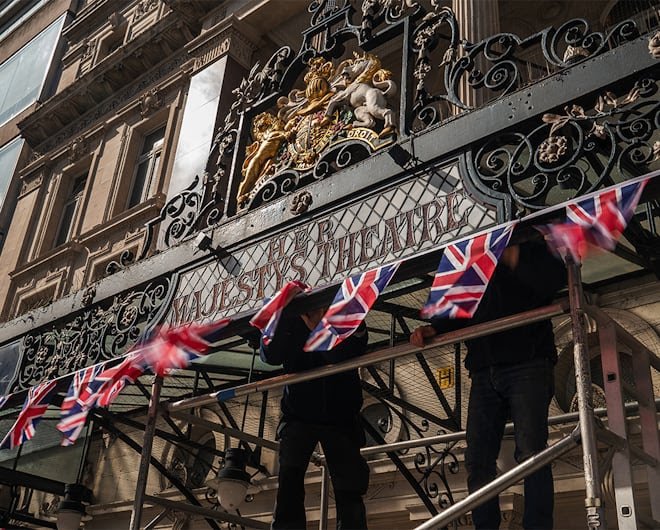 Find out what happened when we went to change the oldest sign on the building.
New theatre name, new photos, same show!