Hollywood Star Alicia Vikander is Reprising her role as Lara Croft for new Live Experience in Camden, London
Academy Award winner Alicia Vikander will appear in digital content created especially for Tomb Raider: The LIVE Experience.
Tomb Raider: The LIVE Experience, has today revealed that Oscar-winning actor Alicia Vikander will be appearing as Lara Croft, in digital content and voiceover, for the new thrill-seeking attraction. Launching on 9th May, Adventurers will set off on their journey with a special video message from Lara Croft, recorded for the attraction by Vikander herself.
Vikander's voice serves as a narrative guide as guests make their way through the experience, coordinating with the group to avert complete catastrophe by ensuring a powerful ancient artefact doesn't fall into the wrong hands.
Vikander's Croft will be joined by two of Lara's loyal friends as they make their way through the experience. Jonah Maiava is voiced by Earl Baylon, who provided Jonah's vocals in Tomb Raider, Rise of The Tomb Raider, and Shadow of the Tomb Raider. Rounding out the cast is tech expert Zip, voiced by Allen Maldonado, who helps guide brave raiders through the sinking ship and jungle zones.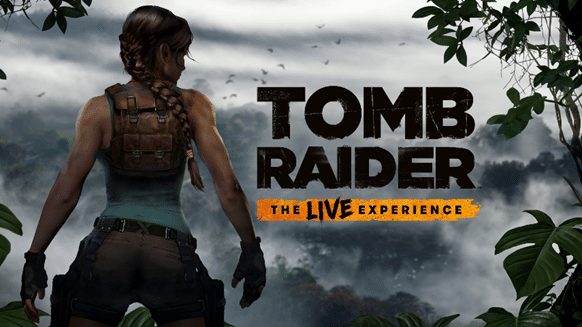 Tomb Raider: The LIVE Experience takes adventure-seekers on a journey as teams of up to eight raiders join Lara Croft on her pursuit to recover a powerful artefact that has fallen into the hands of a dangerous enemy. Escape a sinking ship, explore the jungles of Costa Rica, discover an ancient tomb, work through environmental puzzles and battle a secret order as this new adrenaline-fuelled attraction, complete with beautiful scenic worlds, live actors and characters from the Tomb Raider franchise comes to life.