Frieze Week 2022 at Serpentine
Serpentine presents a stellar programme of exhibitions including Kamala Ibrahim Ishag and Barbara Chase-Riboud's first solo shows in the UK.
Last chance to see the Serpentine Pavilion 2022: Theaster Gates' Black Chapel to host performances by Corinne Bailey Rae and The Black Monks.
Further highlights include Atta Kwami's last mural commission, a conversation on the evolving Web3 landscape by Serpentine Arts Technologies, and a UBS talk featuring Lynette Yiadom-Boakye.
At A Glance
EXHIBITIONS
Kamala Ibrahim Ishag (Press View and Photocall on Tuesday 6 October, 9.30am – 12pm), Serpentine South
Barbara Chase-Riboud (Press View and Photocall on Tuesday 11 October, 9.30am – 12pm), Serpentine North
PUBLIC ART
Atta Kwami: DzidzƆ kple amenuveve (Joy and Grace) (until September 2023), Serpentine North Garden
Alexandra Daisy Ginsberg: Pollinator Pathmaker (ongoing), Kensington Gardens
ARCHITECTURE
Serpentine Pavilion 2022, Black Chapel, designed by Theaster Gates (until Sunday 16 October)
LIVE PROGRAMME
Artist Talk with Lynette Yiadom-Boakye, Tuesday 11 October, 6.30pm, The Magazine
Arts Technologies Talk, Wednesday 12 October, from 9.45am, The Magazine
Artforum Breakfast, Thursday 13 October, 9am – 11am, Serpentine Pavilion 2022, Black Chapel
Park Nights, Standing on the Corner Ensemble, Thursday 13 October, Serpentine Pavilion 2022, Black Chapel
Corinne Bailey Rae, Friday 14 October, 6.30pm – 8.30pm, Serpentine Pavilion 2022, Black Chapel
The Black Monks, Saturday 15 October, 6.30pm – 8pm, Serpentine Pavilion 2022, Black Chapel
ALLIED EDITIONS AT FRIEZE LONDON
Exhibitions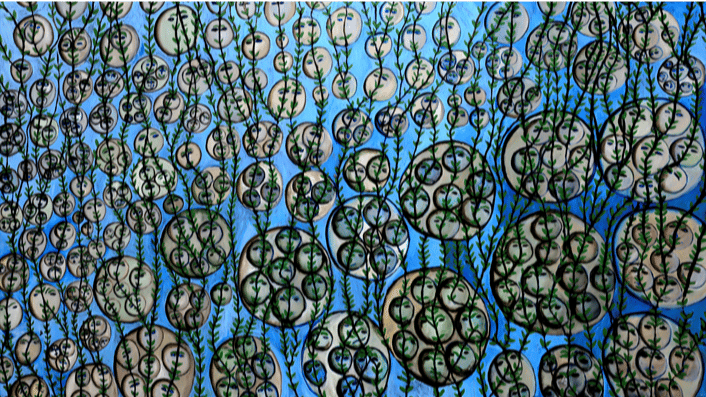 KAMALA IBRAHIM-ISHAG
SERPENTINE SOUTH
FRIDAY 7 OCTOBER 2022 – SUNDAY 29 JANUARY 2023
PRESS VIEW, THURSDAY 6 OCTOBER 2022, 9.30PM – 12PM
 RSVP HERE
This autumn, Serpentine presents a major exhibition of pioneering Sudanese artist Kamala Ibrahim Ishag (b. 1939) organised with Sharjah Art Foundation in collaboration with The Africa Institute. The exhibition at Serpentine South in London will take place from 7 October to 29 January 2023.

Ishag has forged a unique and expansive practice which is not defined by a singular style or movement. Her work embraces and expresses different earthly and spiritual landscapes and histories of Sudanese visual culture across many eras. The artist also roots her practice around subjects including women, spiritualism, Zar ceremonies, plants and stories from her mother and grandmothers in relation to how she has experienced them.

The exhibition celebrates the breadth and importance of Ishag's work and offers London audiences insights into her worlds, featuring works spanning from the 1960s to today, including her time in London studying at the Royal College of Art (RCA) from 1964-66, in addition to new paintings created in her Khartoum studio that have previously never been presented. Alongside large-scale canvases and works on paper, Ishag also paints on different surfaces such as calabashes, screens and leather drums. A selection of the artist's graphic design practice and material from her personal archive will offer context to her prolific career and experiences of living and working predominantly in Sudan, in addition to a shorter period of self-exile in London and Muscat, in the Sultanate of Oman for part of the 1990s and early 2000s.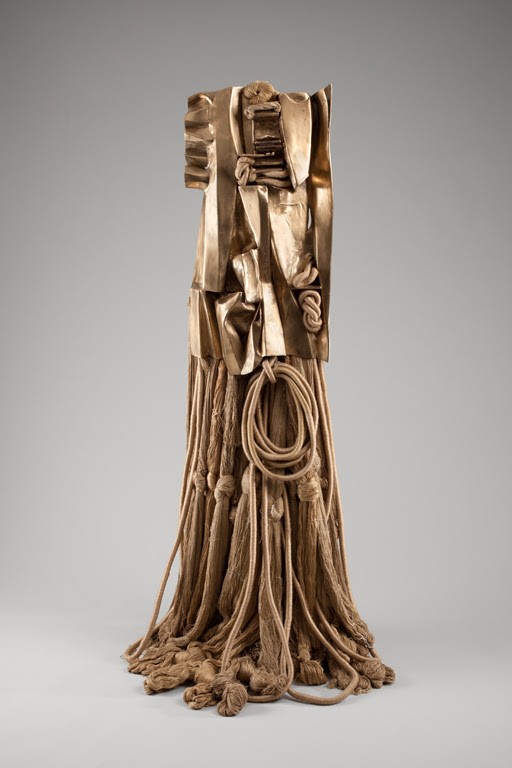 BARBARA CHASE-RIBOUD: INFINITE FOLDS
SERPENTINE NORTH
TUESDAY 11 OCTOBER 2022 – SUNDAY 29 JANUARY 2023
PRESS VIEW, TUESDAY 11 OCTOBER 2022, 9.30AM – 12PM
 RSVP HERE
This autumn, Serpentine will present Infinite Folds, an exhibition featuring over 30 works by American-born visual artist, sculptor, novelist and poet Barbara Chase-Riboud. On display at Serpentine North from 11 October 2022 to 29 January 2023, this is the artist's first institutional solo presentation in the UK.
With a career spanning over seven decades, Chase-Riboud's innovation in sculptural technique and materiality is characterised by the interplay between folds of cast bronze and aluminium and coils of wool and silk which are knotted, braided, looped and woven. By combining materials with different qualities, such as hard versus soft, light against heavy, and tactile versus rigid, Chase-Riboud's works lend an aesthetic consideration to the sculptural base and speak to the artist's interest in creating forms that unify opposing forces.

The exhibition will feature a focused selection of large-scale sculptures alongside works on paper from the 1960s to the present day. The earliest piece in the show, Walking Angel (1962), will depict a hybrid being replete with wings that resemble leaves or an oyster shell. This work is emblematic of the artist's experimental approach to casting techniques, which in the early years of her practice involved casting figurative sculptures in bronze from an assemblage of found animal bones and vegetable matter. Walking Angel also draws on the artist's interest in ancient myths and surrealist influences that would occupy her later pieces which progressively moved towards abstraction. Also on display are Chase-Riboud's early pieces Sejanus (1966) and Meta Mondrian (1967), a scale-modelof the artist's first public sculpture commission Wheaton Plaza Fountain (1960, now destroyed) constructed from polished aluminum and cascading silk that emulates water.
Public Art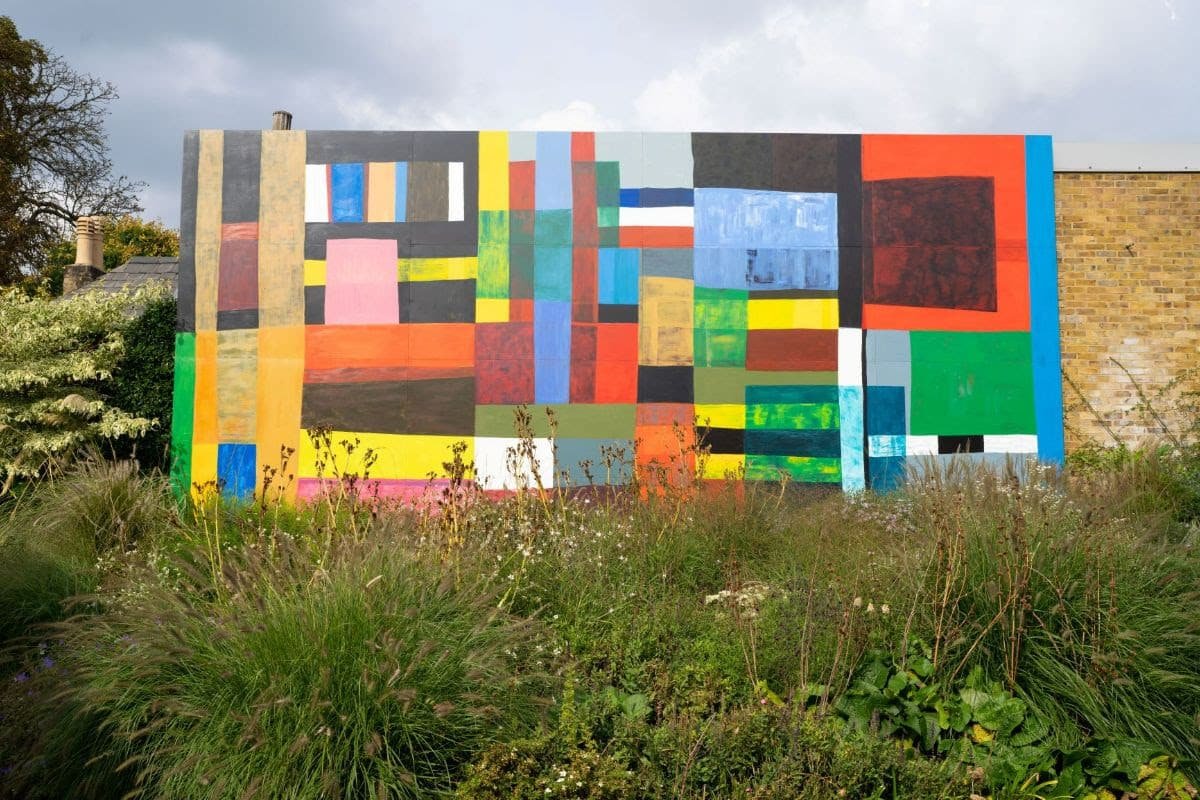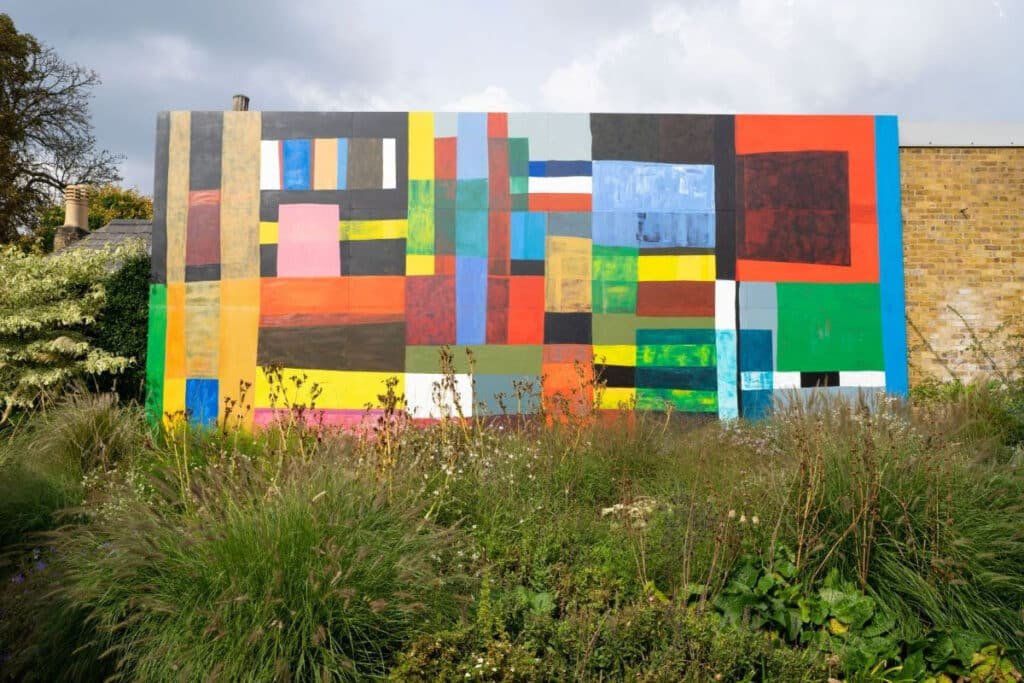 ATTA KWAMI
MARIA LASSNIG PRIZE MURAL
SERPENTINE NORTH GARDEN
UNTIL SEPTEMBER 2023
This September, Serpentine will unveil the last mural commission from the late painter, printmaker, independent art historian and curator, Atta Kwami (1956 – 2021). The mural originates from a painting that Kwami was reworking in his studio in 2021 shortly before his death, making this the final, landmark public work of his pioneering oeuvre. The commission results from Kwami winning the 2021 Maria Lassnig Prize.
DzidzƆ kple amenuveve (Joy and Grace), 2021-22, embodies Kwami's vibrant palette and abstract painting style. It characteristically plays with the colour and form improvisations that are distinctive of Ghanaian architecture and African strip-woven textiles, especially kente, made famous by the Ewe and Asante people of Ghana. Kwami was known for painting kiosks and archway sculptures that were conceived as expanded three-dimensional paintings within different landscapes. The mural dynamically connects with the surrounding garden designed by Arabella Lennox-Boyd by quoting the blues of the sky, the pinks, greens and browns from the foliage and simultaneously contrasts with its natural forms. It is a visionary response to the garden and it resonates with the planted landscape, each season and the wider environment of the park over the course of a year.
The work is painted on wood, the surface Kwami used for outdoor constructions, by the artist's widow Pamela Clarkson, who shared a studio with him for over 30 years, and his friend, designer, Andy Philpott who collaborated on Kwami's constructions in Amsterdam, Folkestone and Loughborough. 
ALEXANDRA DAISY GINSBERG
POLLINATOR PATHMAKER
NORTH FLOWER WALK, KENSINGTON GARDENS
NEXT TO LANCASTER GATE ENTRANCE TO THE PARK
As part of Back to Earth 2022, Serpentine launched the first London incarnation of artist Alexandra Daisy Ginsberg's Pollinator Pathmaker. Back to Earth is Serpentine's continuous multidisciplinary programme evoking reactions to the environmental emergency.
In collaboration with The Royal Parks, this third edition of the garden at North Flower Walk, an area measuring 227 metres long in Kensington Gardens, comprises 4,471 plants including over 60 different species. It was planted early April and is now in bloom for visitors and pollinators to enjoy.

In line with Ginsberg's artistic practice, Pollinator Pathmaker uses technology to raise awareness of the decline of pollinators, with the ambition to make the world's largest climate positive artwork. The commission explores the story of the UK's indigenous pollinators: their vital role, their current plight, and the plans and need for their conservation.

Using the data-led method of algorithmic planting found at www.pollinator.art, created in collaboration with Google Arts & Culture, the project focuses on the needs of pollinators in the UK by creating planting designed for their tastes, rather than human taste.
Architecture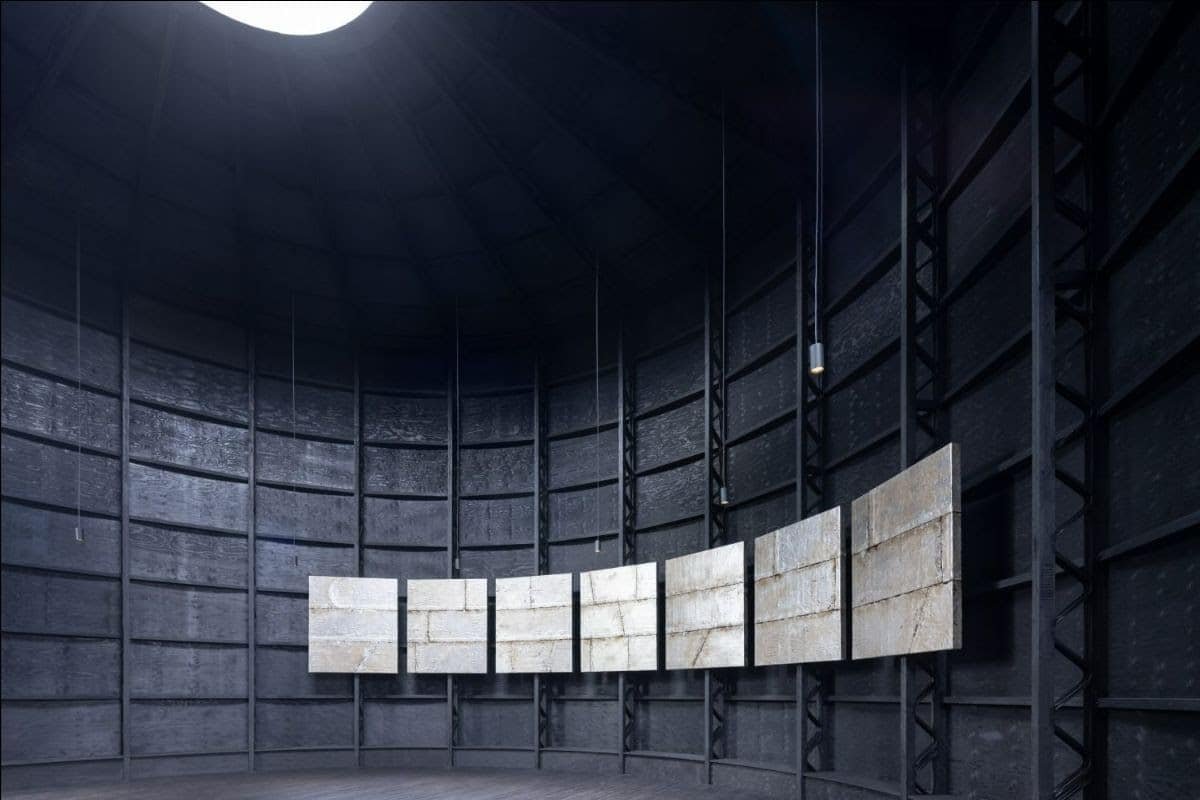 SERPENTINE PAVILION 2022
BLACK CHAPEL, DESIGNED BY THEASTER GATES
SERPENTINE SOUTH LAWN
LAST CHANCE TO SEE: UNTIL SUNDAY 16 OCTOBER 2022
The 21st Serpentine Pavilion, Black Chapel, designed by Chicago-based artist Theaster Gates is realised with the architectural support of Adjaye Associates with Goldman Sachs supporting the annual project for the eighth consecutive year. Conceived as a space for gathering, meditation and participation, with an emphasis on sacred music, Black Chapel becomes a platform for Serpentine's live programme throughout the summer and beyond, offering reflection, connection and joy to the public.
Live Programme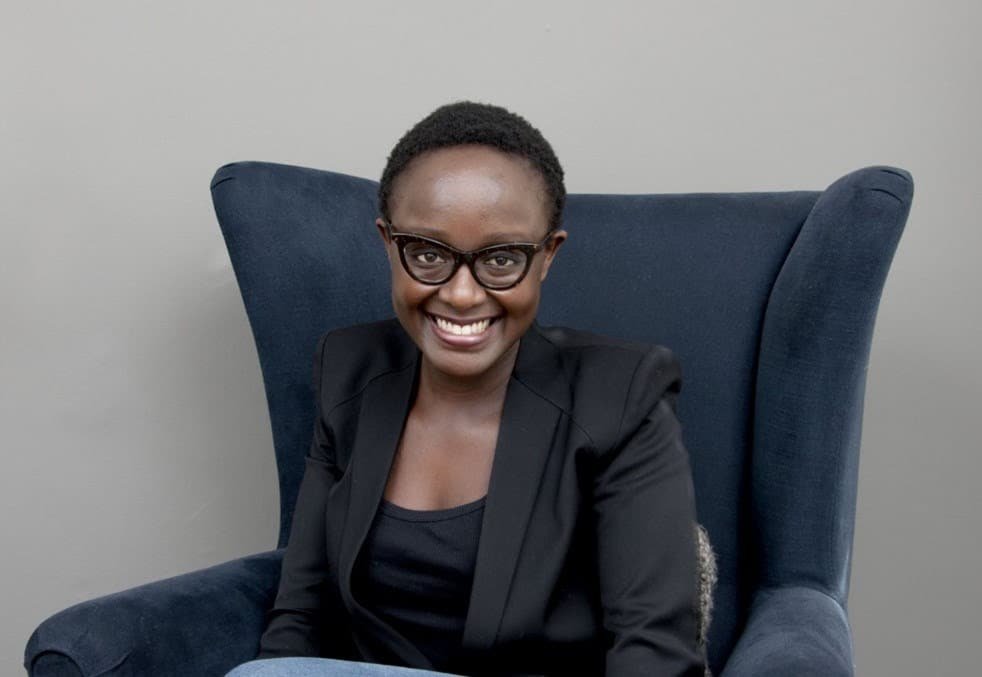 ARTIST TALK WITH LYNETTE YIADOM-BOAKYE
TUESDAY 11 OCTOBER 2022, 7 – 8PM
THE MAGAZINE

TO RSVP: PRESS@SERPENTINEGALLERIES.ORG
The Fondation Beyeler and UBS present an Artist Talk with Lynette Yiadom-Boakye on Tuesday 11 October 2022 at Serpentine North.
Lynette Yiadom-Boakye was born in London, UK, in 1977, where she currently lives and works. The contemporary British portrait painter and writer was a Turner Prize finalist in 2013 and studied at St. Martins School of Art and Design, Falmouth College of Art in Cornwall, and finally received her MA from the Royal Academy of Arts in 2003. She is known for working in a figurative style and often depicts people in timeless, almost featureless settings. Yiadom-Boakye draws inspiration from a variety of sources like magazines, photography, found images and life studies, to name a few. She has widely exhibited and enjoyed institutional shows at Tate Britain, Yale Center for British Art and Moderna Museet.
Artist Talks is a programme organised by the Fondation Beyeler and UBS, in which internationally renowned contemporary artists speak about their work. The talks have an open, dynamic format and range from traditional artist talks to moderated conversations between artists and prominent figures from the art world. The Artist Talks are held at the Fondation Beyeler in Riehen/Basel and at other art institutions in Europe, Asia and the USA.
ARTS TECHNOLOGIES
WEDNESDAY 12 OCTOBER 2022, FROM 9.45AM
THE MAGAZINE
TO RSVP: PRESS@SERPENTINEGALLERIES.ORG
An exploration into DAOs, Blockchain and Serpentine Arts Technologies with co-editors of a new Blockchain focused publication Radical Friends; Ruth Catlow and Penny Rafferty.
Join Principal Investigator of Serpentine's Blockchain Lab Ruth Catlow, and writer Penny Rafferty as they profile Radical Friends, a new book exploring the application of blockchain through DAOs (Decentralised Autonomous Organisations), as well as Serpentine's broader interests in the rapidly evolving Web3 landscape.
Ruth Catlow is an artist, curator and researcher of emancipatory network cultures, practices and poetics. She is co-founder and artistic director of Furtherfield, co-editor of Artists Re:thinking the Blockchain (2017) and founder of DECAL Decentralised Arts Lab experimenting with blockchain and web 3.0 technologies for fairer, more dynamic and connected cultural ecologies and economies. She is PI at the Blockchain Lab at the Serpentine Galleries R&D Platform.
 
Penny Rafferty is a writer, curator and visual theorist based in Berlin. Departing from her research and thinking she has initiated projects like Black Swan DAO (2018–ongoing) and Ishtar Gate (2020). She continues to work as both a writer, auditor and researcher at the crossroads of art, culture and technology.
Victoria Ivanova is Serpentine Arts Technologies' R&D Strategic Lead. Her core focus is on systemic and infrastructural conditions that shape socio-economic, political and institutional realities. More recently this has included Serpentine Galleries Arts Technologies strategic briefing Future Art Ecosystems 2: Art x Metaverse.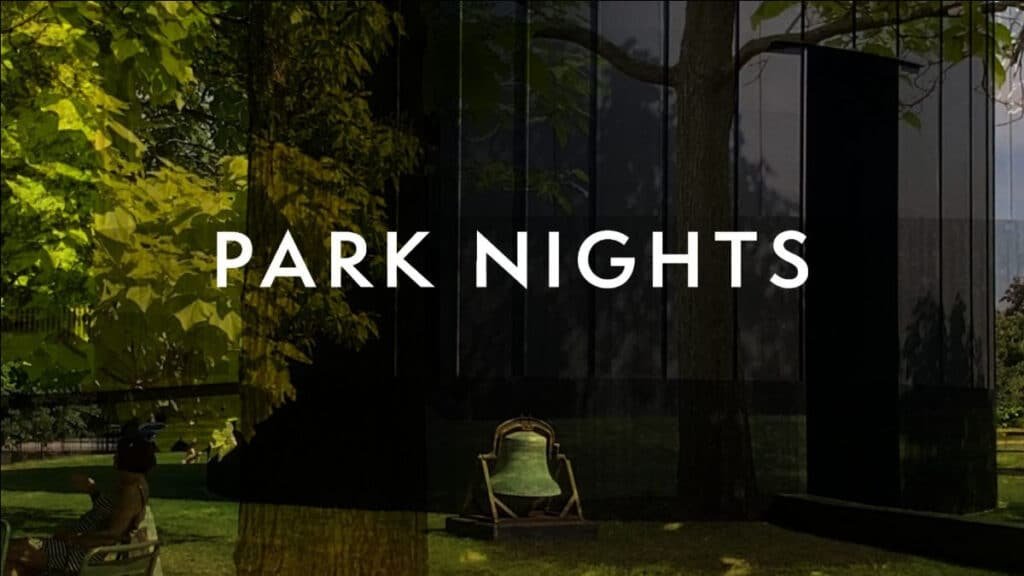 PARK NIGHTS: STANDING ON THE CORNER ART ENSEMBLE
WEDNESDAY 12 OCTOBER 2022, FROM 9.45AM
SERPENTINE PAVILION 2022, BLACK CHAPEL
Limited capacity
Please contact us for further information
 As part of Park Nights 2022, Serpentine is pleased to present an evening of music and performance from Standing on the Corner.

Standing on the Corner is an earth-based Art Ensemble founded in 2016 by Shamel Cee Mystery, AKA Gio Escobar. Inspired by, made for and consisting of all people of the African diaspora, Standing on the Corner thrives in fugitivity: they can appear on any night as the beat of one drum, as an orchestra of 30, or as a ghost entirely, but always on the run. The ensemble produces musical, visual and experiential works that equate hyper-local incidence to cosmological wisdom. Visiting sites of emotional resonance under the weight of subjective histories and traumas, the Art Ensemble seeks to uncover the mysteries and the ghosts of hidden truths through focused interpretation. In 2016, they released their eponymous first album, followed by Red Burns in 2017. They have collaborated with musicians such as MIKE (2017, 2018), Earl Sweatshirt (2018), Solange (2019), and Danny Brown (2021).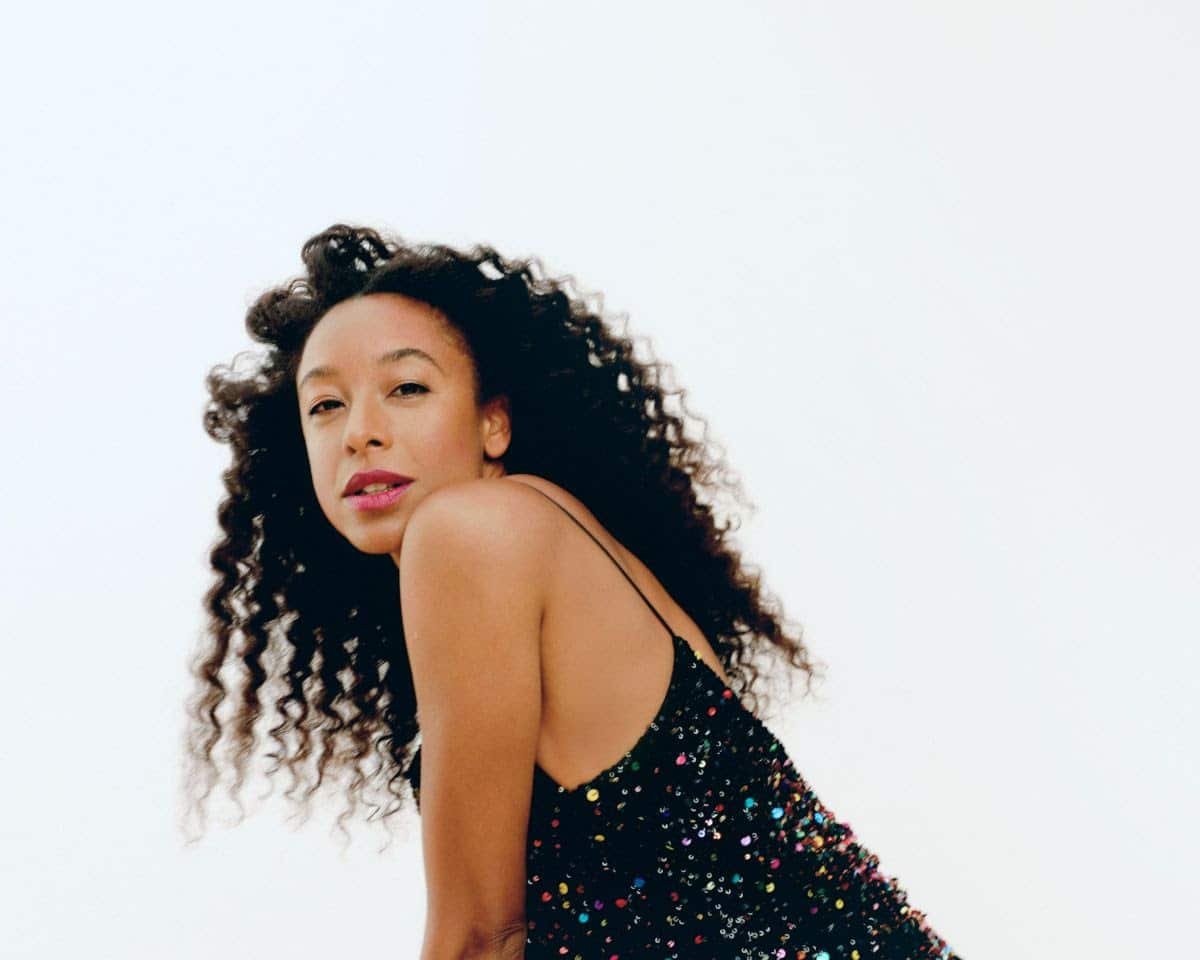 CORINNE BAILEY RAE
FRIDAY 14 OCTOBER 2022, 6.30PM
SERPENTINE PAVILION 2022, BLACK CHAPEL
Limited capacity
Please contact us for further information
On Friday 14 October, two-time GRAMMY award-winning singer and songwriter Corinne Bailey Rae will perform at sunset under the Serpentine Pavilion 2022 for an acoustic performance of selected works. The performance will feature Rae's dulcet tones accompanying the guitar as she sings a set from her illustrious discography to an intimate audience. Guests will witness a beautiful bearing of the soul as Rae shares her life through candid chronicles centred on love, heartbreak, vulnerability and hope. The revered musician and luminescent talent will be performing works in honour of Black Chapel.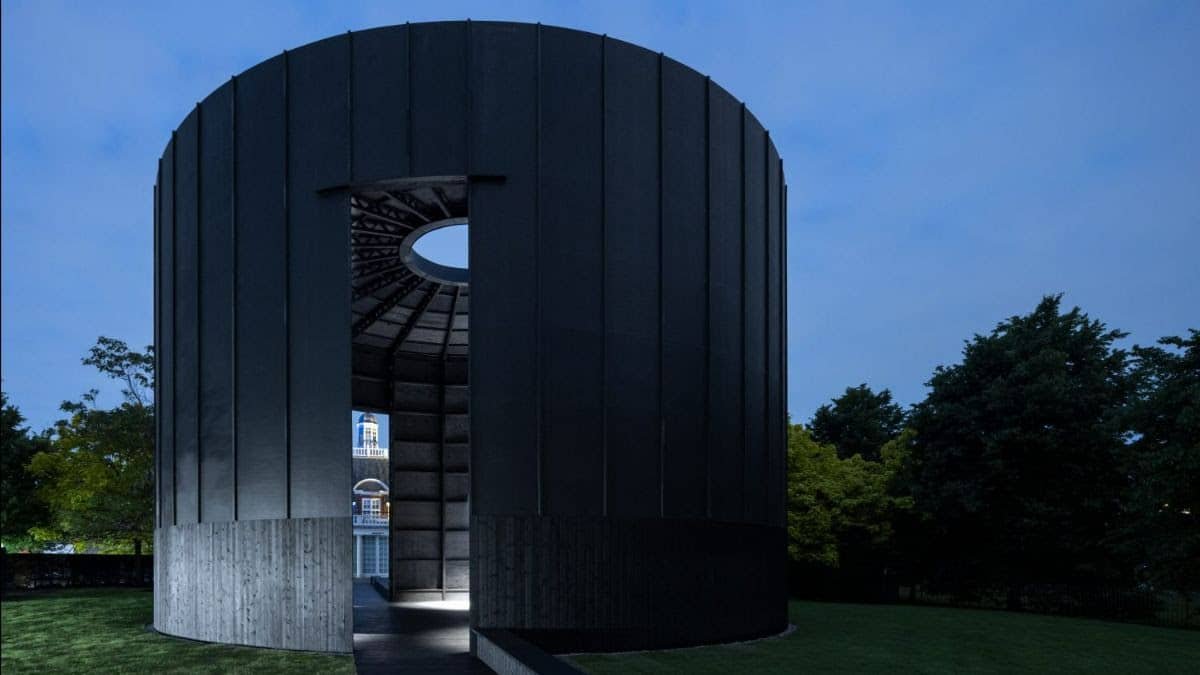 THE BLACK MONKS
SATURDAY 15 OCTOBER 2022
SERPENTINE PAVILION 2022
Limited capacity
Please contact us for further information
To complete Serpentine's Summer Programme 2022, artist and Serpentine Pavilion 2022 designer Theaster Gates will bring his monastic musical order, The Black Monks, to Britain to testify their sound. Soulful sonic experiments will combine southern musical traditions, jazz, blues and more. Founded in 2009, The Black Monks 'simultaneously achieve holiness and humanness, restraint and ecstasy'. The collective is a meditation on sound, harmonising to create something familiar yet refreshing. Audiences will experience their performance in wonder as musical fellowship ascends through the verticality of the Serpentine Pavilion roof, and opens out to the sky, taking passage through the central oculus designed by Gates.
Allied Editions
AT THE FRIEZE LONDON FAIR, REGENT'S PARK
 12 – 16 October 2022
Frieze London, Regent's Park, Booth P5
Allied Editions is delighted to return to Frieze London with a special presentation at the fair, staged in Regent's Park from 12– 16 October 2022.

Baltic Centre for Contemporary Art and Wysing Arts Centre will be joining the co-curated booth for the first time. Allied Editions is a unique artists' editions collective composed of seven of London's leading not-for-profit arts organisations: Camden Art Centre, Chisenhale Gallery, Institute of Contemporary Arts, Serpentine, South London Gallery, Studio Voltaire and Whitechapel Gallery.

Allied Editions will feature limited edition artworks including prints and ceramics by international artists. Highlights this year will include new editions by Ai Weiwei, Uma Breakdown, Anthea Hamilton, Chris Ofili, Cornelia Parker, Yoko Ono, Giles Round, Soheila Sokhanvari and Turner Prize winners Helen Cammock and Tai Shani.

Over 100 artworks will be on display with prices ranging from £100 to £15,000. Editions are specially commissioned and donated by the artists to support the galleries' programmes.
FOR MORE INFORMATION PLEASE CONTACT

Nicolas Smirnoff, Head of Media Relations, nicolass@serpentinegalleries.org