Looking for things to do in London on a budget? From attractions to museums, We've got you covered!
What's free in London? From attractions to museums, We've got you covered!
Sky Garden
Access to the Sky Garden is free of charge on weekdays 10 am-6 pm and at weekends 11 am-9 pm. Sky Garden is London's highest public garden – a vibrant social space with 360-degree views of the city's iconic skyline. Here, you can experience London from a spectacular viewpoint. Enjoy lush greenery, exquisitely landscaped gardens, observation decks, and an open-air terrace.
Ideal for a romantic evening, take in breathtaking views of the city as the sun sets while paying nothing for the privilege. For sweeping views of London, head to the Sky Garden viewing gallery on the Walkie Talkie's 43rd floor.
This lush indoor garden has floor-to-ceiling glass windows that offer stunning views of the famous London skyline. Before heading to the observation decks and outdoor terrace, stroll through the well-maintained planted gardens.
Do you want something to eat or drink? For contemporary British cuisine and classy beverages, visit one of Sky Garden's restaurants or bars.
Natural History Museum
Find answers to your big nature questions. Delve into stories about the Museum's collections, scientists and research. Uncover the history of life on Earth, from the smallest insects to the largest mammals. The Museum is a world-class visitor attraction and leading science research centre.
A wide variety of specimens from various fields of natural history are on display at the Natural History Museum in London. The Science Museum and the Victoria and Albert Museum are the other two significant institutions on Exhibition Road in South Kensington.
At the Natural History Museum in South Kensington, the enormous blue whale skeleton in Hintze Hall, the fossils in the gallery's internationally renowned Dinosaurs section, and meteorites from space are among the top attractions.
Don't miss the Natural History Museum's most recent exhibits, such as the yearly Wildlife Photographer of the Year exhibition, which showcases amazing images of the natural world.
The Barbican Conservatory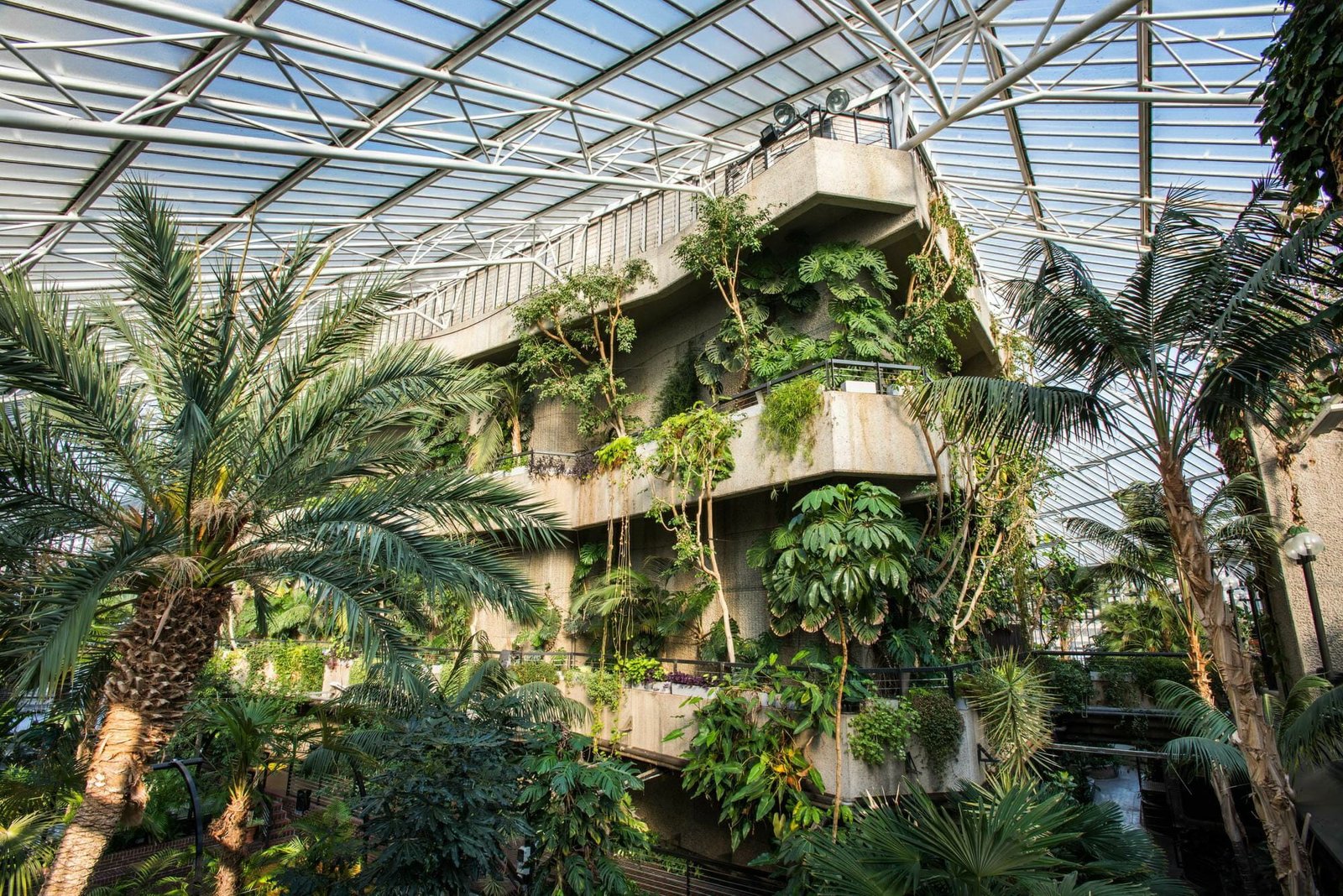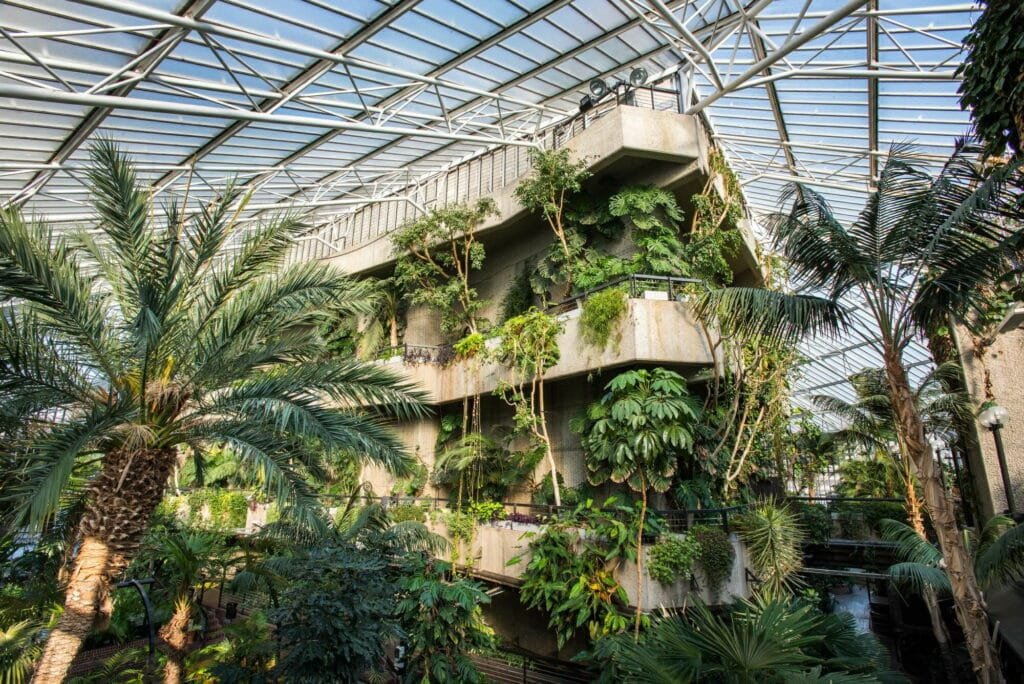 Visit the second biggest Conservatory in London and explore the hidden tropical oasis. Admission is free. Tickets for the Conservatory are released one week in advance online. A limited number of day tickets are released for online booking from 9.30 am each day that the Conservatory is open.
Where else can you find lush vegetation and meticulously maintained flower beds bursting out from enormous slabs of concrete? This is what makes the Barbican Conservatory unique.
Being the second-largest conservatory in London after the Princess of Wales Conservatory in Kew Gardens, the Barbican Garden is also exceptional. If you look closely, you can discover that it is home to more than 2,000 different plant species.
The majority of these are tropical in nature. Think of palm trees and banana plants; you might even temporarily forget that you are in London before catching a sight of the skyline poking out from behind the glass.
God's Own Junkyard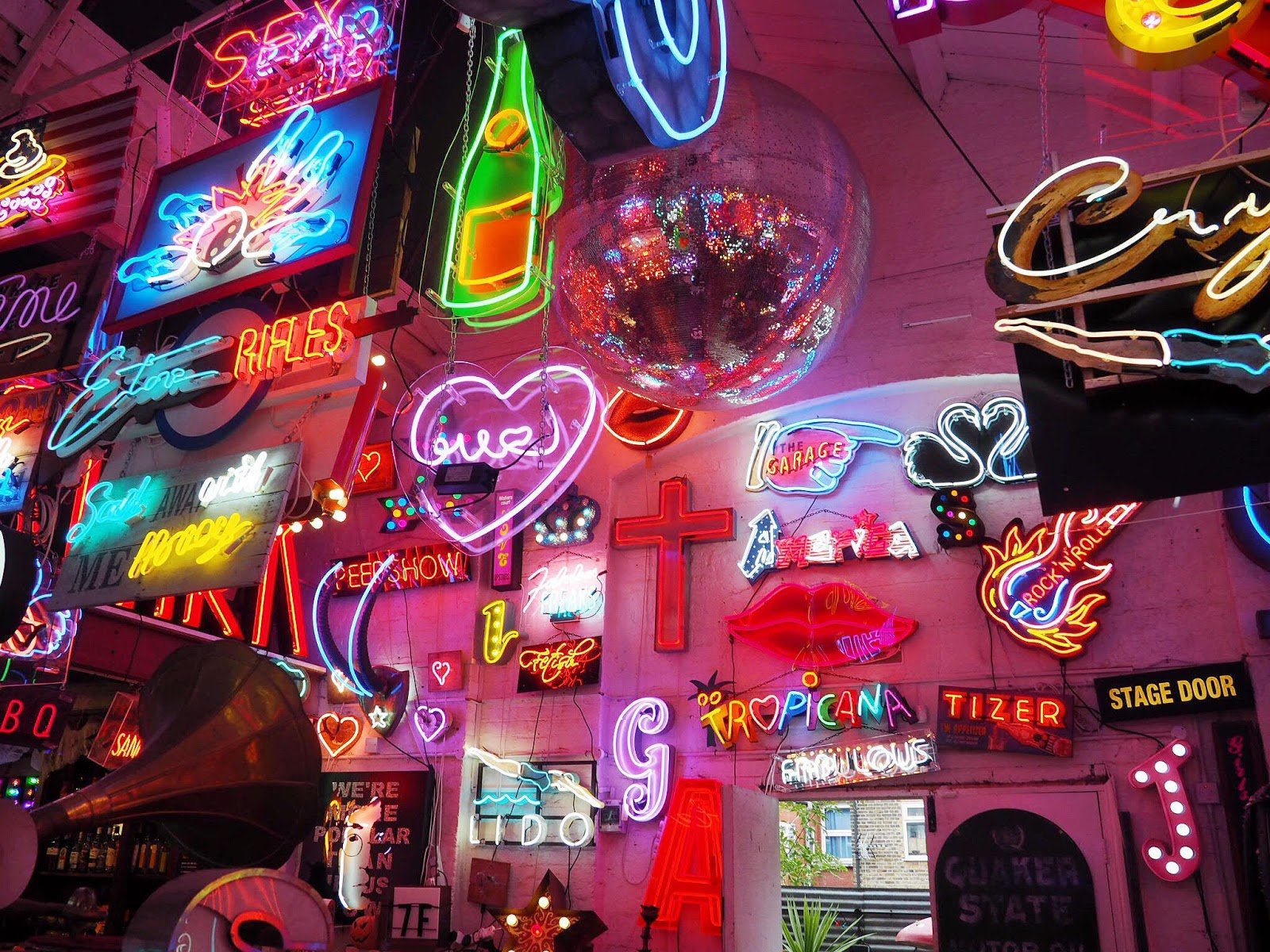 God's Own Junkyard is a warehouse filled with neon signs. It was created by Chris Bracey, a neon sign maker. He produced from his workshop many of the signs for Soho clubs, including the famous Girls, Girls, Girls sign for Paul Raymond's Revuebar. Chris Bracey died in 2014, but God's Own Junkyard continues, under the care of his widow Linda and their sons.