Commuters Shocked as They Share Journey to Work With Dead Body
For the new London Dungeon summer show – Bodysnatchers
Commuters in the capital found themselves shoulder to shoulder with an unexpected travel companion this week, as a suspicious character was spotted lugging a 'freshly exhumed corpse' across the city during the morning rush hour.
The 'body', wrapped in a hessian sack and carried by a man in muddy Victorian clothing, was seen around London in the early hours of the morning, travelling on the tube at Waterloo, before being wrestled across Westminster Bridge and smuggled along the South Bank.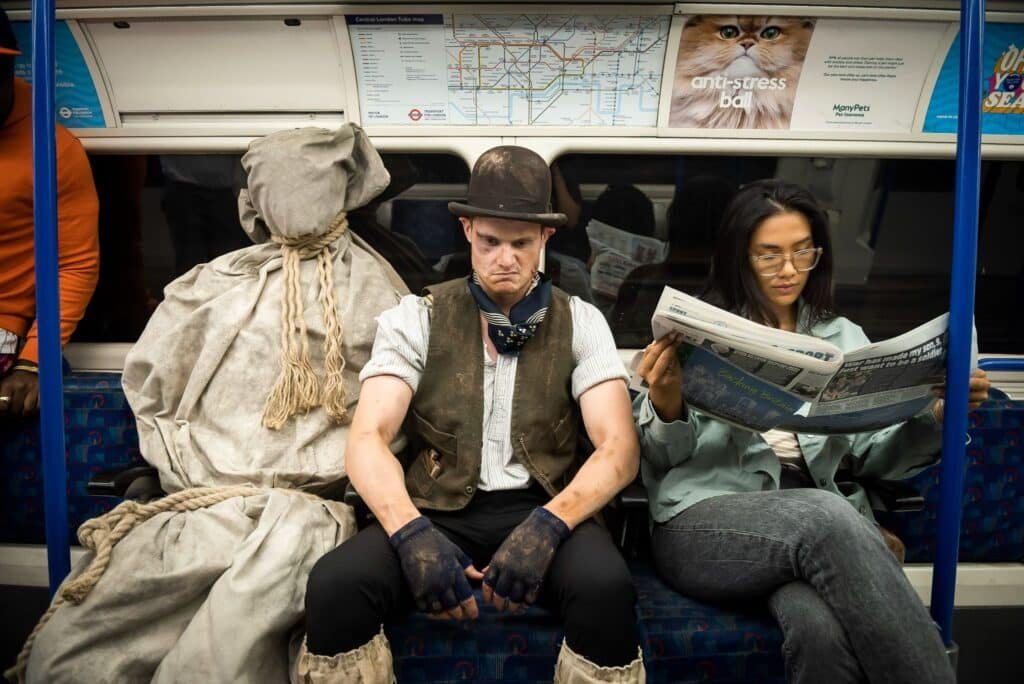 On closer inspection, it was clear the man and the 'body' were in fact making their way to London Dungeons ahead of the Southbank attractions new and grisly show, Bodysnatchers, which launches on Thursday 28th July. The stunt offered a grizzly preview of the new show that tells the twisted and terrifying tale of the London Burkers, John Bishop, Thomas Williams and James May, who were notorious for stealing bodies and snatching people to sell them to various hospitals around London, including St Bartholomew's Hospital, St Thomas' Hospital and King's College.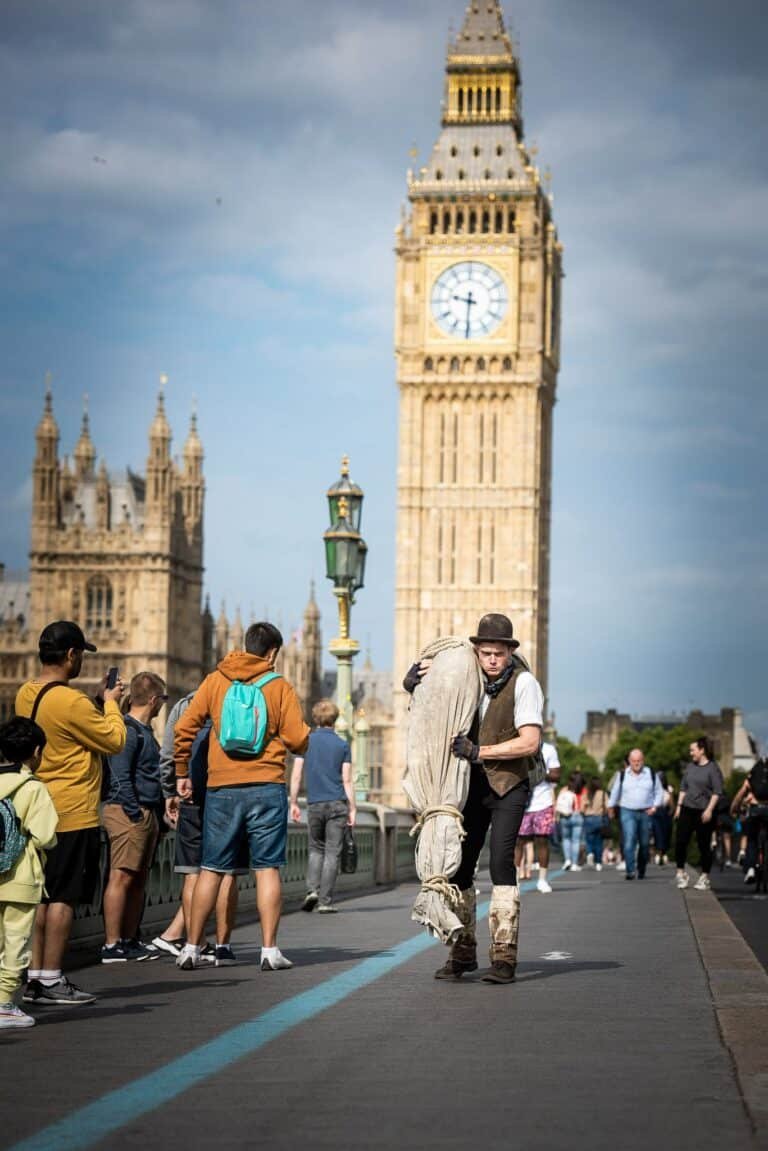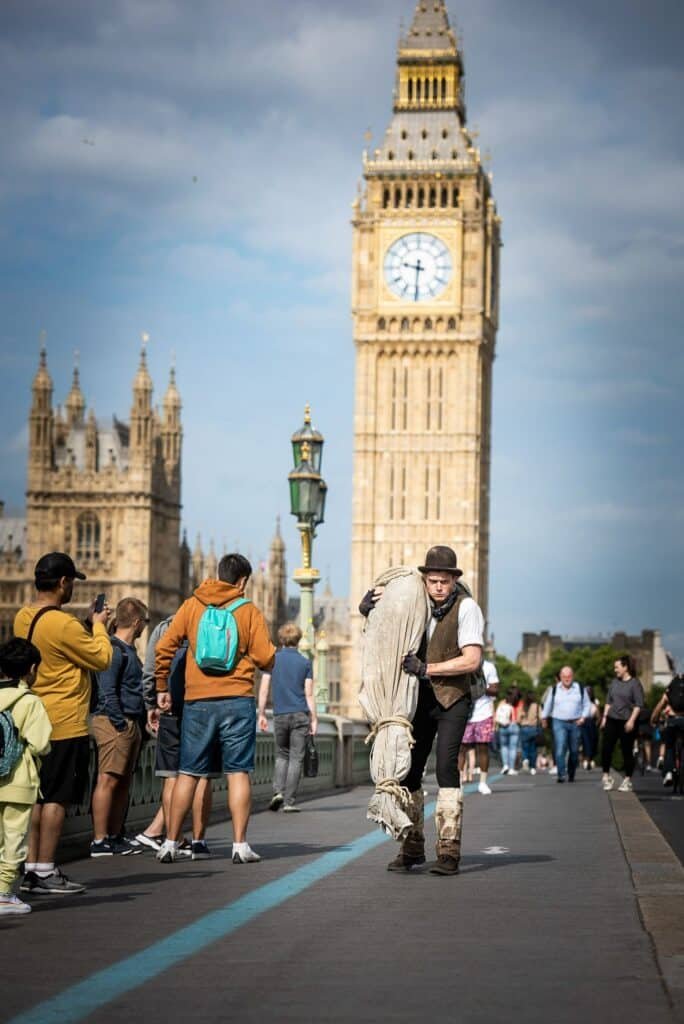 Speaking about the stunt a London Dungeon spokesperson said, "We had a lot of double takes, shocked faces and a couple of people crossing to the other side of the street. But, many saw the funny side with many stopping to make sure it wasn't a 'real' body in there, and one very well dressed man even saying 'I hope that's my mother in law' as he walked past!
We can't wait to welcome everyone to our new show, Bodysnatchers, built from the very real, dark and dangerous history of our own city."
The London Burkers, or Body Snatchers were notorious in the 1830's, and operated out of Shoreditch – living near St Leonard's Church and drinking (and abducting victims) from The Birdcage, a pub in the area still standing today.
The new London Dungeon show "Bodysnatchers" will be running from July 28 to September 4 and is included in the standard ticket price. With 17 shows and thrilling rides, the London Dungeon promises to bring the city's dark history to life delivering ample scream-drenched stories and fear-inducing shocks for a summer holiday experience that guests will never forget.