Brits Urged to 'Stop Peeing on Themselves' Following Increase in Jellyfish Sightings on UK Shores
SEA LIFE London Aquarium is dispelling the myth that a jellyfish sting is best treated with urine once and for all, after a new survey found that almost a third of Brits (30%) still believe in peeing on the injury.
Following an increase in jellyfish sightings around UK coastlines this summer, the survey found that men are more likely than women to treat a jellyfish string with wee, whilst one in six (17%) Brits would even ask their nearest and dearest to urinate on them to help alleviate the pain.
It's not surprising that in times of jellyfish trouble, the UK as a nation turns to urination as the perfect ointment to treat a sting following the popular The One With The Jellyfishepisode of the cult TV show Friends in which the loveable Chandler Bing relieved himself on Monica's leg to ease her pain after being stung by a jellyfish.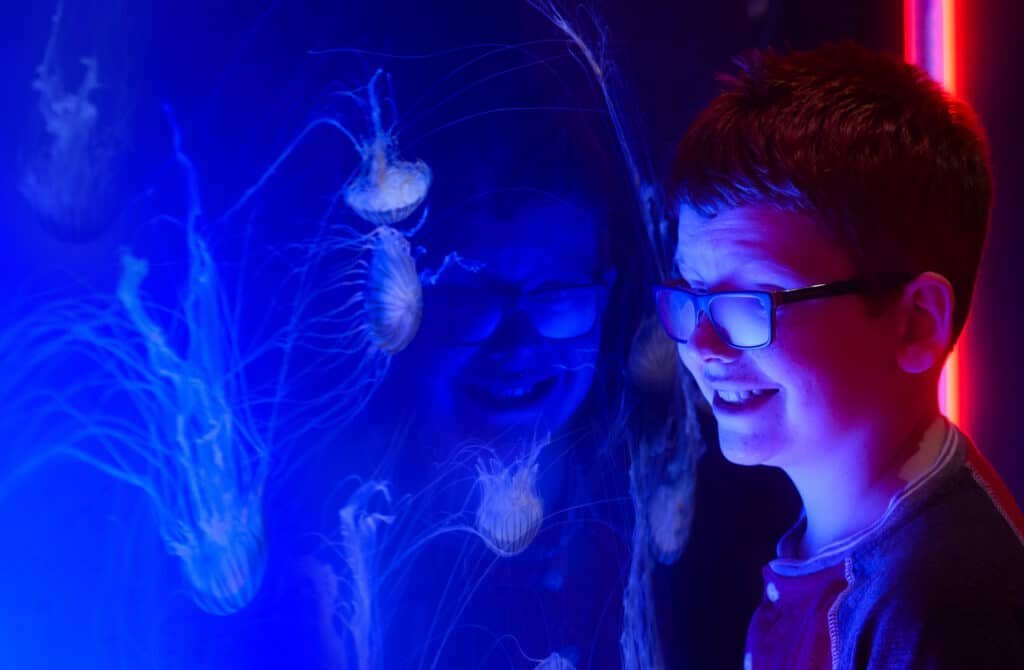 The London Aquarium, which is home to the largest jellyfish collection in the UK, Ocean Invaders, is now urging families to steer clear of their own or a family or friend's bodily fluids and instead rinse the affected area with seawater, remove any tentacles left from the sting using an instrument to avoid being stung and then soak the area in very warm water to alleviate any pain.
Jack Willans, Senior Aquarist and Lead Jellyologist at SEA LIFE London Aquarium, said, "It's true what they say, you shouldn't believe everything you see on the TV, and peeing on a jellyfish sting is the ultimate fake news. Chandler, Monica and Joey certainly have a lot to answer for!
"Rising seasonal temperatures around our coastlines offer the perfect conditions for jellyfish and there have been a series of sightings this summer resulting in people being stung. We advise the public to steer clear of bodily fluids if unfortunate enough to get stung and follow some simple steps which don't involve using urine as a cure."
The increased number of jellyfish swarms to UK shores this summer is thanks to the high temperatures and increased sunlight over July and August which meant there were more plankton for the jellyfish to eat, resulting in an increase in their population.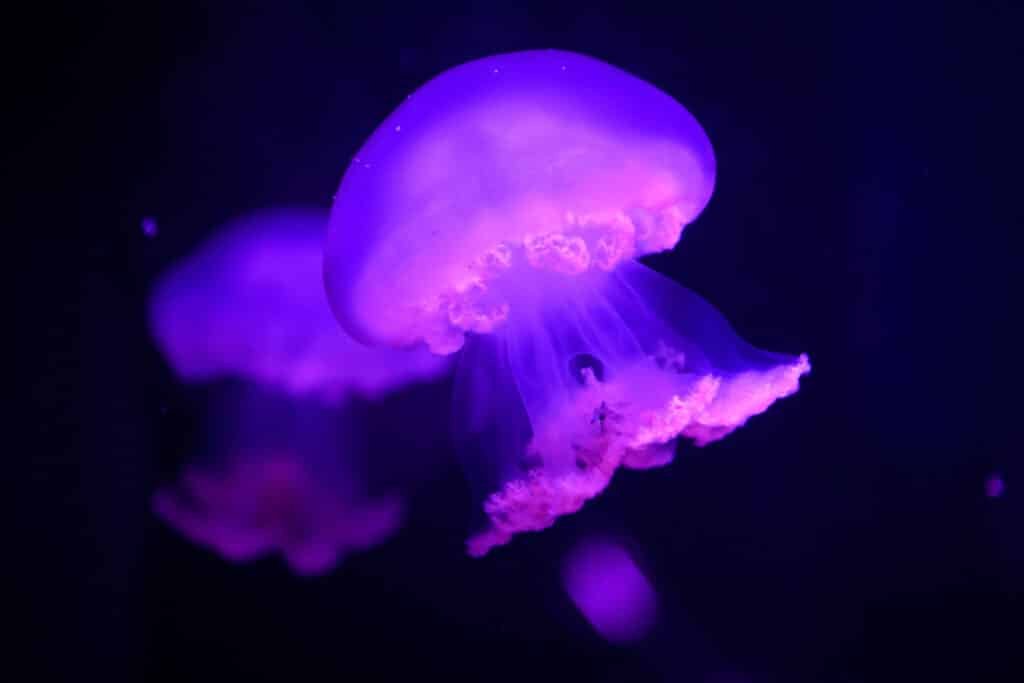 Of those surveyed, those in the East of England (37%) and the East Midlands (32%) are firm believers that urine works best when it comes to treating a jellyfish sting with men (18%) being more inclined to let their nearest and dearest widdle on them. That being said, and when push comes to shove, a quarter (26%) of Brits said they'd prefer to pee on themselves.
Those located in Yorkshire and Humber and the North West of England (24%), close to seaside resorts such as Whitby, Scarborough and Blackpool, believe the myth the least.
SEA LIFE London Aquarium's Ocean Invaders: Enter the world of the jellyfishexperience is home to approximately 3,000 jellyfish, with more being bred behind the scenes. Current species on display include Moon jellyfish (Aurelia aurita), Rocket Jellyfish (Leuckartiara octona), Upside down jellyfish (Cassiopea sp.), Pacific Sea Nettle (Chrysaora fuscescens), Marble Jellyfish (Lychnorhiza lucerna) and Barrel Jellyfish (Rhizostoma pulmo).
SEA LIFE London Aquarium, situated on the South Bank, is open seven days a week. For further information such as the latest opening times, feeding times, prices and more, please visit http://www.visitsealife.com/london/
-ENDS-
For further information please contact Rosie Kearns at rosie.kearns@stripecommunications.com or sealife@stripecommunications.com