Can You Identify These Street Artist's Work on the Streets of London?
Have you seen these art styles around London?
Maybe you have noticed a pattern with some of the street art within London…
Well if you have, you may be right!
London is filled with incredible artists and some specialise in street art. These street artists are always creating art in London so will be easily spotted, and some even travel in order to make a mark within the London Art scene!
1. ROA
ROA may be a Belgian artist but is often visiting London and tends to leave his mark!
His art is extremely recognisable and is hard to miss. He specialises in portraits of animals whilst keeping them simple in black and white but also extremely detailed.
These drawings usually have a reason behind them when it comes to the location. They tend to play homage to their surroundings.
2. Phlegm
Phlegm is internationally known as a cartoonist and illustrator, originally from Wales he has made is mark in London with his incredibly creative street art.
His art typically includes strange, fantasy-type beings and monochrome paintings including the tiniest of decorative touches, which captivates anybody who spends more than a few seconds looking at it.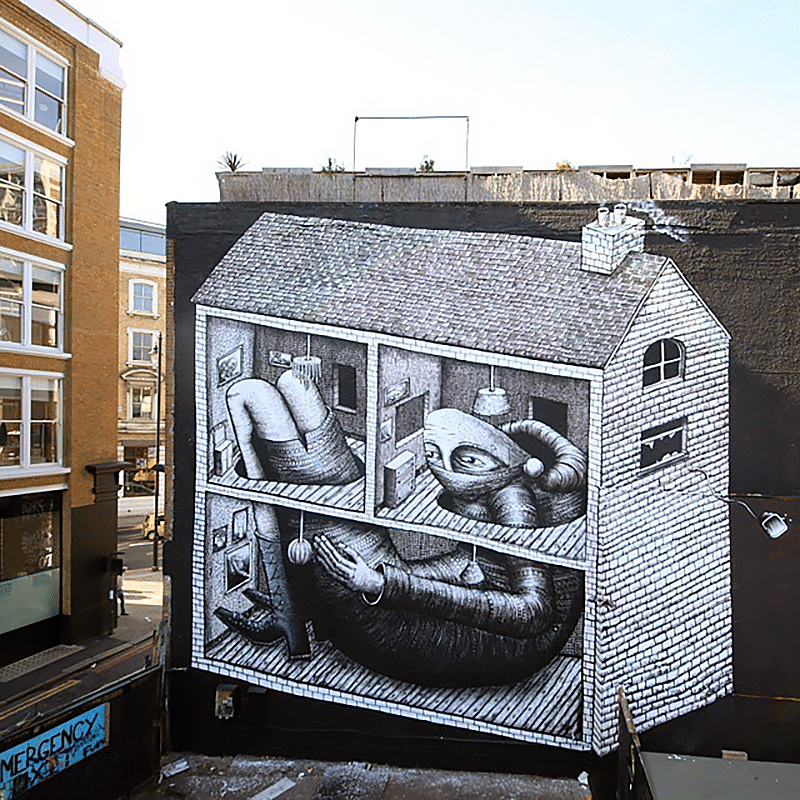 Red Market on Rivington Street close to Old Street
3. C215
C215 is another regular visitor to London. He is a French stencil artist and had taken Brick Lane by storm in recent years.
His artwork includes multi-layered stencil portraits which are based on musical icons!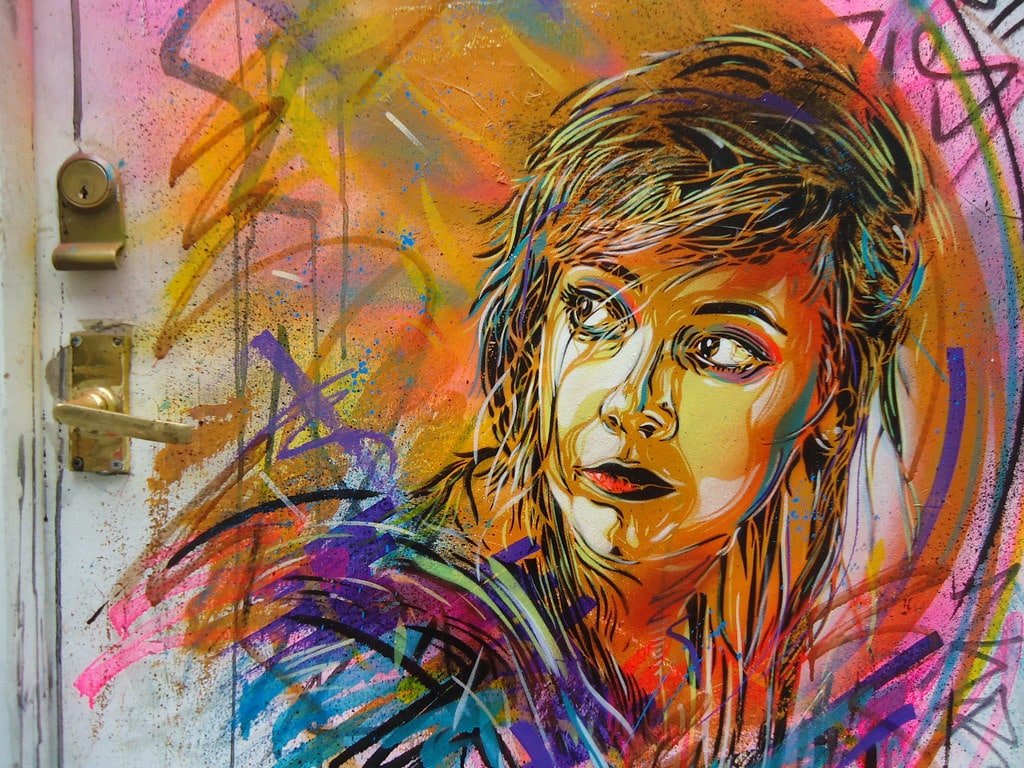 Shoreditch – Brick Lane
4. Fanakapan
Fanakapan is well-known for his hyper-realistic graffiti balloon illustrations that make people smile. He's travelled the globe, leaving hyper realistic artwork of real life objects behind him.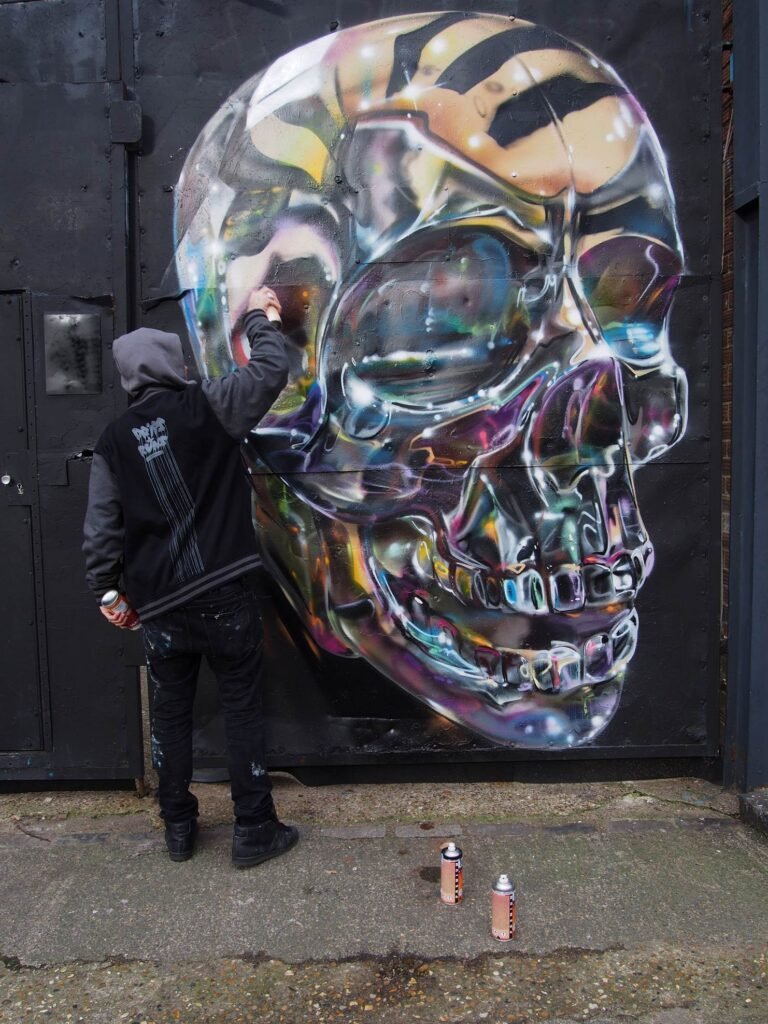 5. Pegasus
Pegasus is a portraitist of pop culture superstars who was born in Chicago and moved to North London. He also likes the style of pin up fashion and likes to have fun with the royals too!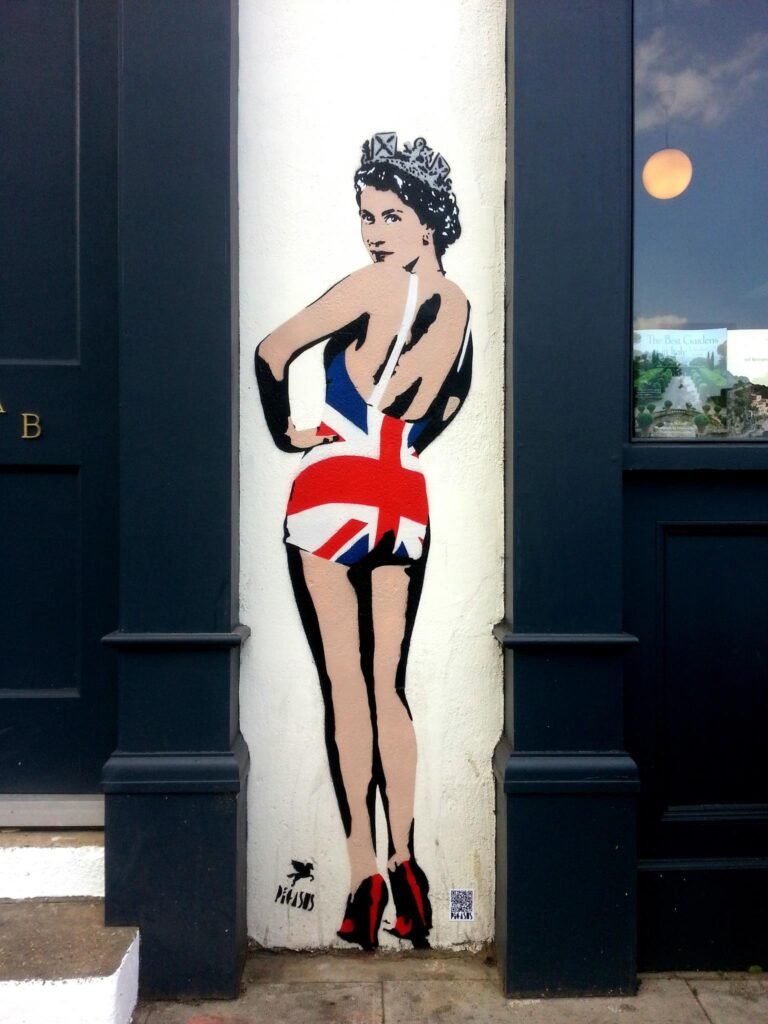 6. Invader
Invader defines themselves as an unidentified free artist and always appears behind a mask. They begun their artwork in Paris and the idea came from wanting to free space invaders from our screens and releasing them into the real world.
This project is all about liberating art from typical alienators like museums and institutions.
Commercial Street
7. Jonesy
Jonesy creates small detailed bronze sculptures as street art and attaches them where he can in the streets of London
His eccentric works, which sell for hundreds of pounds inside galleries, are hidden under posts across east London, notably along the canals.
Shoreditch
8. Ben Wilson
The work of this north London street artist is possibly the most difficult to locate. He creates exquisite works of art out of chewing gum and has over 400 pieces just on Millennium Bridge alone.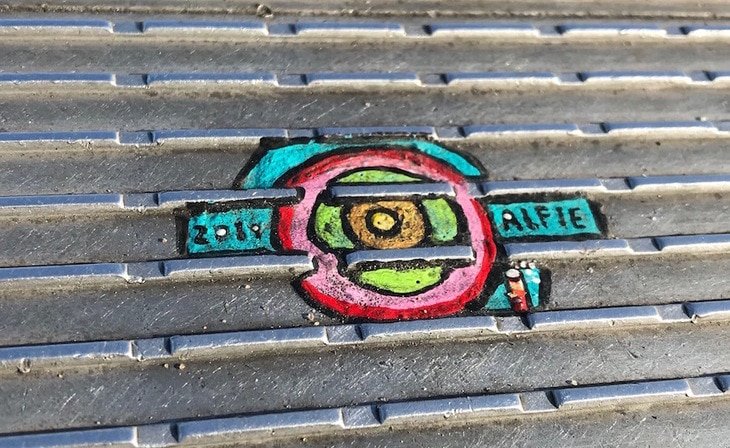 Millennium Bridge
9. Frankie Strand
Frankie Strand is an East London-based artist. If you go about the area's canals and streets, you're likely to stumble across her art. Her reptiles and notably flamingos, appear to be favourites. They seem to emerge in the most unexpected locations.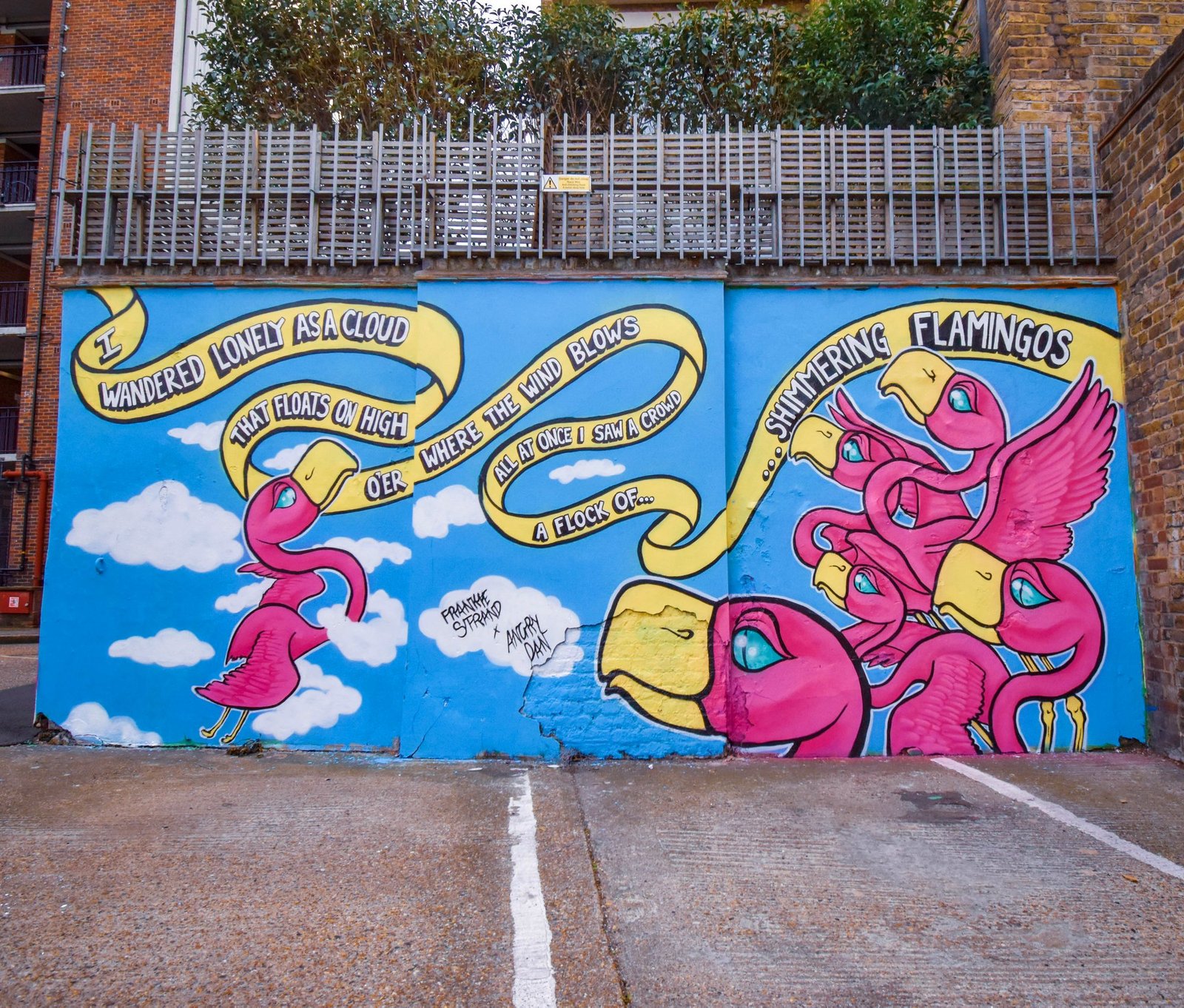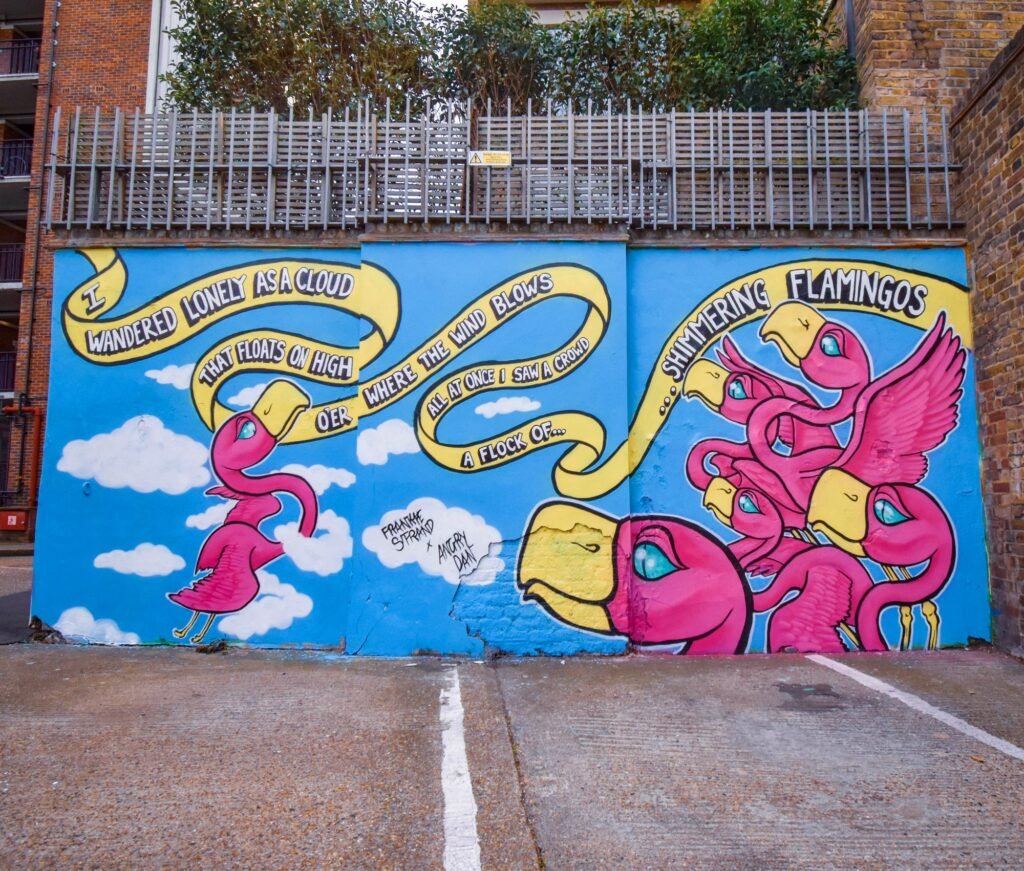 10. Amara Por Dios
Amara Por Dios' art frequently portrays vibrant goddesses influenced by her South American roots.
She is a Swedish artist but has lived and worked in London for 5 years.
11. Sweet Toof
This London-based artist is recognised for his vibrant street art, which includes his signature teeth surrounded by vibrant pink gums.
Sweet Toof made a name for himself as a street artist in the 1980s and 1990s, drawing inspiration from Mexican Day of the Dead street art.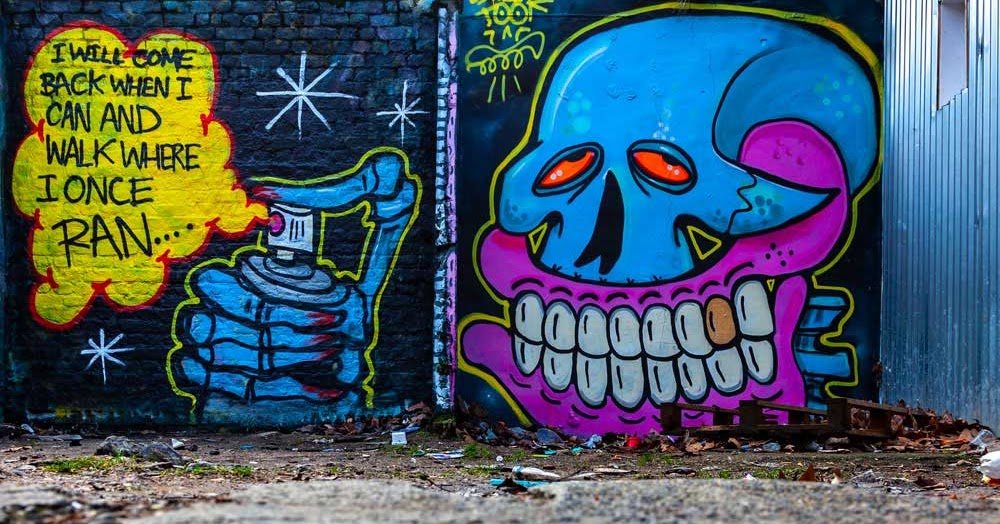 12. Bambi
This anonymous London street artist known for her harsh stencil & aerosol spray paint work goes by the moniker Bambi. When she initially began tagging in London, she used the nickname 'Bambino,' which she had as a youngster. Her street work can currently be found across Central London, as well as the London Boroughs of Islington and Camden.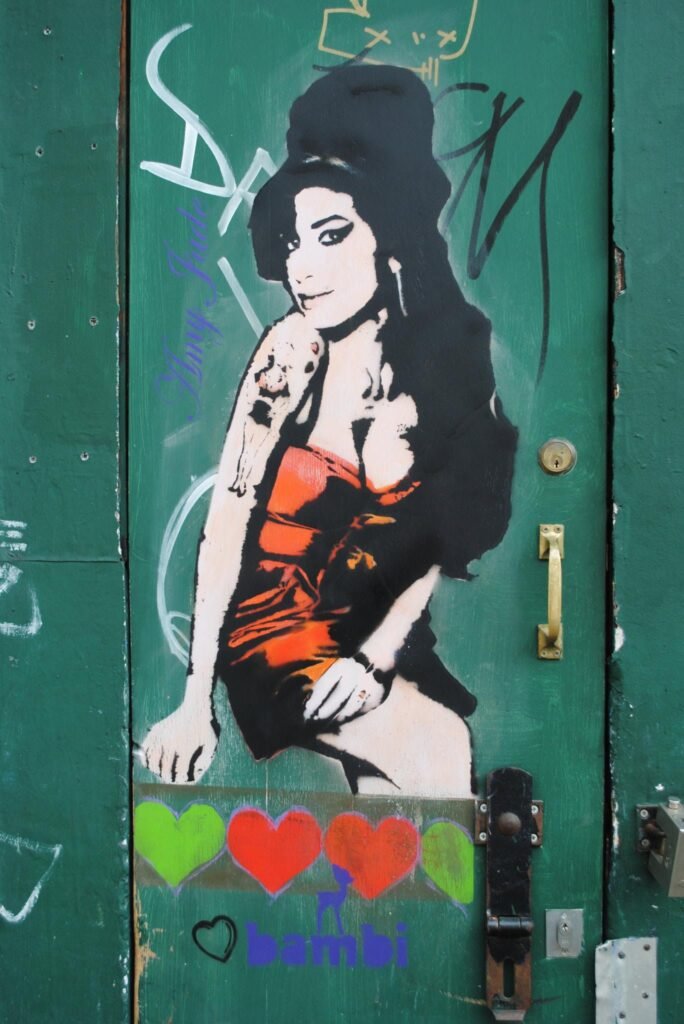 13. Lorreto
Loretto is a London-based graffiti artist who has been active for the past ten years and is thought to be from South London. In the previous eight years, he has gained media recognition after appearing in many publications.
14. Pure Evil
Charles Uzzell Edwards has become the street artist best known as Pure Evil somewhere between Sir Thomas More's death in 1535 and the year 2000. It's a strange ancestry that's given us fanged bunnies & Warhol-esque portraiture that's made its way throughout the world's streets and galleries.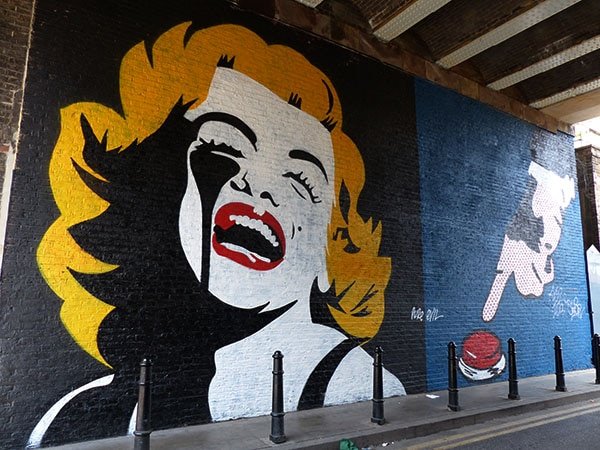 15. Ben Eine
Ben Eine, a London native, is one of the world's leading street painters and a pioneer in the discovery of graffiti letterforms. His vibrant street art approach is based on elaborate, vivid lettering. Years of tagging the streets of his hometown of London helped him establish his style.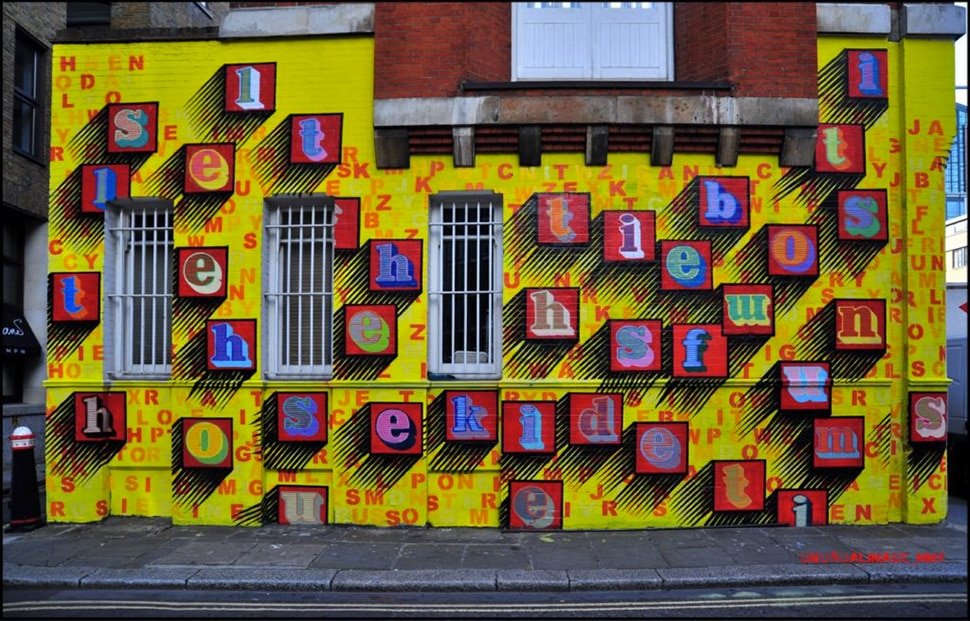 Spitalfields