Beginners Cake Decorating Every 2nd Saturday!
Decorate the most beautiful cupcakes, cakes or biscuits. A gift for you. A gift for someone you care.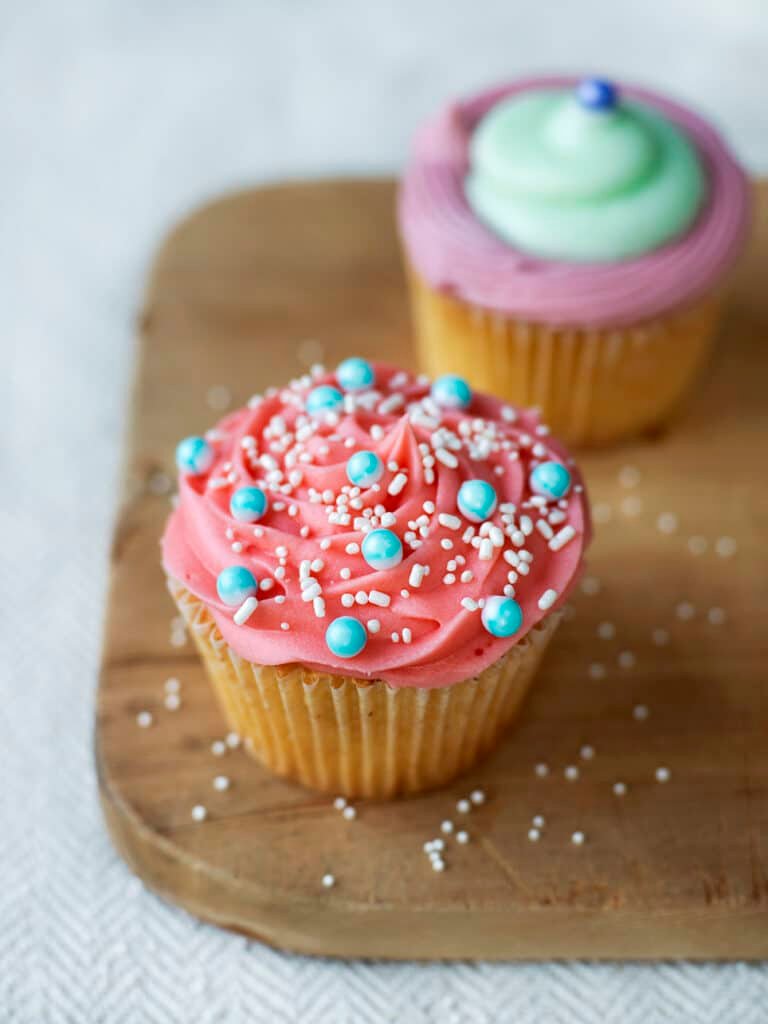 2hr Beginners Decorating
Amaze yourself with your new found skills!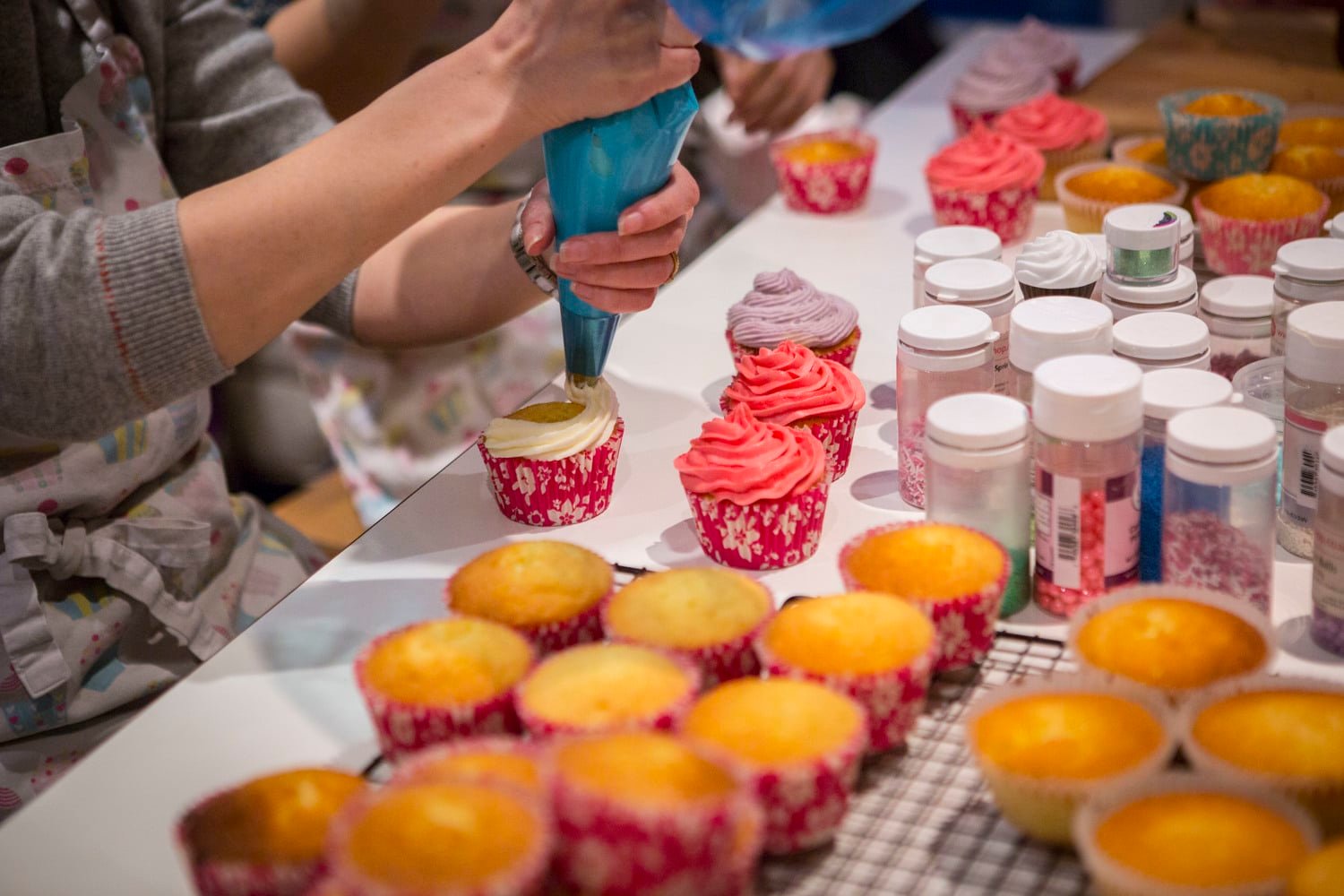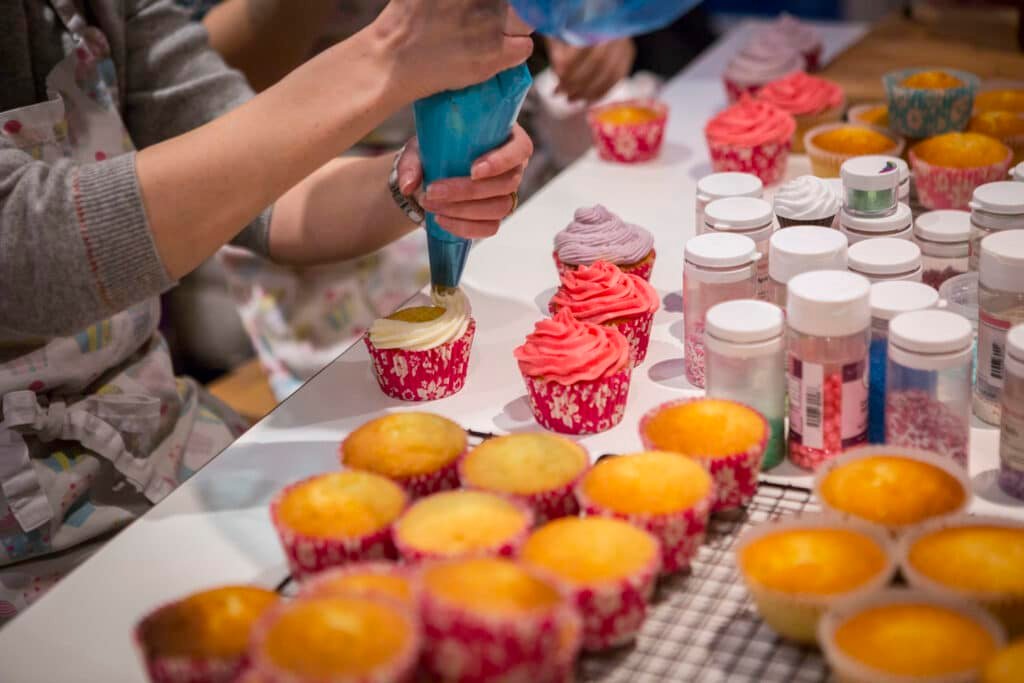 Beginners Cupcake Decorating Class: 2 hrs
What will you learn?
The RiGHT way to fill a piping bag
How to use the piping bag correctly
The perfect icing recipe
Piping a classic swirl
Piping a two tier swirl
Piping an iced gem effect
Piping a rose swirl
Huge selection of sprinkles & decorations
You will leave the class with 8 cupcakes!
Their expert host will guide you through the process from the most effective way to fill the piping bag to a number of different cupcake decorating styles. You will learn the four most useful basic icing techniques; 'classic swirl,' (*flat iced) 'rose swirl', 'iced gem' and 'two tier'.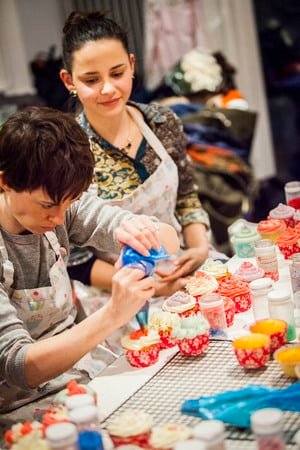 They provide a variety of different coloured icings for you to experiment with and a vast array of sprinkles, glitter and other fabulous decorations to transform your cupcake creations as if by magic.