ART NOW – Hannah Quinlan and Rosie Hastings opens at Tate Britain
ART NOW: HANNAH QUINLAN AND ROSIE HASTINGS: TULIPS
In September, Hannah Quinlan and Rosie Hastings will present Tulips, an exhibition of new fresco paintings and drawing at Tate Britain. Depicting imagined street scenes inspired by the fresco cycle in the Brancacci Chapel in Florence, as well as archival street photography, the new work explores power dynamics, social class, and authority in public spaces. This will be the latest in Tate Britain's ongoing Art Now series of free exhibitions showcasing emerging talent and highlighting the latest developments in contemporary British art.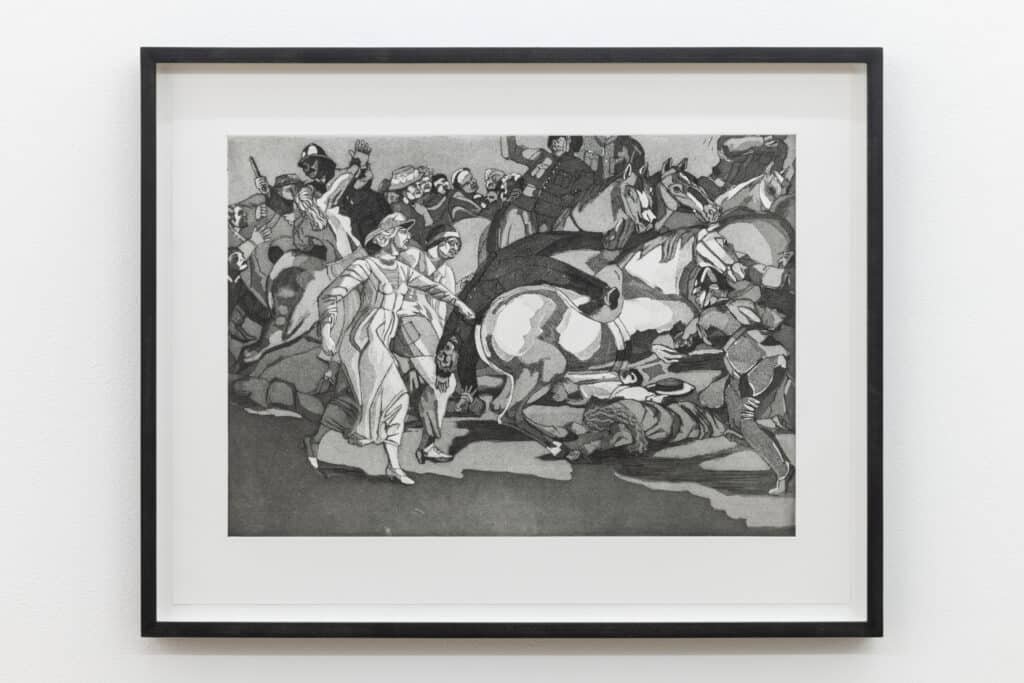 Hannah Quinlan and Rosie Hastings (b. 1991. Newcastle, London) are a London-based artist duo whose work encompasses painting, drawing, video, performance, and installation. Their work often looks to art history and archives to interpret social and political issues facing us today. 
For their exhibition at Tate Britain, Quinlan and Hastings have chosen to work with fresco, a highly specialist and traditional medium closely associated with the Italian Renaissance. Fresco is a technique of mural painting executed upon freshly laid lime plaster. Due to the time sensitive nature of this process, the painting is constructed in sections called giornata which mean 'a day's work'. The different stages for each day can usually be seen in a large fresco through a faint seam that separates one from the next. Traditionally, frescoes are mostly found on a monumental scale, often depicting symbolic and moralistic scenes from the Bible. The artists were particularly inspired by the frescoes in the Brancacci Chapel, by Italian Renaissance painters Masaccio, Masolino da Panicale and Filippino Lippi, who depicted saints raising the dead, healing the sick and aiding the poor. Quinlan and Hastings's compositions are instead constructed from found photography and collage, depicting scenes of exchange, conflict and camaraderie in public spaces like street corners, parks or gardens. Multiple sections of society such as drag queens, suited men, police officers and sex workers are juxtaposed together, to explore power in the urban environment.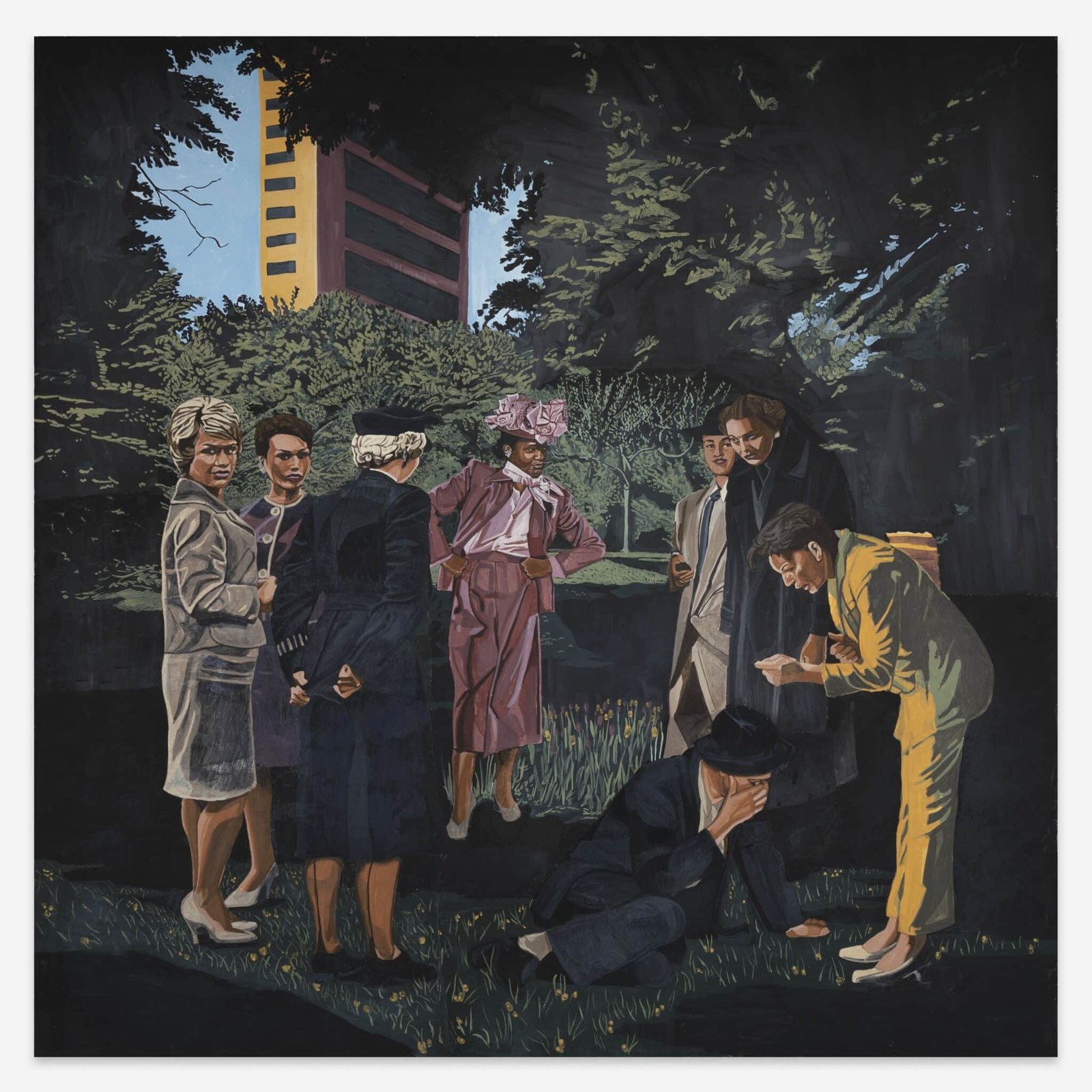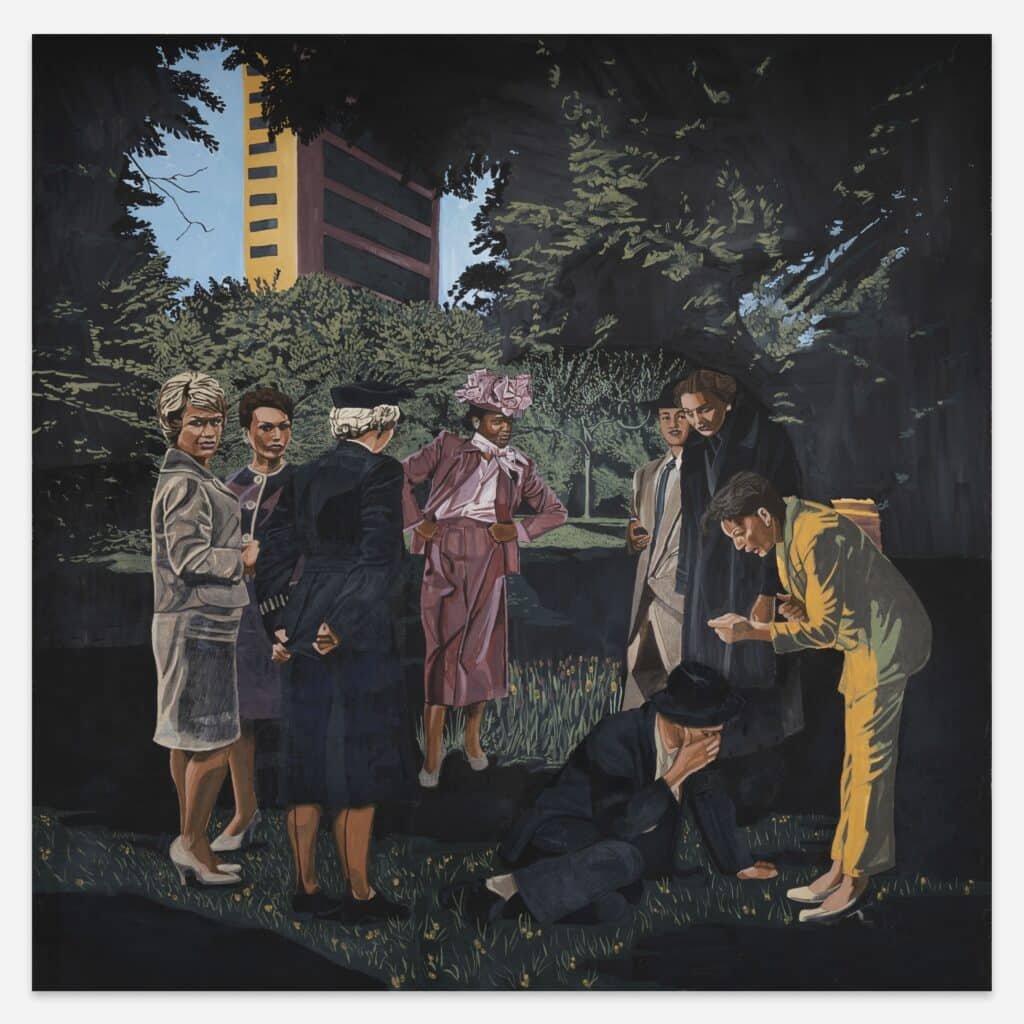 At the centre of the exhibition is a large graphite drawing of a battle within a rural landscape. The monochrome drawing depicts a sprawling scene, the background of which is an idyllic vista with well-tended fields and woodlands. The perspective in the drawing is altered so that the background suddenly meets the foreground where numerous mounted police in riot gear occupy the space. The drawing reflects on the UK's new Police, Crime, Sentencing and Courts Act 2022 and the impact of the expansion of police powers and the carceral system. Quinlan and Hastings's drawing is loosely inspired by Paolo Uccello's painting The Battle of San Romano c.1438-40, which hangs in the National Gallery. While the duo's drawing features mounted police, Uccello's painting depicts a battle scene between groups of soldiers shielded in armour.
Since the 1990s, Tate Britain's Art Now exhibitions have recognised talent at its outset and provided a launching platform for artists who have gone on to become established figures on the international art scene. The series has recently showcased the work of Shawanda Corbett, Danielle Dean, SERAFINE1369, Cooking Sections, and Sophia Al-Maria.
Art Now: Hannah Quinlan and Rosie Hastings: Tulips is curated by Amy Emmerson Martin, Assistant Curator, Contemporary British Art. Art Now is supported by the Art Now Supporters Circle and Tate Americas Foundation.