Top 5 Fun and Affordable Days Out With Friends
A limited budget? These suggestions for inexpensive activities in London can help your money go far.
1. Shakespeare Globe
Price from £5
a well-known theatre, educational facility, and historical landmark. It is situated in London, United Kingdom, close to the River Thames, and it is accessible 24/7 online.
What to watch
Julius Caesar
As Shakespeare's epic tragedy Julius Caesar assumes shockingly fresh relevance at the Globe Theatre and around the UK as part of Globe on Tour, we are forced to face our own political environment this summer. Conspiracy to kill, sly speech proclaimed in public, and a bitter struggle for Greatness. Rome's past has never been so familiar. There is only one course of action when Cassius and Brutus determine Rome's ruler Julius Caesar constitutes a political threat to their beloved nation.
I, Joan
I, Joan, a stirring new drama that reveals the unexpected hero behind the legend, will have its world premiere this summer at the Globe Theatre, sparking a call for bravery.
The fights among the males have resumed. a constant battle. A sudden and unexpected leader appears. Young, feminine, and on the verge of starting a revolution. It's Joan.
Feel the heat of the sun, the drenching rain, and the pulse of Joan's passion by joining Shakespeare's Globe in the wooden 'O'. As they rediscover Joan's narrative, they cordially welcome you to dance and clap alongside them.
2. Watch a comedy show at The West End Comedy Club
Price from £5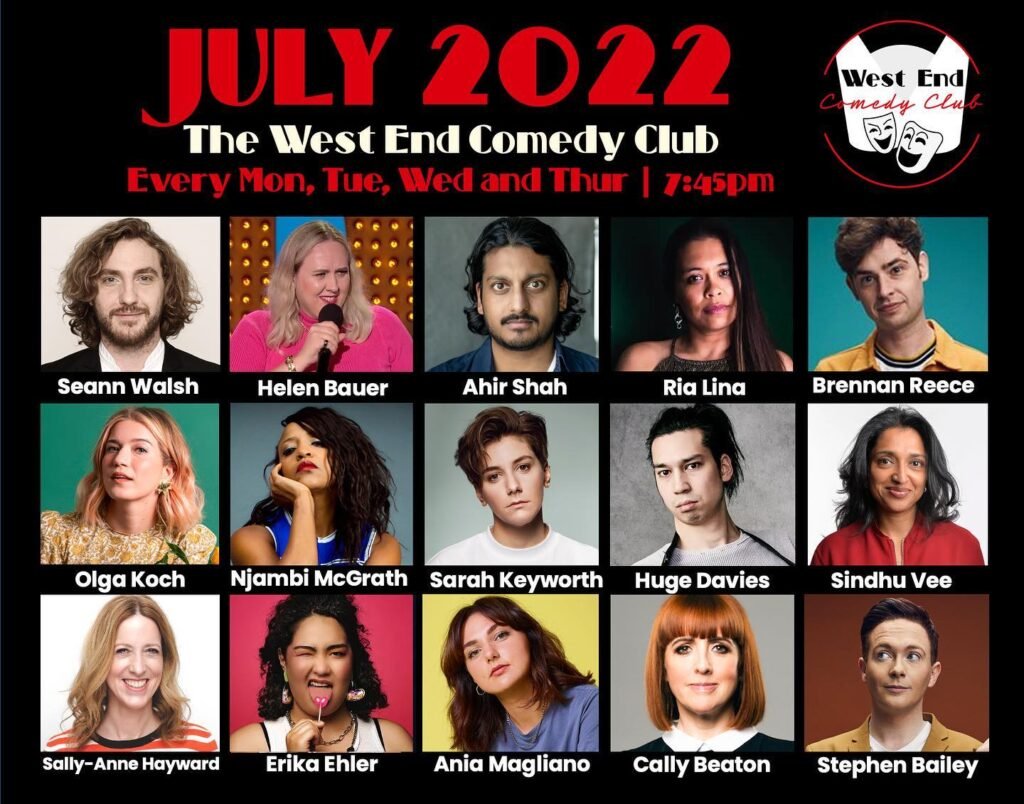 They bring you the greatest selection of TV and circuit comedians, including the funniest up-and-comers and seasoned veterans, every Monday, Tuesday, Wednesday, and Thursday evening. Any size of party, including workplace parties and first dates, is welcome at their club. For your upcoming fantastic night out, come on down!
To guarantee you watch a great performance every time, we book the top comedians from the UK and throughout the world. Three to four fantastic comedians and a compère make up every programme.
The venue's seating capacity of 70 people creates a cosy, exciting environment that is ideal for stand-up comedy.
3. Plonk Crazy Golf
Price from £5.50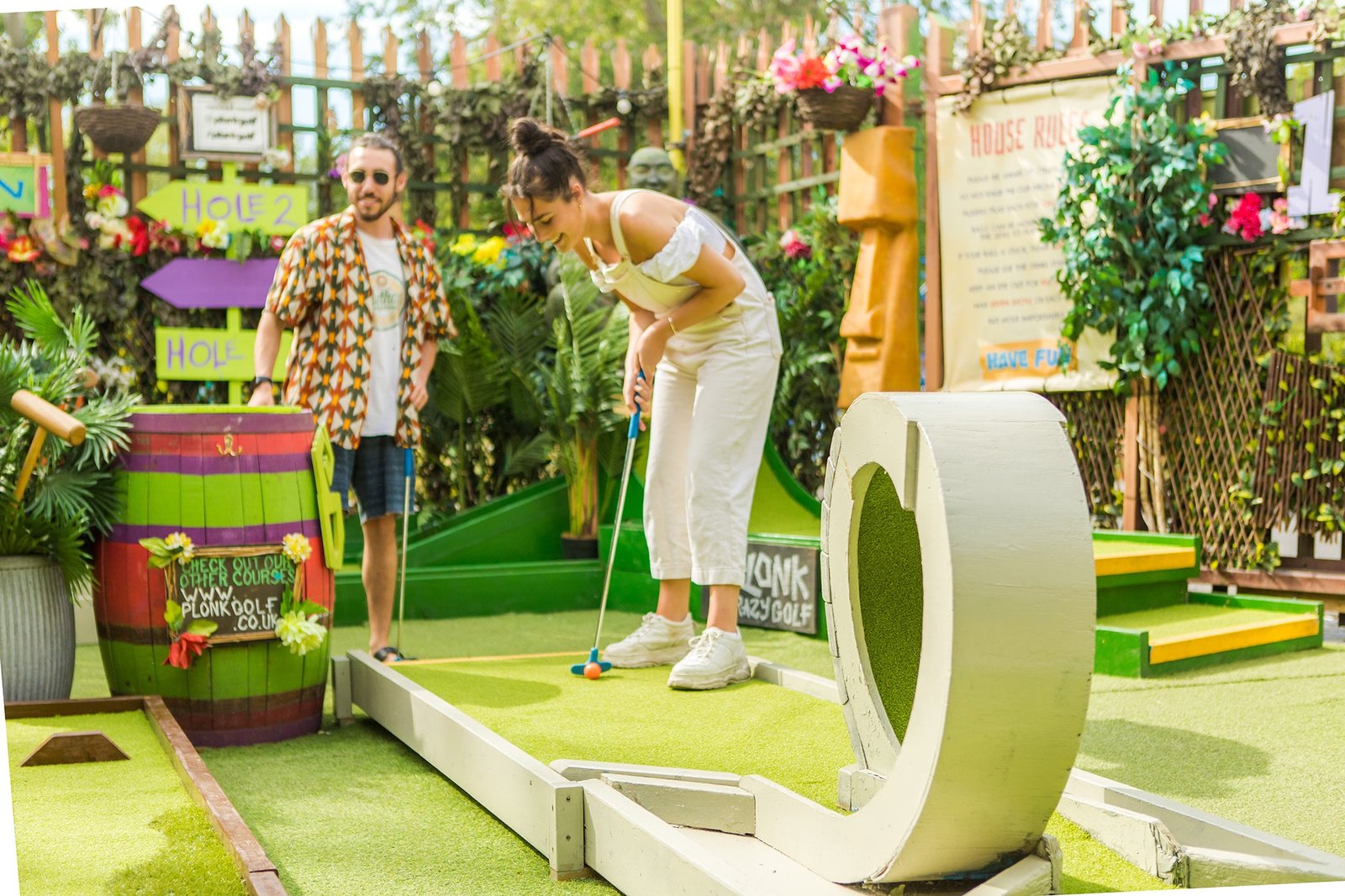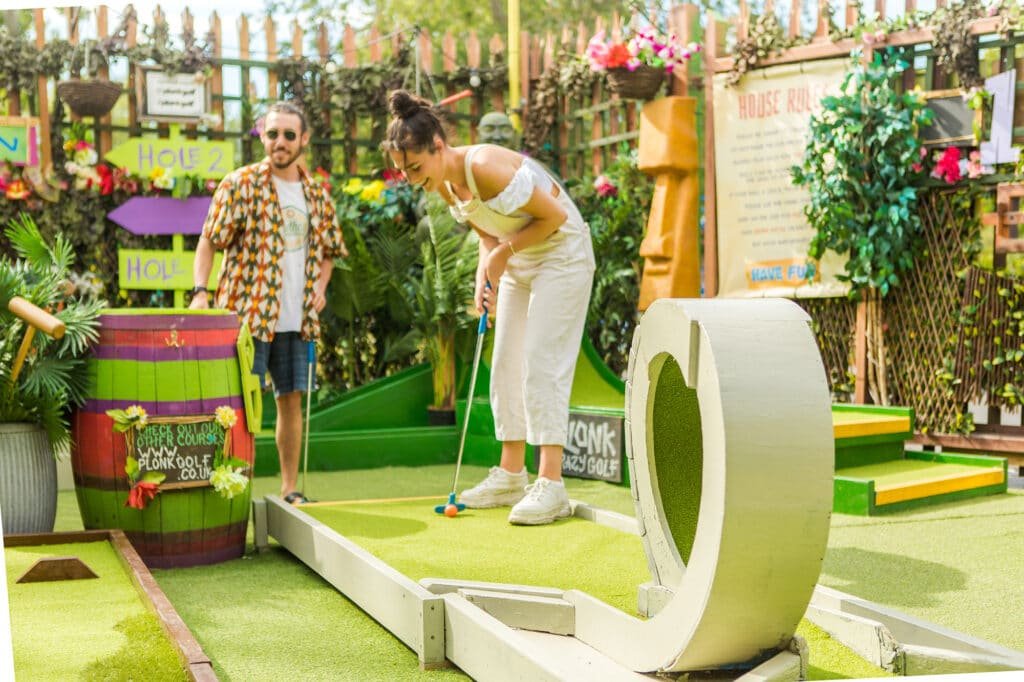 Discover the weirdest mini golf courses and hippest arcade and gaming bars in London at Plonk Crazy Golf.
Craft beers, drinks, games, and crazy golf are all available at their fun locations. Bring some rivalry among your buddies, and they'll handle the rest.
At their brand-new Borough Market course, putt your way through London's most famous landmarks while being entirely encircled by a 360-degree street art exhibition by some of the city's best graffiti artists.
4. Urban Missions
Price from £12
How To Play
Join a group and get Whatsapp. Make sure you have a phone that can receive Whatsapp messages and assemble your team of at least two players.
Start the quest. Your mission's booking will come with email instructions from The Agency. Follow these procedures to begin the mission on the day of your assignment after arriving at the mission start area.
Crack puzzles sent to your phone. Get hints and codes to decipher utilising your environment. To receive the next clue, reply to The Agency's message with the solution after solving a clue.
Get support from the Agency. You can ask for assistance if you need it. For every clue, there are two hints. Send the word "HELP" if you need a hint.
Fight the clock. There is a section in each of the missions when you will be pressed for time.
5. V & A
FREE!
With a permanent collection of more than 2.27 million items, the Victoria and Albert Museum in London is the greatest museum of applied, ornamental, and design in the world.
The museum offers some of the best resources for the study of architecture, furniture, fashion, textiles, photography, sculpture, painting, jewellery, glass, ceramics, book arts, Asian art and design, theatre, and performance. It also houses many of the UK's national collections.
What's on – Free events
Beguiling Beni: Safflower Red in Japanese Fashion
Safflower petals are used to make the Japanese dye "beni," which gives off red and an iridescent green colour. This exhibit demonstrates its numerous applications in the fashion industry, from Noritaka Tatehana's heelless shoes to fabrics, cosmetics, and ukiyo-e woodblock prints.
Sokari Douglas Camp at the V&A
Sokari Douglas Camp is a British-Nigerian artist whose work focuses on sociopolitical problems and the history of the African Diaspora. This impressive ensemble of sculptures confronts the effects of slavery, problems with power and gender, and the global warming threat.
Maurice Broomfield: Industrial Sublime
The industrial revolution's relics and new technology are shown in Maurice Broomfield's striking images of factories and their employees during a time of tremendous change.