Zebby The Zebra Shark Makes a Splash as He Joins The Sea Life London Family
Zebra Sharks are listed as an endangered species, with SEA LIFE supporting a global project to recover their numbers in their natural habitat
SEA LIFE London Aquarium has today welcomed its newest resident, Zebby the Zebra Shark, as he arrives at the famous South Bank attraction in time for May half-term.
After a period of time in quarantine where he adjusted to his new surroundings, Zebby – who measures approximately 2 metres long and weighs 41kg – is now calling SEA LIFE London Aquarium's Ocean Tank home, cohabiting with fellow aquatic species including Football the Pufferfish and Dougie and Boris, the attraction's Green Sea Turtles.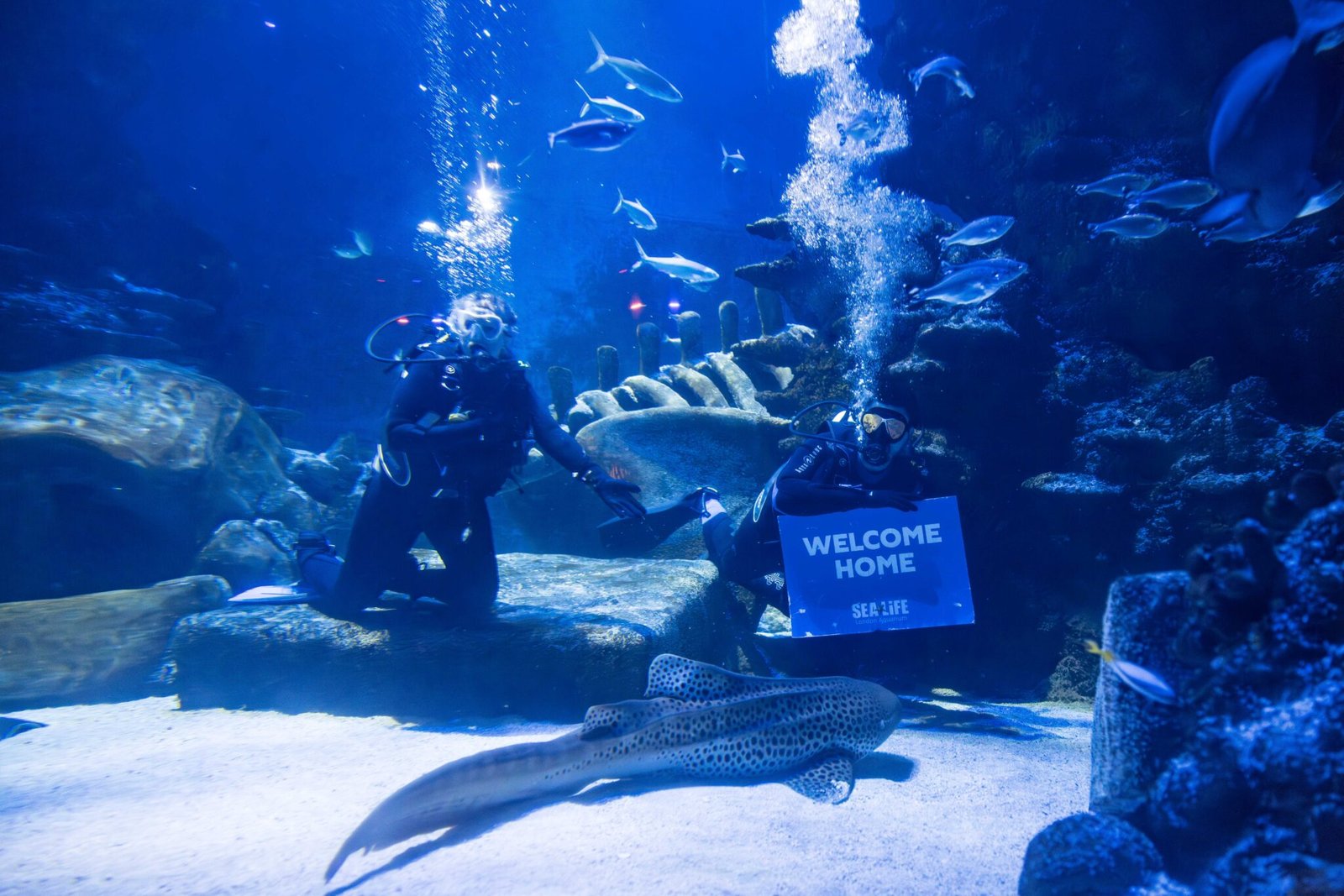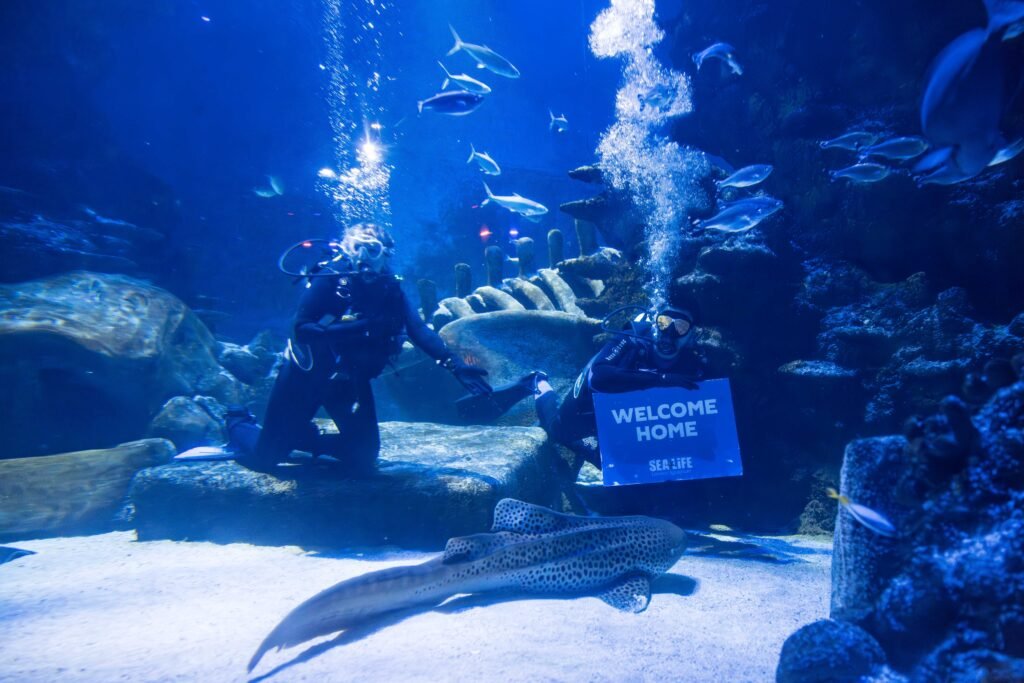 Zebby was previously at the Bournemouth Oceanarium but as he has grown SEA LIFE London Aquarium's larger habitat has become more suitable, with the aquarium's expert animal care team overseeing his welfare.
Despite their titles, Zebra Sharks only resemble their four-legged counterparts when they are young, as the black and white stripes change to spots reminiscent of a leopard when they mature. The pattern created by the spots is unique to each individual shark with experts likening the patterns on their bodies to human fingerprints.
Speaking of Zebby's arrival, Catherine Prichard, General Manager at SEA LIFE London Aquarium said: "We are thrilled to welcome Zebby the Zebra Shark to the London Aquarium, and really excited that our guests will be able to see and learn about a new species from this May half-term.
"We've been told that Zebby can be a little mischievous, but he's settled into SEA LIFE London Aquarium life really well and our team of expert aquarists are keeping a close eye on his welfare.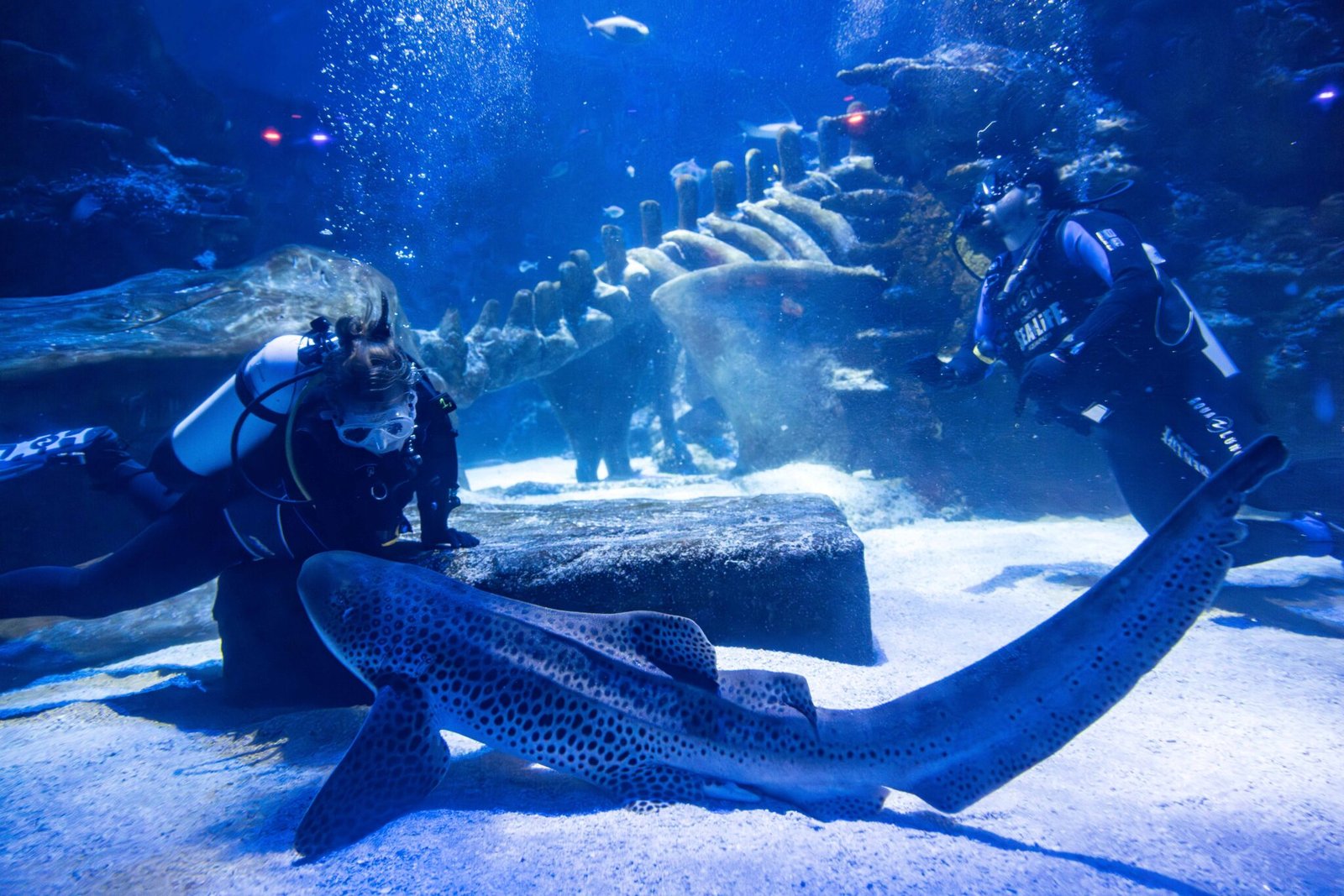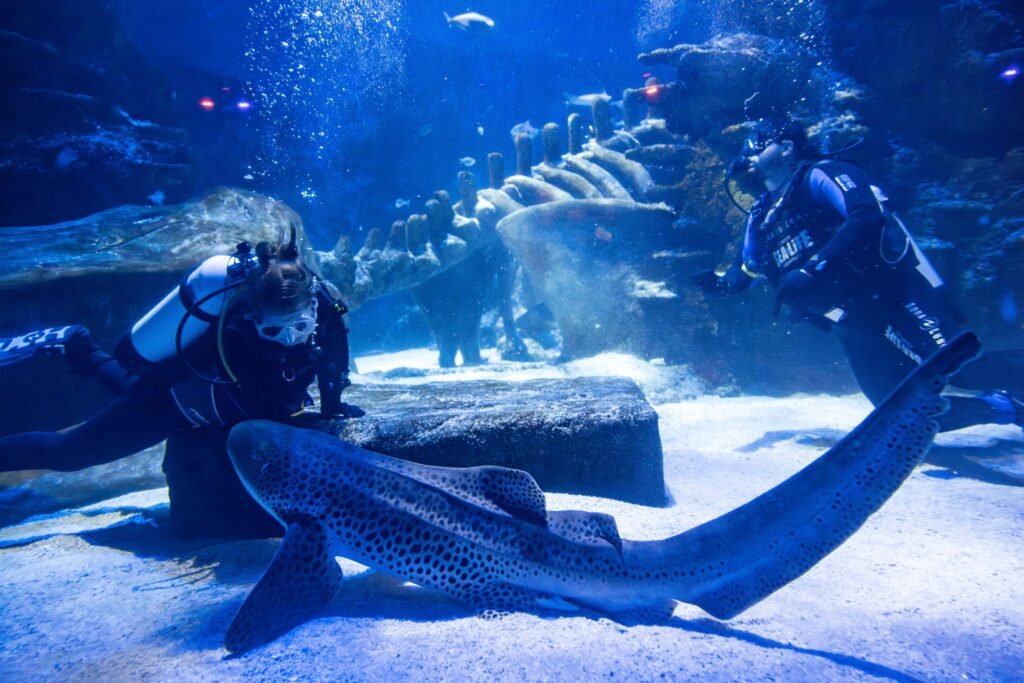 "We look forward to guests meeting Zebby and hope that visitors to the attraction this half term will enjoy spotting a new face in our famous Ocean Tank."
Zebra Sharks are listed by the IUCN Red List as endangered, with SEA LIFE working globally to support the StAR Project, led by international collective ReShark, which aims to recover their numbers in their natural habitat in Raja Ampat in West Papua, Indonesia.
As a project partner, our sister aquarium in Australia, SEA LIFE Sydney Aquarium, has contributed valuable breeding, egg and pup data, established shipping and handling techniques and provided viable eggs to the StAR hatcheries in Raja Ampat.
Due to the slow population growth rates of Zebra Sharks, marine conservation actions such as increased fishing regulations and marine protected areas have not been enough to secure their future, with aquarium-bred zebra sharks critical to re-establishing wild populations. 
SEA LIFE London Aquarium, situated on the South Bank, is open seven days a week. For the latest opening times, feeding times, prices and more, see http://www.visitsealife.com/london/