What's On Around London This December
The capital city transforms into a magical wonderland, offering a myriad of exciting activities for locals and visitors alike. From dazzling light displays to heartwarming traditions, there's something for everyone this December in London.
Winter Wonderland in Hyde Park
Kicking off the festive season, Hyde Park transforms into a Winter Wonderland, a dazzling spectacle of lights, rides, and festive markets. Take a spin on the ice rink, savour seasonal treats, and immerse yourself in the festive atmosphere.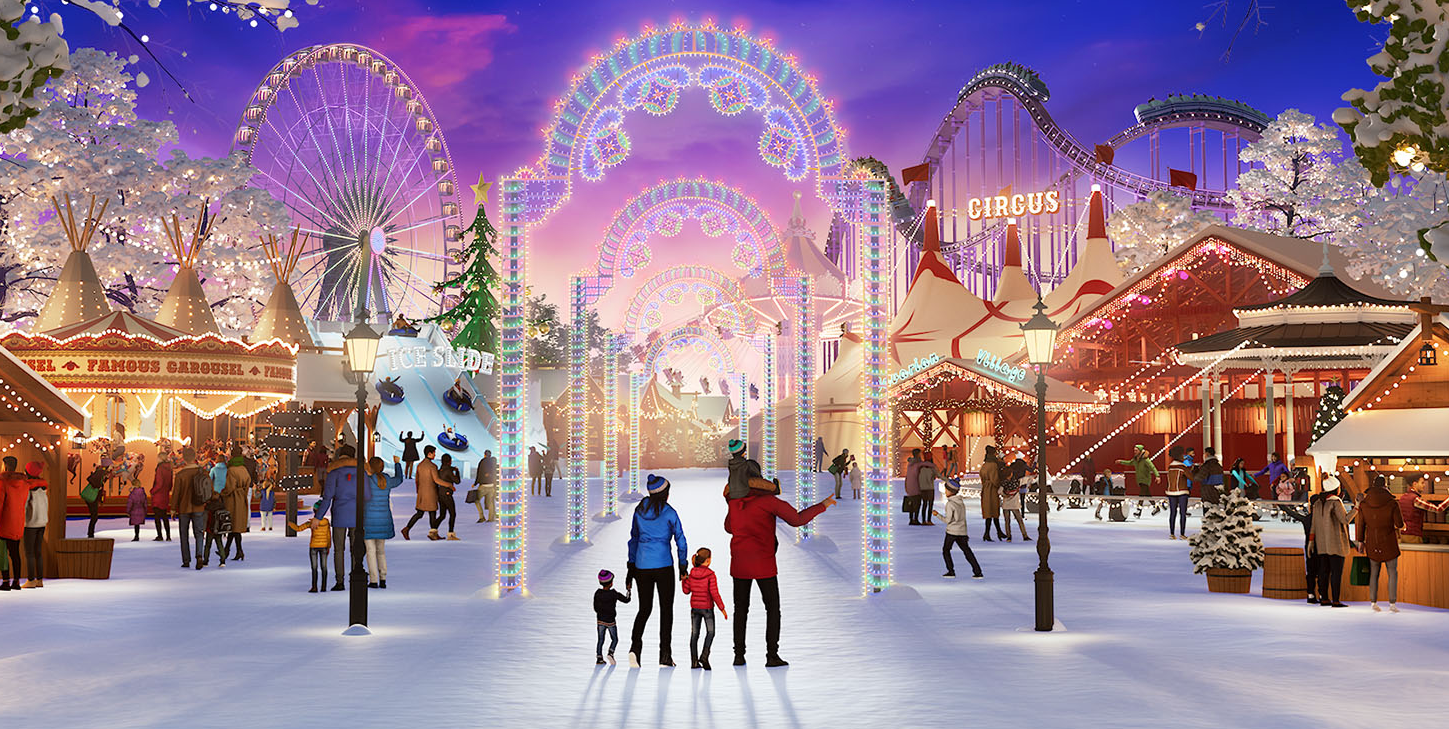 Things to do:
Ice Skating: Lace up your skates and glide across the ice at Winter Wonderland's picturesque ice rink. Framed by the park's natural beauty and surrounded by the festive lights, the ice rink offers a magical setting for both seasoned skaters and those trying it for the first time. The joyous laughter and the crisp winter air make this experience unforgettable.
Thrilling Rides and Attractions: For the thrill-seekers, Winter Wonderland boasts a plethora of rides and attractions. From traditional fairground rides to exhilarating roller coasters, there's an option for every level of excitement. The Giant Observation Wheel offers panoramic views of London's skyline, providing a unique perspective on the city.
Festive Markets: Wander through the charming Christmas markets within Winter Wonderland, where wooden chalets showcase a wide array of festive goods. From handcrafted ornaments and unique gifts to seasonal treats and mulled wine, the markets provide a delightful shopping experience amid the festive cheer.
Live Entertainment: Winter Wonderland is not just a feast for the eyes; it's also a stage for live entertainment. The MegaDome hosts a variety of performances, including circus acts, live music, and comedy shows. The festive soundtrack of carol singers and street performers adds to the joyful atmosphere, creating an immersive experience for visitors.
Santa Land: Little ones can explore Santa Land, a magical realm where they can meet Santa Claus himself, take a ride on child-friendly attractions, and partake in enchanting activities that capture the spirit of Christmas.
West End Shows
December is the perfect time to catch a world-class show in London's West End. From timeless classics to contemporary productions, theatres come alive with the magic of storytelling and performance.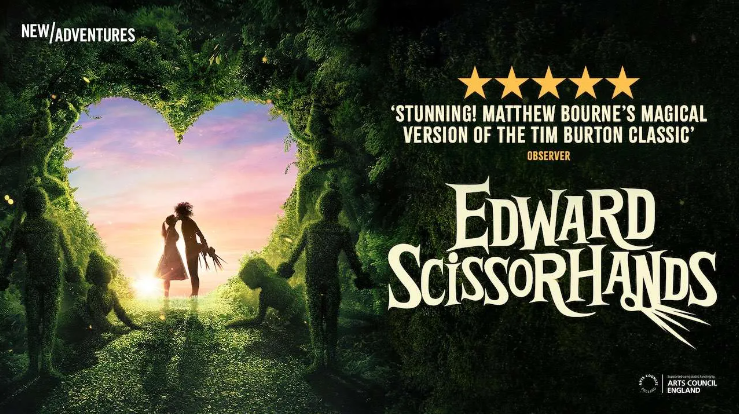 A Sherlock Carol
Marylebone Theatre. 24 November 2023 – 7 January 2024
The worlds of Charles Dickens and Sir Arthur Conan Doyle collide in the thrilling production, "A Sherlock Carol," set to return to the Marylebone Theatre this Christmas.
This captivating new play promises an exhilarating blend of mystery, suspense, and humour, making it an ideal festive season spectacle for audiences of all ages.
Nestled near the fictional home of Sherlock Holmes at 221B Baker Street, "A Sherlock Carol" enjoyed tremendous success in London last Christmas and earned a nomination for Best New Play at the Off-Broadway Alliance Awards in New York.
Headlining the cast is Ben Caplan, known for his role in "Call the Midwife," embodying the iconic detective Sherlock Holmes. Opposite Caplan is Kammy Darweish of "Life of Pi" fame, who takes on the role of the miserly Ebenezer Scrooge.
Prepare for an unforgettable journey as these two literary worlds intertwine, delivering a unique and entertaining experience that promises thrills, chills, and laughter. "A Sherlock Carol" is poised to once again captivate audiences with its clever fusion of classic tales, creating the perfect holiday show for those seeking a dose of mystery and merriment.
Edward Scissorhands
Sadler's Wells Theatre. 5 December 2023 – 20 January 2024
Prepare to be enchanted as Matthew Bourne's mesmerising dance interpretation of Tim Burton's beloved film tale, "Edward Scissorhands," graces the London stage this Christmas, marking its return after a hiatus of nine years.
Drawing inspiration from the iconic Tim Burton movie and set to the hauntingly beautiful music composed by Danny Elfman and Terry Davies, Matthew Bourne and his renowned company, New Adventures, bring back to life the witty and bittersweet narrative of an incomplete boy navigating a peculiar new world.
Following a string of sold-out performances across the globe, this opulent production is set to make a triumphant return to Sadler's Wells Theatre for a limited 7-week Christmas season, running from December 5, 2023, to January 20, 2024. Immerse yourself in the magic of this timeless story as Bourne's choreography and the evocative score transport you into the whimsical and poignant world of Edward Scissorhands once again.
Christmas at Kew Gardens
Venture into a world of botanical wonder at Kew Gardens, where a magical light trail winds its way through the gardens, illuminating the natural beauty in a breathtaking display of colour and light.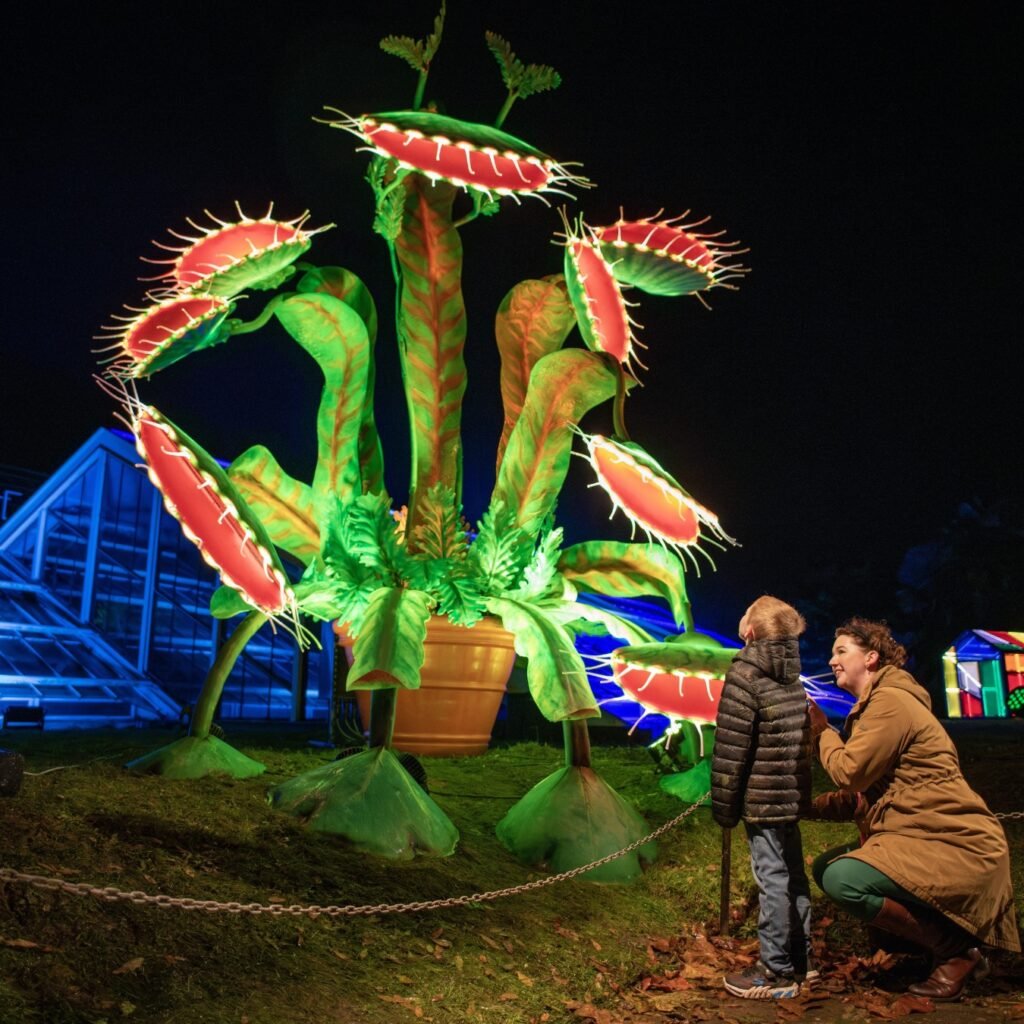 A must-attend event on the UK's festive calendar, Christmas at Kew presents an unparalleled opportunity to kick off the holiday season or usher in the New Year with joy and wonder.
Step into a botanical wonderland, where the air is infused with seasonal melodies and a symphony of twinkling lights creates a magical atmosphere.
Explore enchanting tunnels adorned with glittering lights, marvel at the reflections dancing on the lakeside, and witness trees aglow with jewel-like hues.
Take a moment for contemplation as you stand amidst mesmerising flickering flames in the fire garden, stroll beneath larger-than-life illuminations, and be sure not to miss the chance to catch a glimpse of Father Christmas along the way. Christmas at Kew promises an immersive experience filled with festive enchantment and captivating sights that will linger in your memories.
Ice Skating at Somerset House
Glide gracefully across the ice at Somerset House's iconic ice rink, surrounded by the stunning neoclassical architecture and the twinkling lights of the Christmas tree. It's a quintessential London winter experience.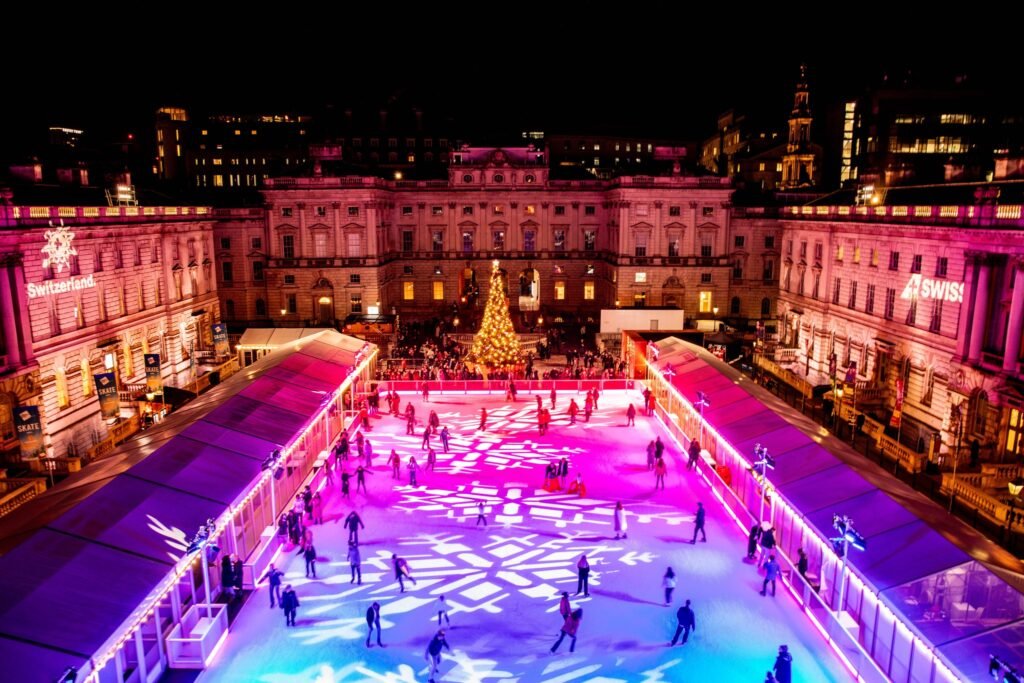 Secure your seats now! Dates: November 15, 2023, to January 14, 2024 For additional information, visit Experience an extraordinary skating venture at Somerset House this winter, right in the heart of the capital.
As a cherished tradition of London's winter season, the magnificent courtyard of Somerset House will undergo a festive transformation, embracing a distinctively Swiss winter ambience thanks to the collaboration with Switzerland Tourism.
Renowned as one of the city's favourite winter activities, Skate at Somerset House marks the beginning of the festive season, offering unparalleled skating opportunities, accompanied by contemporary music and delectable food and drinks. Whether you're interested in skating lessons with Skate School or prefer the laid-back vibes of their Chilled Out sessions, or even the electrifying beats from trailblazing DJs on the rink-side decks, there's something for everyone to revel in. Don't miss out on this unforgettable winter experience!
Peter Pan on Ice at Alexandra Palace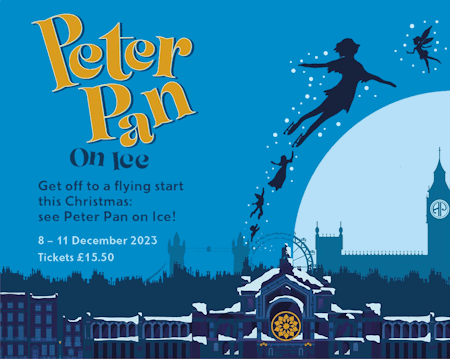 Embark on a festive adventure this Christmas by securing your seats for the enchanting performance of Peter Pan on Ice!
This annual spectacular promises to transport you to the magical realm of Neverland, introducing all your beloved characters from J.M. Barrie's cherished classic.
Their creative team has meticulously adapted the story, placing imagination and make-believe at its core. Brace yourself for a mesmerizing display of skilful skating, captivating aerial stunts, and an abundance of pixie dust that will leave you dazzled.
The cast showcases a diverse array of homegrown talents spanning all ages, complemented by the expertise of West End Theatre professionals. Don't miss your chance to witness this holiday extravaganza that promises to infuse the Christmas season with the spirit of wonder and joy.