What's coming up at AL Theatres
The thrill, the immediacy, the unmistakable energy between audience and performer. That's what Andrew Lloyd Webber theatre's hold at the key of their heart, experience it for yourself after you've selected a show to see from this list.
Adelphi Theatre
Back to the Future: The Musical
Welcome to Hill Valley! Take an electrifying ride back in time as the 1985 blockbuster film and pop culture phenomenon arrives in London's West End as a groundbreaking new musical adventure!
When Marty McFly finds himself transported back to 1955 in a time machine built by the eccentric scientist Doc Brown, he accidentally changes the course of history. Now he's in a race against time to fix the present, escape the past and send himself… back to the future.
Adapting this iconic story for the stage are the movie's creators Bob Gale (Back to the Future trilogy) and Robert Zemeckis (Forrest Gump). The production features original music by multi-Grammy winners Alan Silvestri (Avengers: Endgame) and Glen Ballard (Michael Jackson's Man in the Mirror), alongside hit songs from the movie including The Power of Love, Johnny B. Goode, Earth Angel and Back in Time.
Seven Drunken Nights
Tuesday 12 April 2022
Direct from the West End and having sold out venues worldwide, Seven Drunken Nights – The Story of the Dubliners returns to theatres in 2022 with a brand new production for its incredible 5th Anniversary tour.
In partnership with Tourism Ireland and in association with legendary Irish pub O'Donoghue's, Seven Drunken Nights tells the story of a career spanning 50 years and invokes the spirit of Ronnie Drew, Luke Kelly, Barney McKenna, John Sheahan, Ciaran Bourke and Jim McCann.
John Barrowman – I am What I am
Tuesday 24 May 2022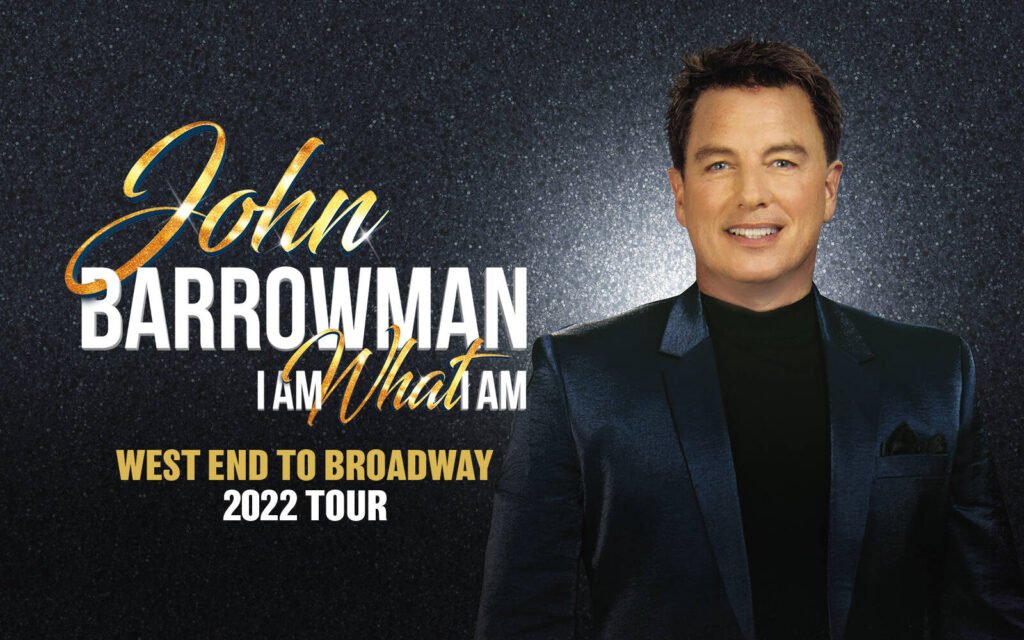 John Barrowman is the epitome of showbusiness! He is a whirlwind of talent, the ultimate crossover artist; he can sing, dance, act, present and on occasion he judges. He has mapped out a very successful career on both sides of the Atlantic.
I Am What I Am – West End to Broadway is a celebration of career highlights but also a magical journey through the very best of musical theatre.
Cambridge Theatre
Matilda: The Musical
Matilda The Musical is the multi-award winning musical from the Royal Shakespeare Company, inspired by the beloved book by the incomparable Roald Dahl.
With book by Dennis Kelly and original songs by Tim Minchin, this is the story of an extraordinary little girl who, armed with a vivid imagination and a sharp mind, dares to take a stand and change her own destiny.
Winner of seven Olivier Awards and over 90 international awards, including 23 for Best Musical, Matilda continues to delight audiences at London's Cambridge Theatre.
Claudia Winkleman: Behind the Fringe
Monday 9 May 2022
Right, what is Behind the Fringe? Well, it's more of an 'evening with' than anything else. Some chatter at the beginning – boots; eye-liner; the wonder of melted cheese; why holidays are awful; the importance of a man who doesn't believe in star signs, and why people who name their cars should be avoided. I know. Sounds absolutely horrendous. On the upside there will be a mass live fringe trim on stage.
Act two is all about you, the audience. Think large velvet chair (I cannot confirm it will be vel-vet) and me interviewing anyone who ticked a box on arrival. Potential for matchmaking, fact checking and soul searching before a big sing song (Frozen's Let It Go probably) and then we head for home.
TEDx Soho
Monday 30 May 2022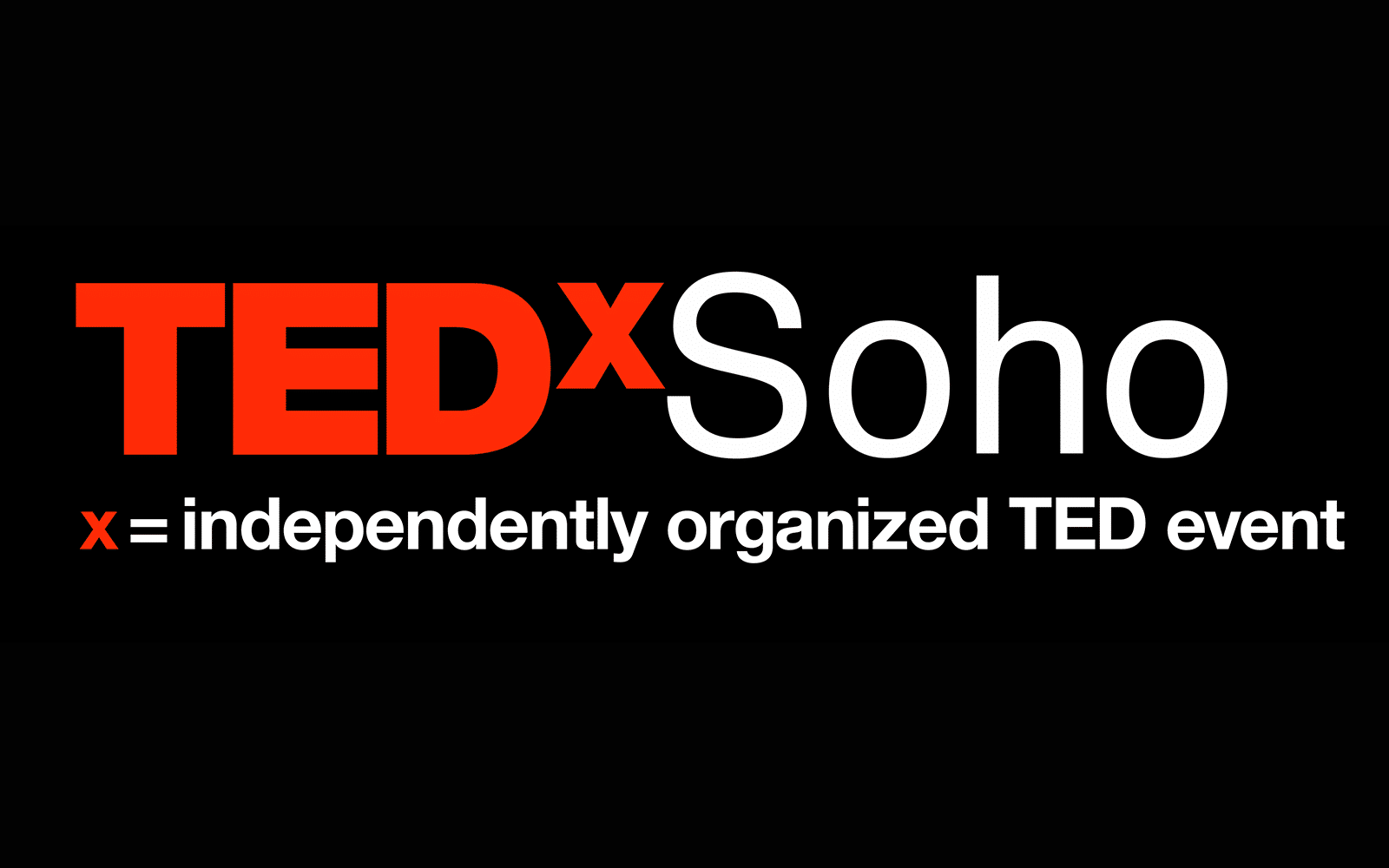 This year, TEDx Soho will celebrate the people and organisations who dare to dream AND have the strength, skill and resolve to take action, beat a new path and make 'better' a reality.
Danny Robins will be hosting the event which runs from 10am until 5pm. Robins is the creator of the World #1 Drama Podcast, The Battersea Poltergeist, and his play 2:22, was recently nominated for Best New Play at the Olivier awards.
Gillian Layne Theatre
Cinderella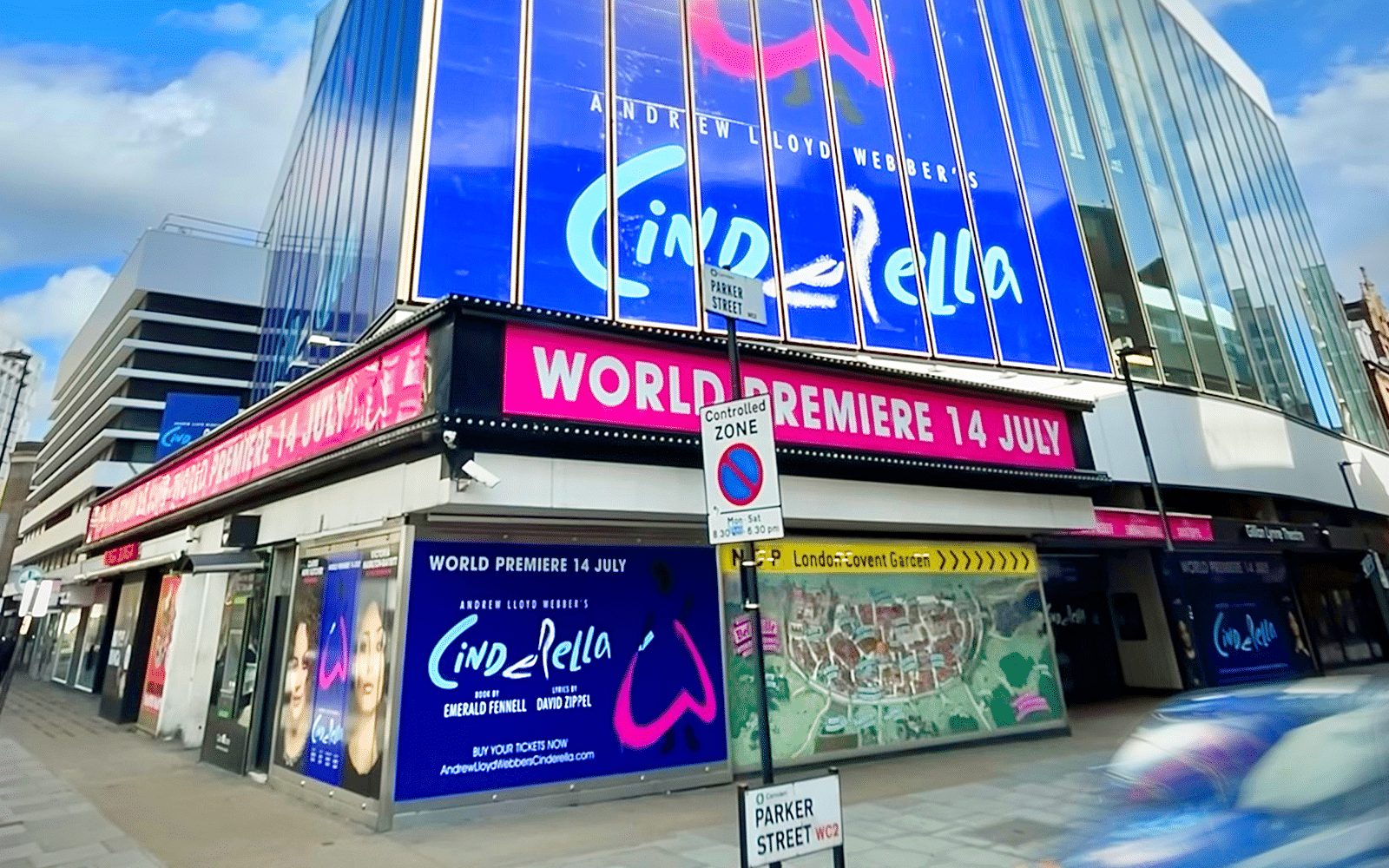 Andrew Lloyd Webber's Cinderella, is a new romantic musical comedy featuring an original story and book by 2021 OSCAR winner Emerald Fennell (Promising Young Woman) and lyrics by Tony & Olivier award winner David Zippel (City of Angels). Laurence Connor (Joseph and the Amazing Technicolor Dreamcoat, School of Rock) directs with choreography by JoAnn M. Hunter.
Welcome to Belleville! The most aggressively picturesque town in the history of the world, populated exclusively with gorgeous townsfolk who stop at nothing to achieve perfection. Belleville is fairy tale come to life: a place where you can't move without falling over a wishing well or a quivering milkmaid. Maintaining this façade is a full time job, and one that is taken very seriously indeed.
The only person steadfastly refusing to live in the fairy tale is Cinderella, loud-mouthed, dripping with disdain, and more likely to roast Hansel and Gretel for dinner than play the demure and downtrodden maid, Cinderella is desperate to escape. But underneath it all, the loneliness that comes with being the town pariah is wearing on her.
It doesn't help that her only friend, Prince Sebastian, has suddenly become the heir to the throne after the mysterious disappearance of his elder brother: sex god and charisma machine, Prince Charming. Suddenly thrust into the spotlight, the formerly shy and somewhat-less-sex-goddish Sebastian seems to be quickly growing into his brother's enormous britches, and out of his friendship with Cinderella. But this change of circumstances also introduces something else to the relationship, a new spark which neither of them quite know what to do with. Could it be that these two old friends mean more to one another than they are willing to let on?
After a devastating PR disaster for Belleville, and with the threat of the guillotine glinting on the horizon, the Queen decides that the only thing to save the town (and her pretty neck) is a Royal Wedding: something colourful and distracting so the peasants don't get too revolution-y.
All looks lost for the blossoming romance, until Cinderella meets The Godmother, who can fix any problem with a little incision and a couple of broken ribs. Maybe the answer lies where Cinderella has been refusing to look: in becoming the identikit beauty that everyone has always told her to be.
Her Majesty's Theatre
The Phantom of the Opera
Far beneath the majesty and splendour of the Paris Opera House, hides the Phantom in a shadowy existence. Shamed by his physical appearance and feared by all, the love he holds for his beautiful protégée Christine Daaé is so strong that even her heart cannot resist.
Andrew Lloyd Webber's mesmerising score along with jaw-dropping scenery and breathtaking special effects, magically combine to bring this tragic love story to life.
The musical first opened at Her Majesty's Theatre on Thursday 9 October 1986 with Michael Crawford and Sarah Brightman in the leading roles. Since then Phantom of the Opera has gone on to become one of the highest-grossing musicals of all time, winning 70 major theatre awards and been seen by over 140 million people worldwide.
Monia Belluci: Maria Callas "Letters and Memoirs"
Sunday 24 April 2022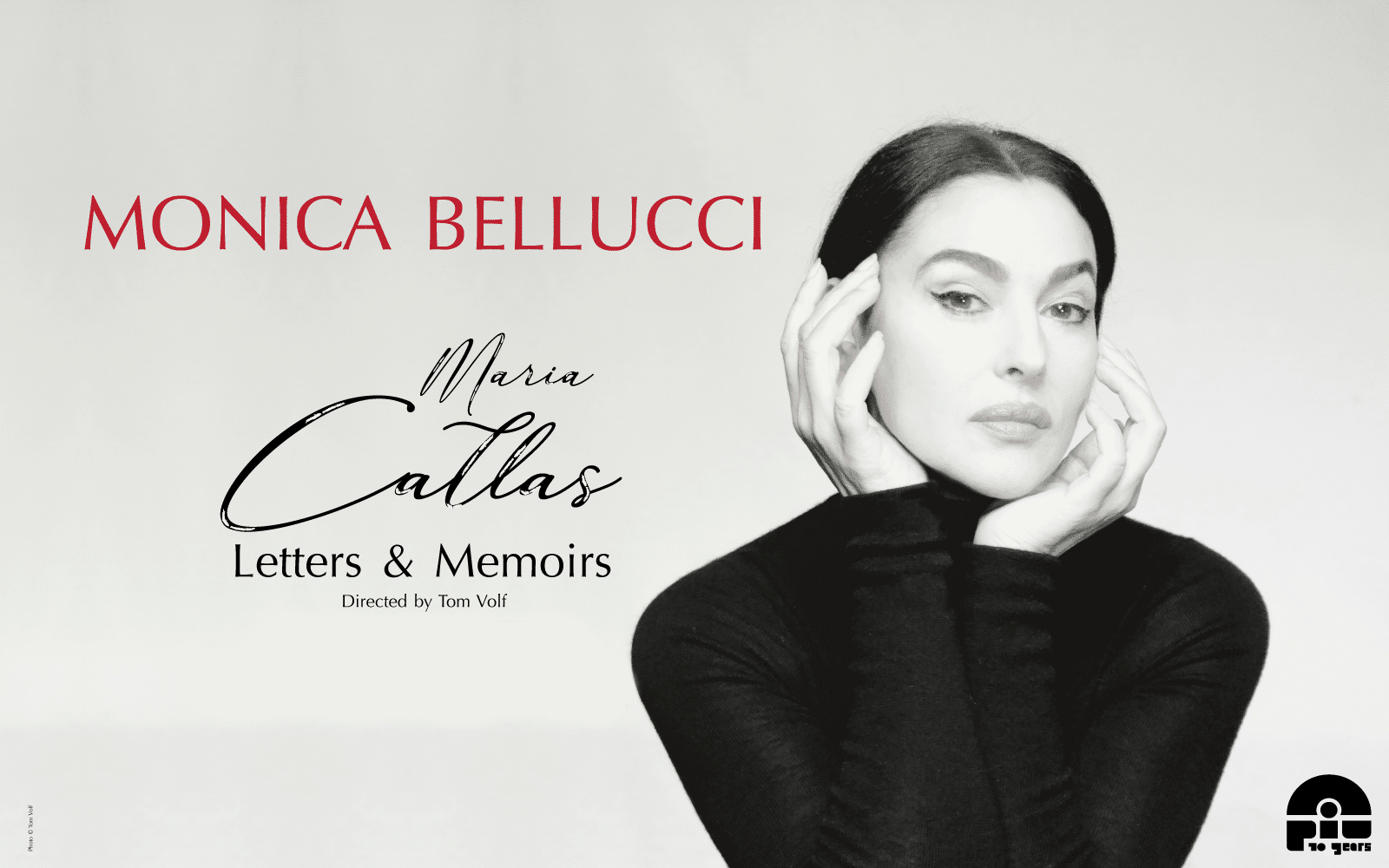 World-renowned actress Monica Bellucci will make her debut with Maria Callas "Letters & Memoirs" at Her Majesty's Theatre.
To celebrate the publication by Albin Michel of the book Maria Callas Lettres & Mémoires, Monica Bellucci started performing on stage for the first time at Studio Marigny for a series of exceptional readings, at the end of 2019. From Maria Callas's modest childhood in New York to the war years in Athens, from her discreet beginnings at the Opera to the pinnacle of a planetary career marred by scandals and personal tribulations, from an idealized love for her husband to her inflamed passion for Onassis, this unique story reveals, for the first time, the real story behind the legend.
John Owen-Jones
Sunday 18 September 2022
Experience the award winning West End and Broadway star John Owen-Jones this autumn as he performs a series of very special shows.
The Les Misérables and The Phantom Of The Opera star will take to the stage for an intimate performance celebrating the songs from his career mixing personal favourites, new and old, alongside some of his most well-known performances from Phantom of the Opera and Les Misérables. Expect to hear classics including Bring Him Home (Les Misérables), Music of the Night (The Phantom Of The Opera), Anthem (Chess), Evermore (Beauty And The Beast) and many more.
The London Palladium
Katherine Ryan: Missus
Thursday 31 March 2022 – Saturday 7 May 2022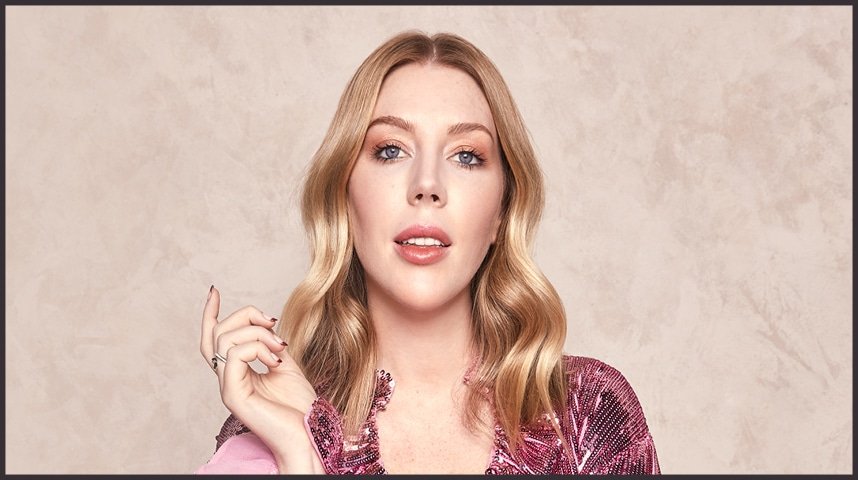 Creator and Star of Netflix smash hit The Duchess (along with two global Netflix comedy specials: In Trouble and Glitter Room) comedian and TV's Katherine Ryan makes a hugely welcome return to the stage with her brand-new live show, Missus. Having previously denounced partnership, Katherine has since married her first love, accidentally. A lot has changed for everyone and we can look forward to hearing Katherine Ryan's hilarious new perspectives on life, love, and what it means to be Missus.
10CC – The Ultimate Greatest Hits Tour
Sunday 3 April 2022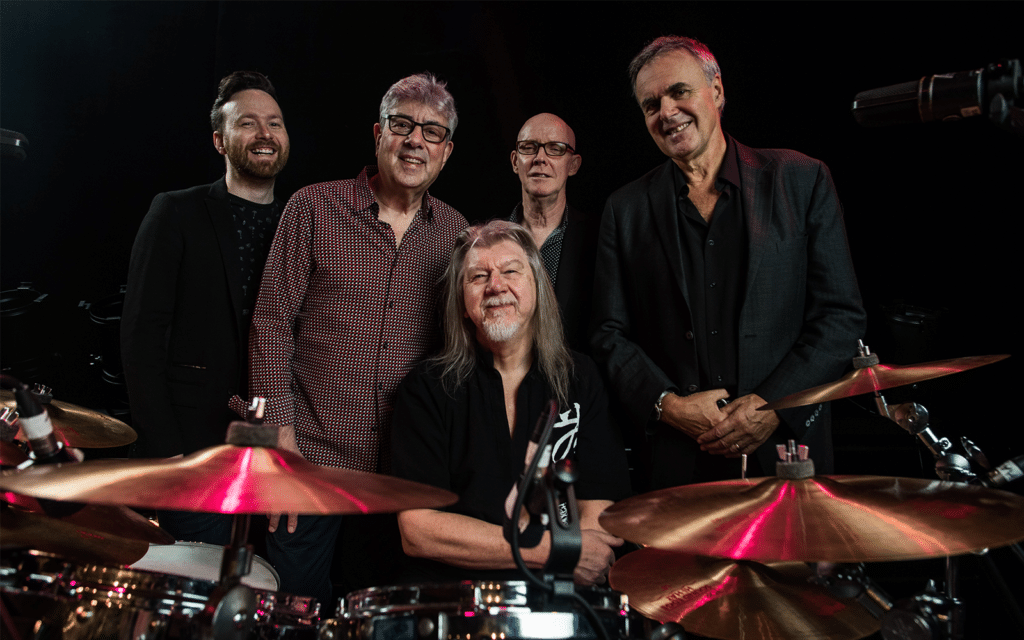 The Ultimate Greatest Hits Tour celebrates the hits which have seen 10cc recognised as one of the most inventive and influential bands in popular music.
Led by co-founder Graham Gouldman, 10cc are heralded in equal measure for their ability to craft ingenious songs that also resonated commercially.
The icons of art-rock achieved eleven Top 10 hits, and over 15 million albums sold in the UK alone, with three No 1 singles – Rubber Bullets, Dreadlock Holiday and the ubiquitous I'm Not In Love.
George Ezra
Tuesday 12 April 2022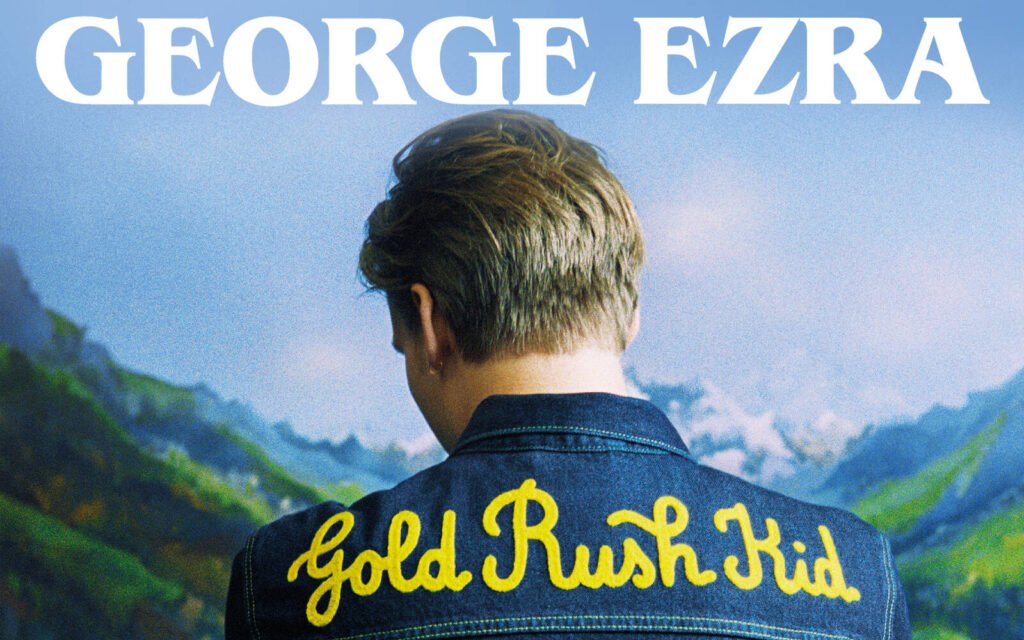 These shows are rescheduled from Wednesday the 2nd of March. Below is a message from the artist…
George says, "Hello! As you can see, I'm pretty under the weather right now with chicken pox so I'm sorry to announce that I'm going to need to move my upcoming shows in Manchester, Edinburgh & London. I hope you'll be able to join me for the new dates! I can't wait to be back on stage. Look after yourselves, G x"
Sting
Friday 15 April 2022 – Thursday 21 April 2022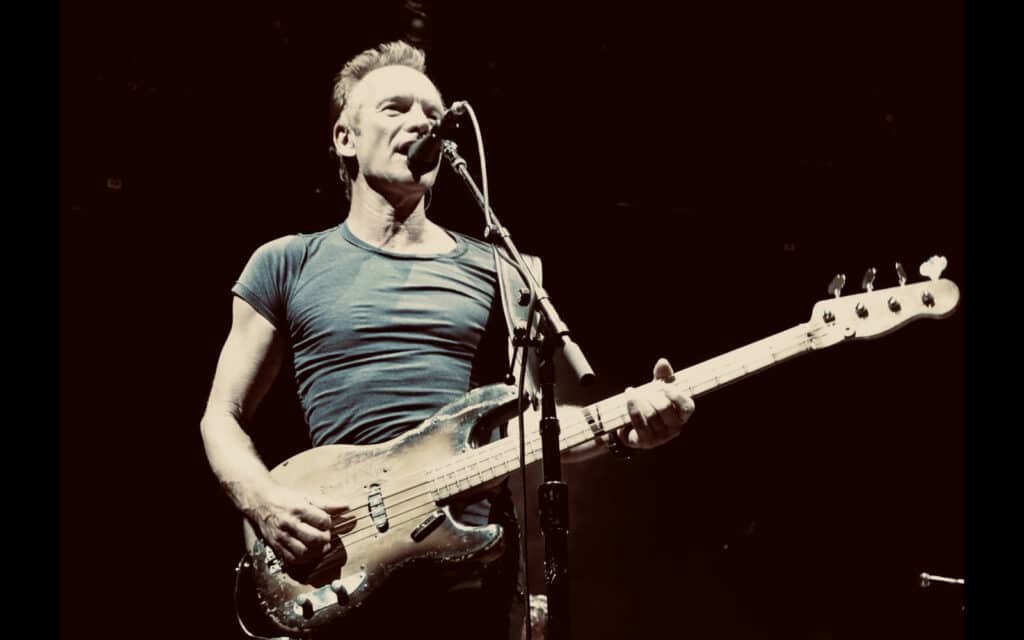 Sting: My Songs will come to London for an exclusive run of limited shows at The London Palladium for his only UK shows scheduled of the year. An artist renowned for performing in stadiums and arenas across the world, this series of concerts offers a rare opportunity to see the revered star in an intimate and celebrated venue.
Trixie Mattel
Tuesday 10 May 2022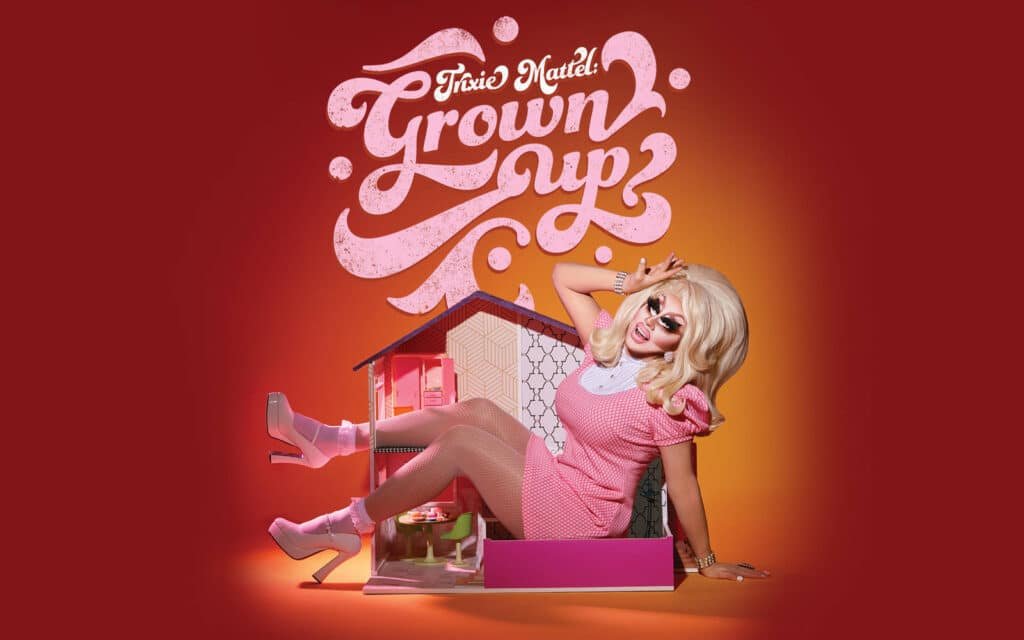 Trixie Mattel brings her brand new one woman show to The London Palladium!
Trixie Mattel is not only a major pop culture figure but a stand up comedian and musician with talents that defy classification. Trixie's coming to the UK with an exciting electro-folk reinvention. Expect to feel that you've landed in a PeeWee Herman video, with some surf rock and a love for 60s country music. She's listening to a lot of Fountains Of Wayne and Apples In Stereo, collecting mod Barbie dolls and watching Brady Brunch reruns!
The Good The Bad The Ugly
Friday 27 May 2022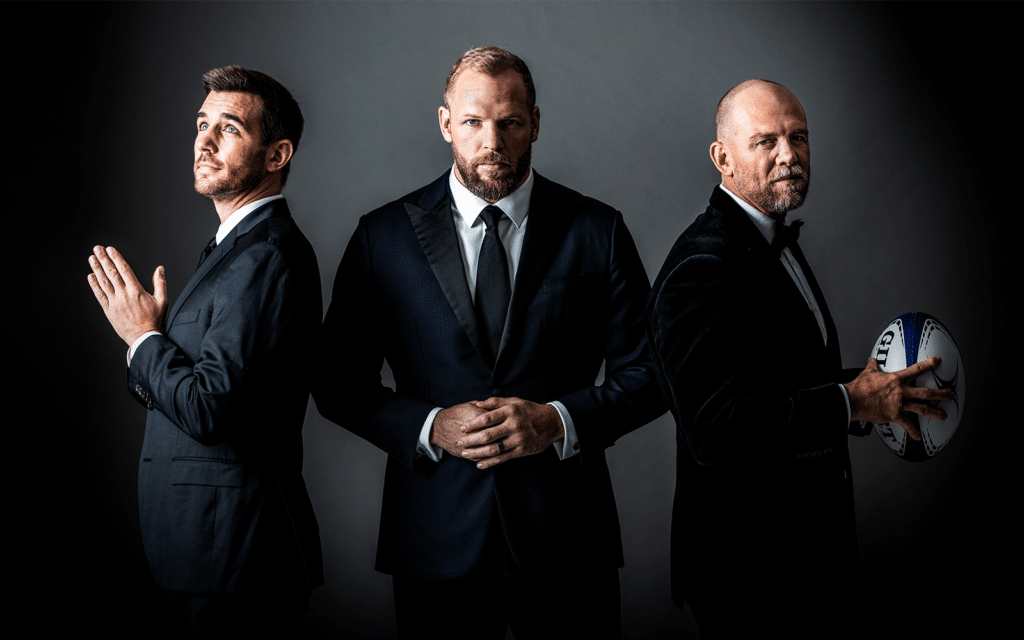 Rugby fans, it's time to get lined up as England heroes James Haskell and Mike Tindall take to the road with the world's most popular rugby podcast – The Good, The Bad And The Rugby.
The live tour is the first ever outing for the hit podcast which, since launching in summer 2020, has grown to become the UK's top sporting podcast, with more than 3million listeners and 20million-plus viewers online.
Joining James and Mike will be their podcast co-host former Sky Sports' rugby presenter Alex Payne.
The trio will take to the stage to recreate the trademark banter they have on air, as The Good (Alex), The Bad (James) And The Rugby (Mike), share tales from on and off the pitch for what promises to be a night filled with surprises and laughter.
Theatre Royal Drury Lane
Frozen: Musical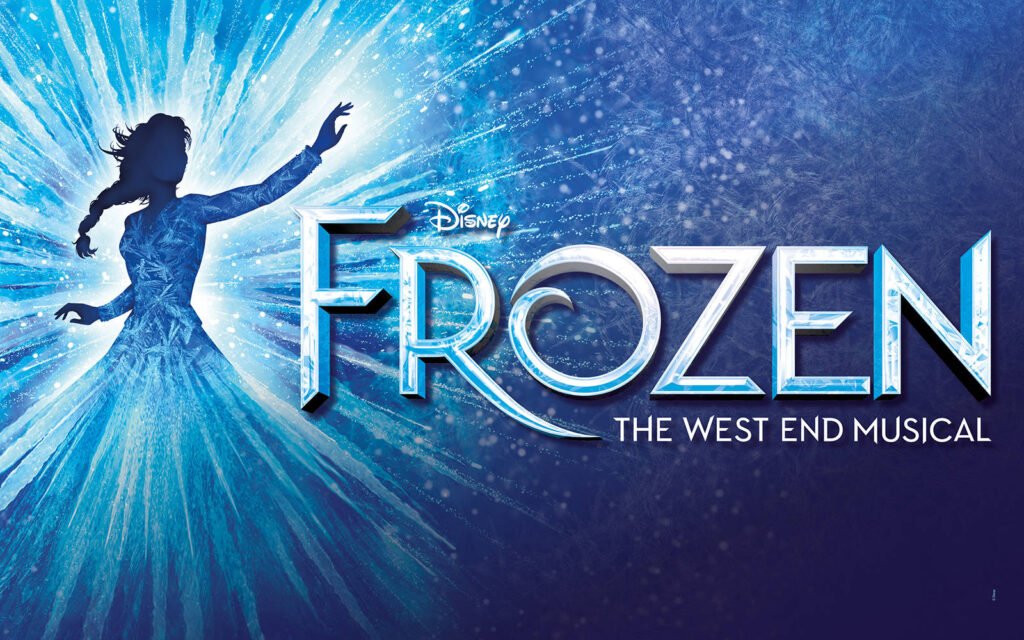 Prepare to fall in love with Disney's FROZEN all over again, as a brand-new theatrical experience arrives in London's Theatre Royal Drury Lane.
Incredible special effects, stunning costumes and jaw-dropping scenery bring Elsa and Anna's journey to life in a whole new way. And with all the beloved songs from the movie – as well as a few surprises from the writers behind Let it Go – you'll be transported to Arendelle from the moment the curtain rises.
Van Morrison
Monday 4 April 2022 – Tuesday 5 April 2022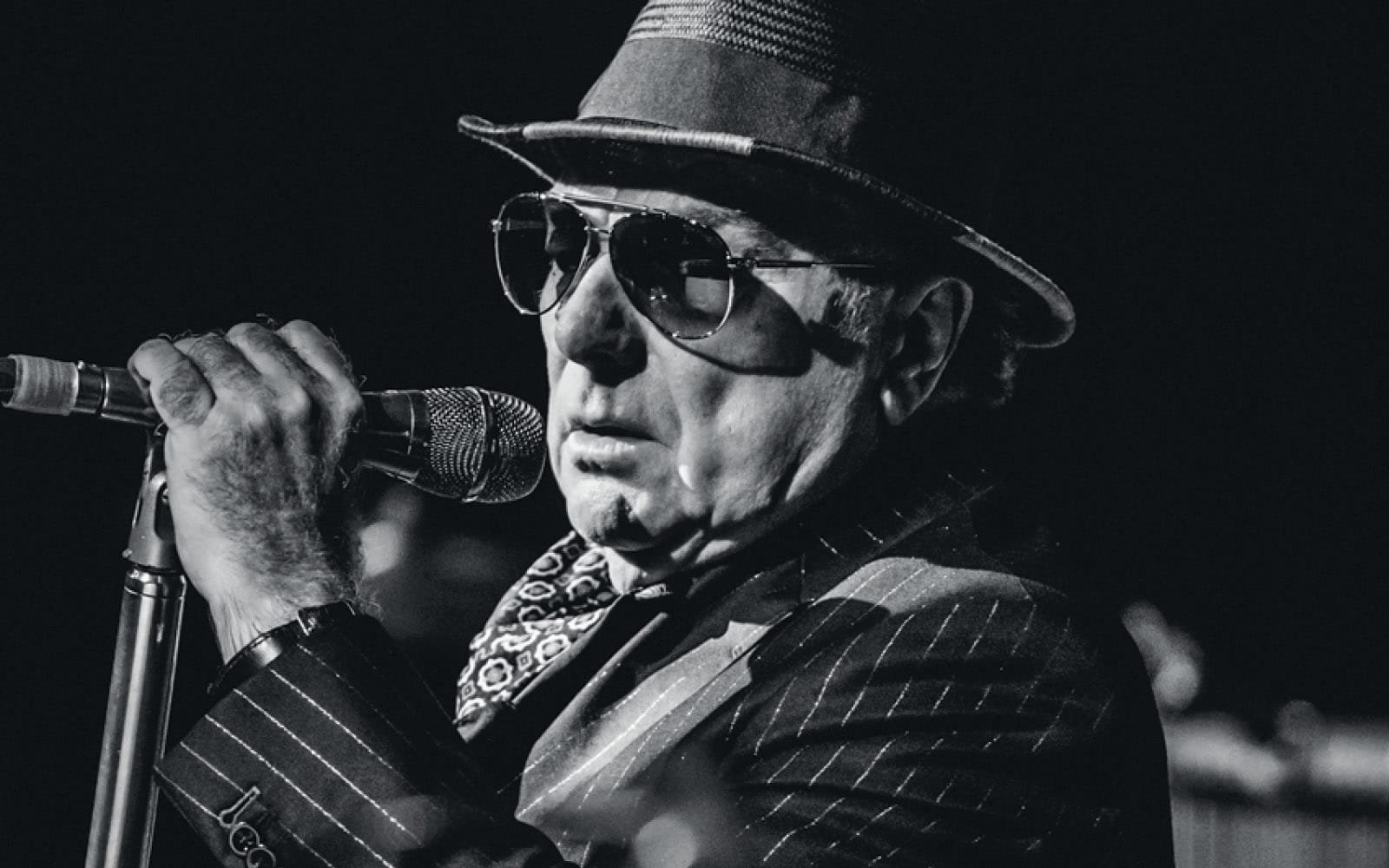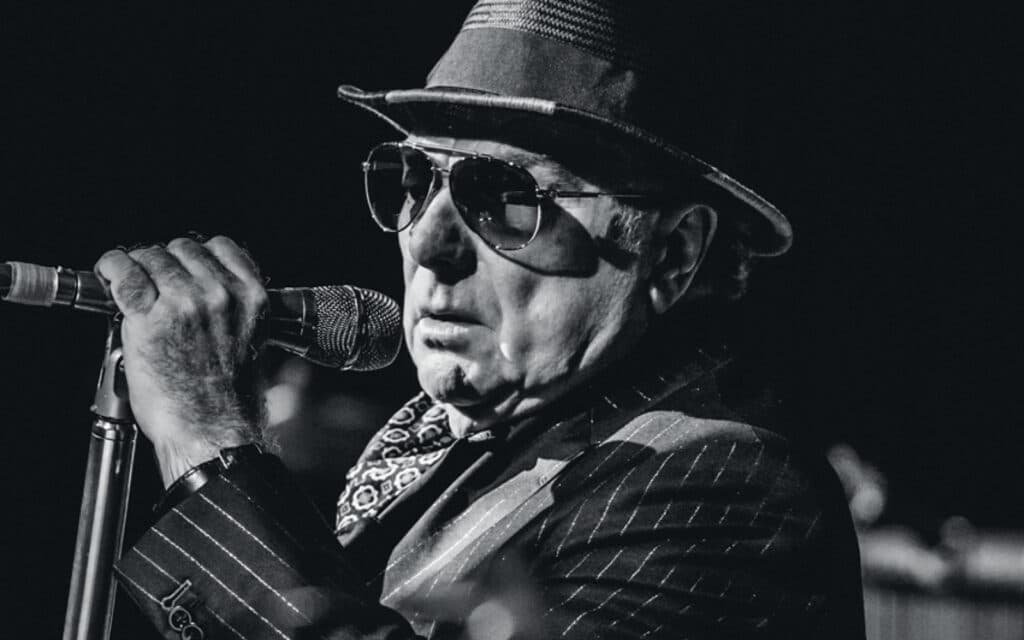 The legendary Van Morrison, one of the finest singer-songwriters and hardest working live performers of his era comes to Theatre Royal Drury Lane.
To date, Van Morrison has released 40 albums. His latest was in 2018, where he returned to his blues roots on The Prophet Speaks, to critical acclaim. Morrison's biggest hits include Brown Eyed Girl, Have I Told You Lately, Moondance and Into the Mystic, to name a few.
Florence + The Machine
Tuesday 19 April 2022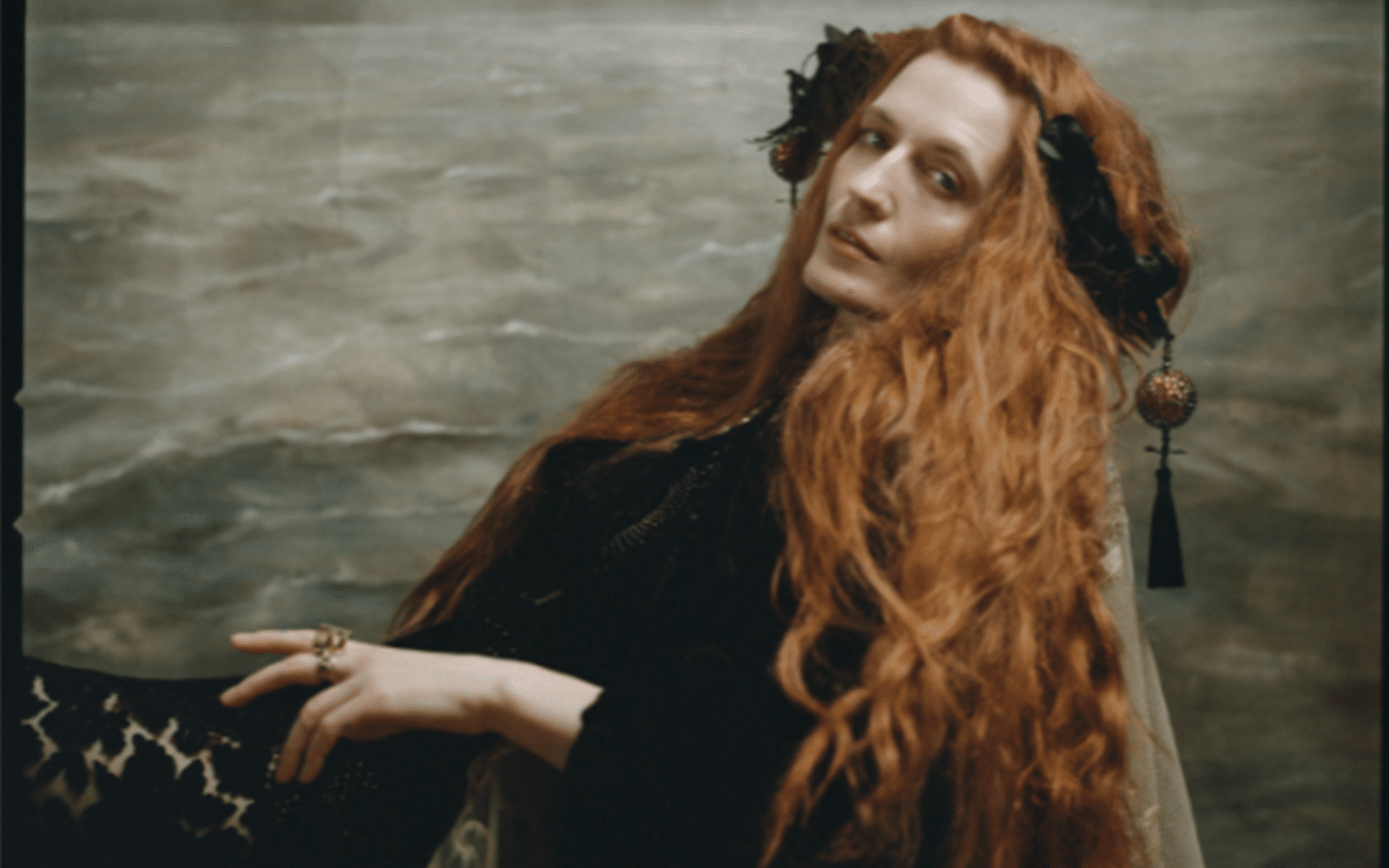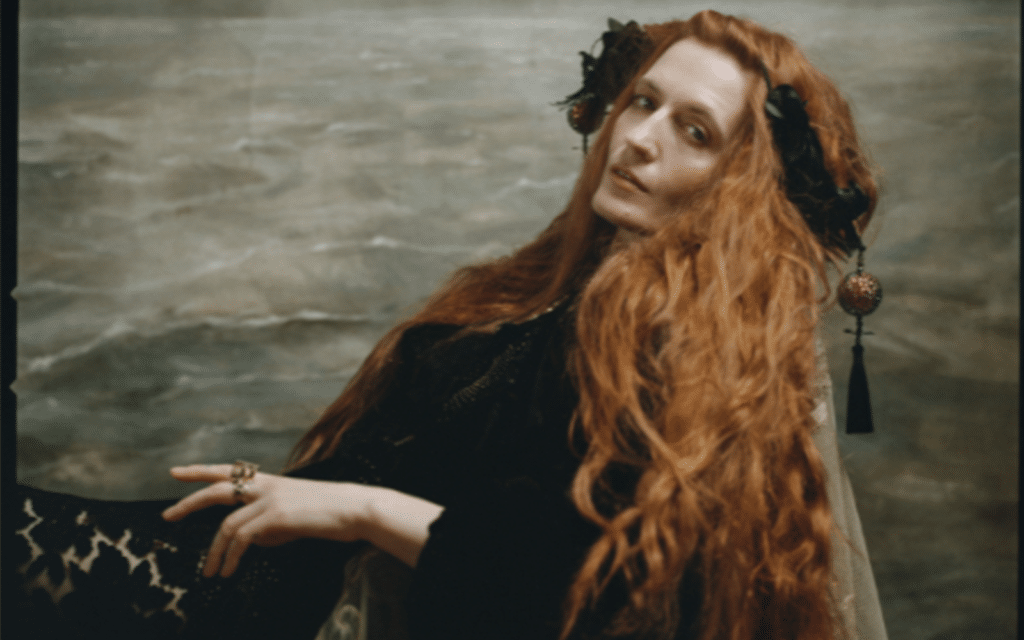 In anticipation of her new album, Dance Fever, Florence + the Machine will play an intimate show at Theatre Royal Drury Lane.
On announcement of her 5th studio album Dance Fever last week, Florence shared her new single My Love which followed the recently released King and Heaven is Here, all of which launched with videos by Autumn de Wilde, choreographed by Ryan Heffington.
Fran Lebowitz
Tuesday 5 July 2022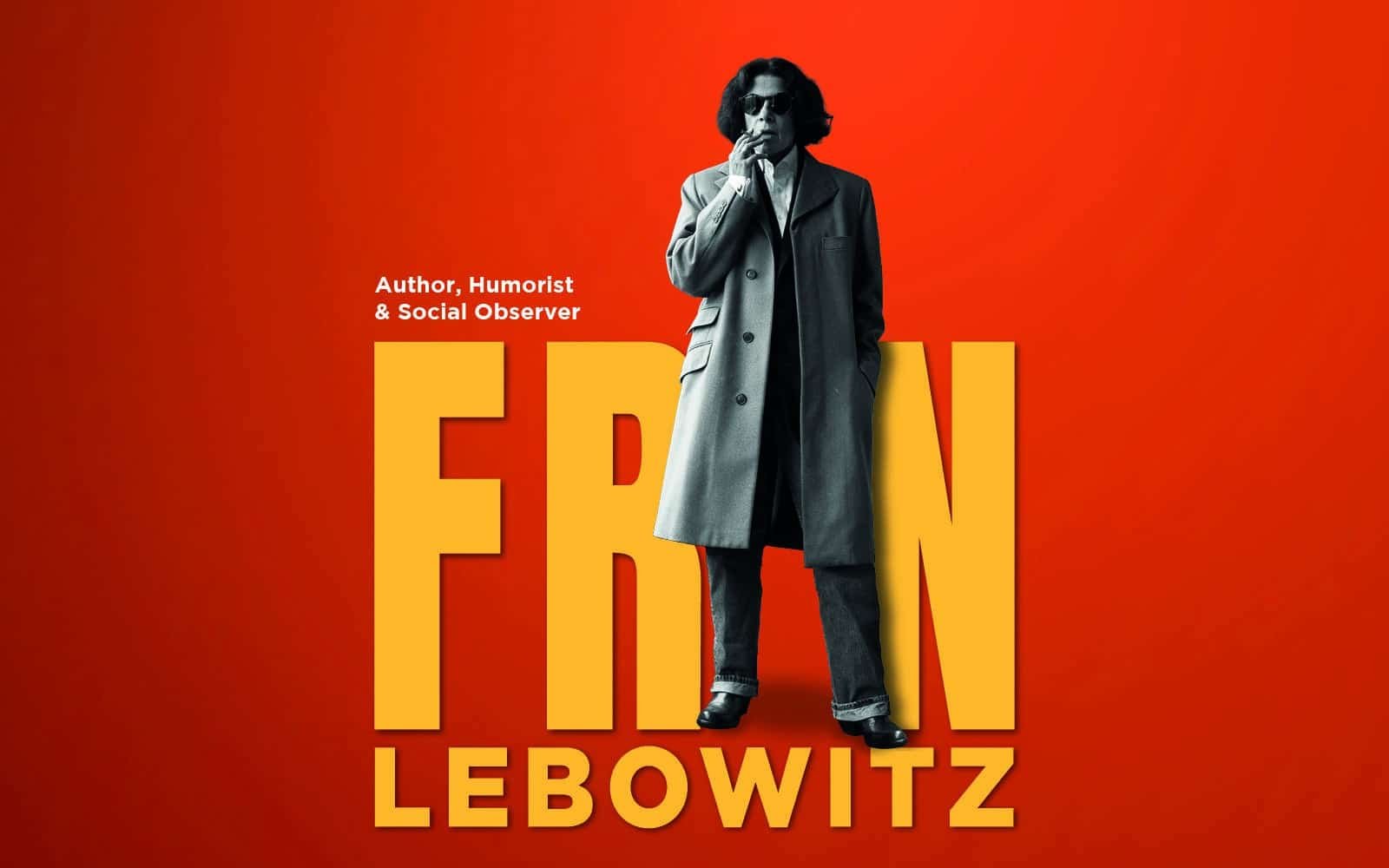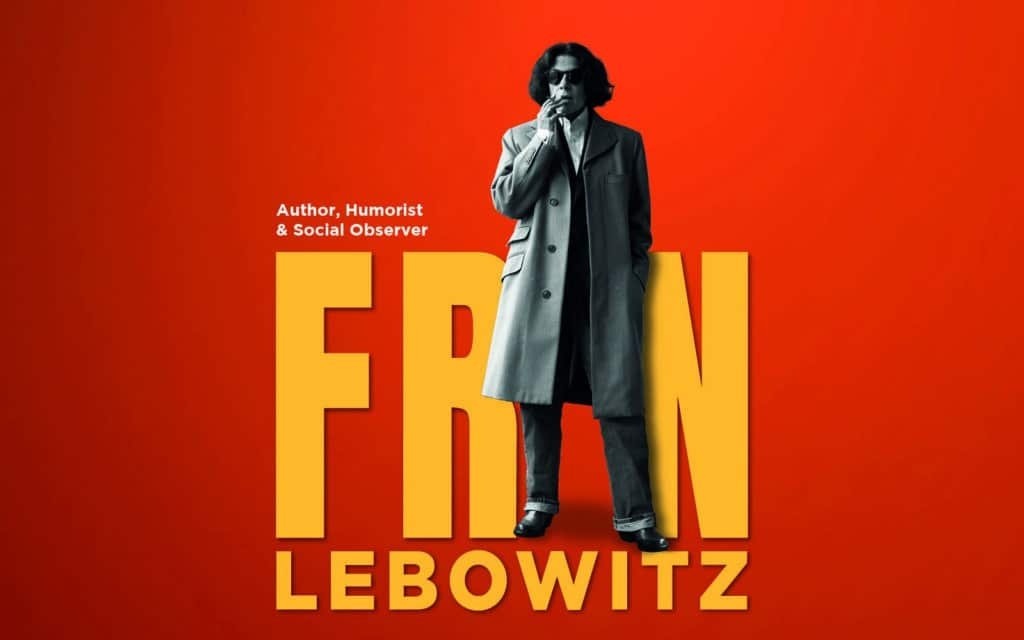 In a cultural landscape filled with endless pundits and talking heads, Fran Lebowitz stands out as one of our most insightful social commentators.
For a limited run of dates, Lebowitz will be live in conversation, sharing her invariably cutting take on anything and everything; from growing up in New Jersey and being expelled from her high school for being a bad influence on her peers, to moving to New York City in the 70s, and writing a column for Andy Warhol's Interview magazine. She'll offers insights on such timely issues as gender, race, gay rights, and the media, as well as on her own pet peeves—including celebrity culture, tourists, and baby strollers.
Chris De Burgh
Monday 19 September 2022