Top 5 Transport Themed Dining Experiences in London
Restaurant owners are flipping London commuting on its head with these cool themed restaurants!
London is known for having one of the best transport hubs in the world. And now, innovative restaurants are taking it to the next level with unique dining experiences. From dining on an underground tube to sipping champagne on a moving bus whilst taking in the sights, we've got 5 amazing places where you'll want to have your food on the go.
Supperclub.tube
Walthamstow, East London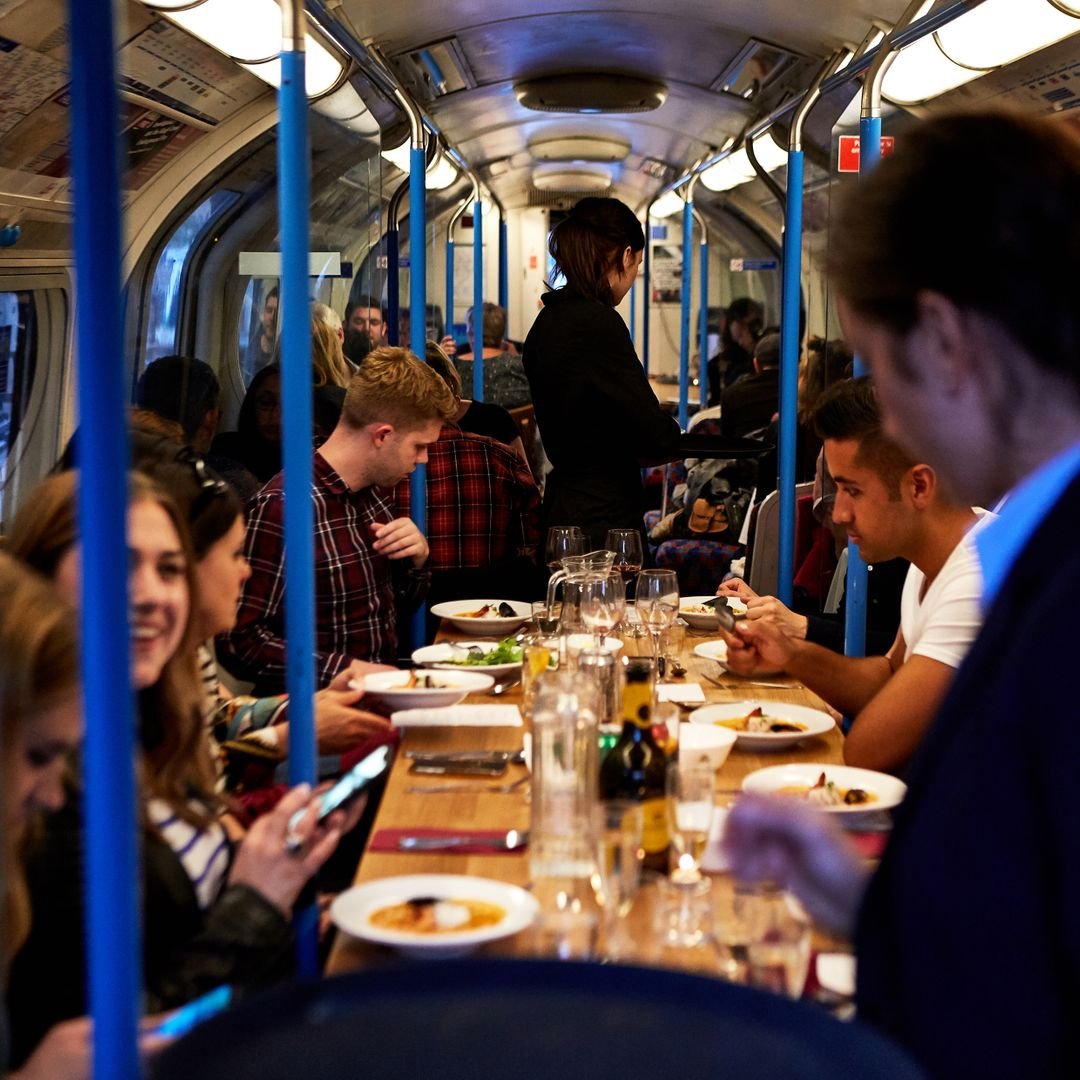 Although fine dining on an actual tube carriage isn't ideal, the Supperclub.tube certainly makes it a delightful and worthwhile experience. Set on a decommissioned 1967 Victoria Line train next to the Walthamstow Pumphouse Transport Museum, Chef Beatriz Maldonado Carreño is cooking a six-course menu that travels across Latin America. From delicious Tostadas and Tres leches de café to a cheeky glass of prosecco, you can find it all here!
As to be expected, these pop-up events do sell out very quickly, so get your tickets whilst their still available.
Bombay Bustle
Mayfair, Westminster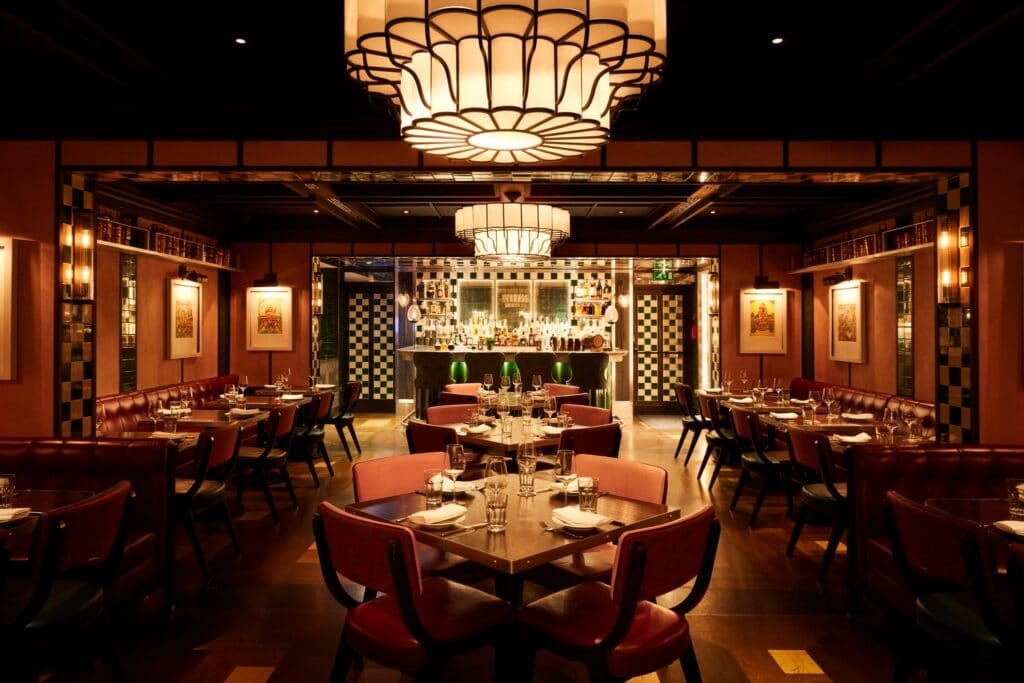 If you want to step up your Indian dining experience a gear without exactly buying a plane ticket, Bombay Bustle's a great place to start. Inspired by the old first-class railway coaches of India, the bar upstairs welcomes guests into the restaurant, transporting them to the beating heart of Mumbai.
This restaurant is comprised of three main areas: The Carriage, which houses the pewter bar, the Dining Room, nestled at the end of the Carriage, and the Retiring Room, located on the subterranean floor. The interior also reflects the Art Deco presence in Mumbai. Talk about having Indian in style!
Bustronome
Victoria Enbankment
With Bustronome: Voyage Gourmand, you'll quite literally be having lunch/dinner on the go! This high-end double-decker bus not only stands out for its panoramic dining room, but also brings its passengers into the London sphere in the best conditions regardless of the season.
Combining beauty and leisure this luxury bus restaurant will awaken your senses. Departing from Charing Cross, you'll get to see all the main sights of London whilst delighting yourself with a lovely 4-course meal.
Canteen, London Transport Museum
Covent Garden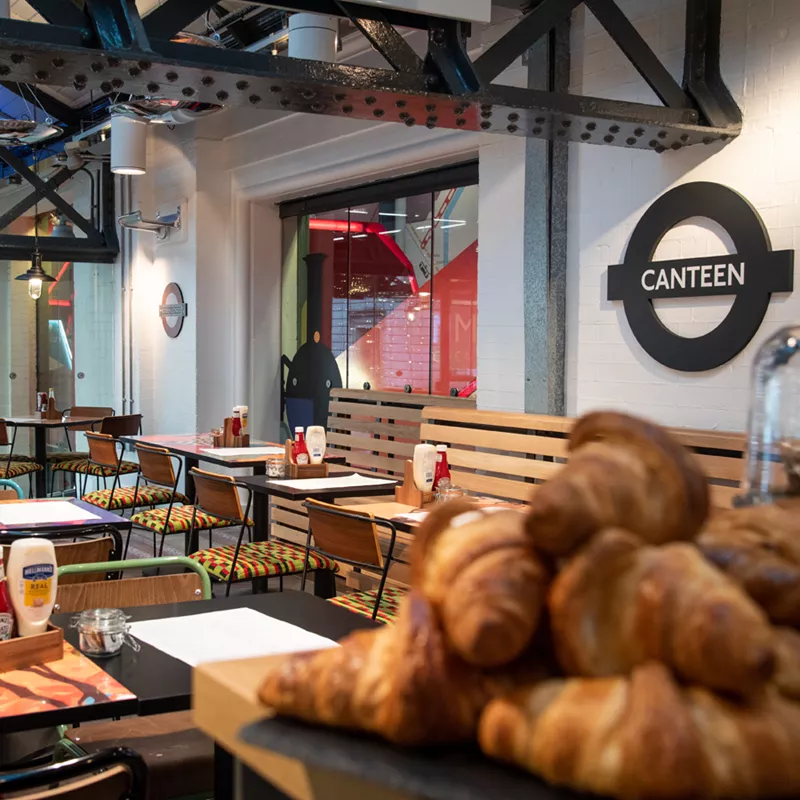 You won't find a place more connected to the capital's transport history than the London Transport Museum's very own canteen. Whilst gazing over the buses and tubes galore in the museum, help yourself to a nice coffee, croissant, or even full English Breakfast.
And if you look even closer, you'll notice the seats resemble those of metro tube carriages.
Last Stop Kebab
Edmonton
Ordering a Kebab on the go? Bossman's got you covered! Situated in Edmonton, Last Stop Kebab serves kebabs from a double-decker bus. In fact, you can even take a moquette seat on the upper deck to eat in, or order takeaway from the conductor himself.
This is one night bus that you could happily spend hours on.