iSee it. iBook it.

iVisit.
ivisitengland.co.uk is the bridge between you and your audiences.
We are the Netflix for experience seekers, we are a site led by the visual showcasing your business through video and photographic imagery that inspires our audiences.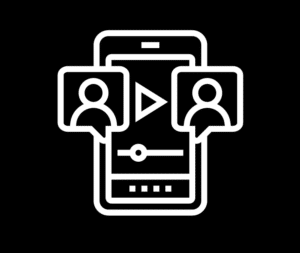 We revolve around the Arts, Culture, Heritage, Sports and Tourism industries but why companies choose us is because we specialise in connection. 
iVisit is all about connection to: Families, Experience Seekers and Retirees.
We are dedicated because when we win you win.
When people click on our site they always think… iSee it. iBook it. iVisit.
With iVisit, you are only limited by what audience you want to reach.
You want to sell more tickets = We have people that want to visit attractions

.

You want to grow your awareness =

We are connected to multiple audiences

.

You want profitable results =

We attract people that are ready to spend money

.
iVisit

Is All About Inspiring People With Experiences
We love experiences and we know that our iVisitors want experiences – all we can do is give the people what they want. 

We have spent time curating a network of positive outgoing people that explore the new, try the untried and love the unknown.

You help us immerse people in experiences and in return they want to spend money with you. 
We're Like Netflix… But For Experiences
Netflix, Amazon Prime, Disney+.
These platforms are there to give people something to watch no matter what they are looking for. 
iVisit is a video-led platform to give people something to do no matter where they are.
No one does it like we do, so don't be the one to miss out 😉
Don't be afraid to give people something inspiring!